All Posts Tagged With: "Celebrity Fragrance"
Here it is guys! The moment we were all been waiting for: the NEW hot BEYONCÉ HEAT Ad Campaign. This is Beyoncé's first fragrance. Also, watch the BEYONCÉ HEAT ad campaign video! Irresistible! Definitely makes me want to "Catch The Fever". The bath scene George Michael's Freedom music video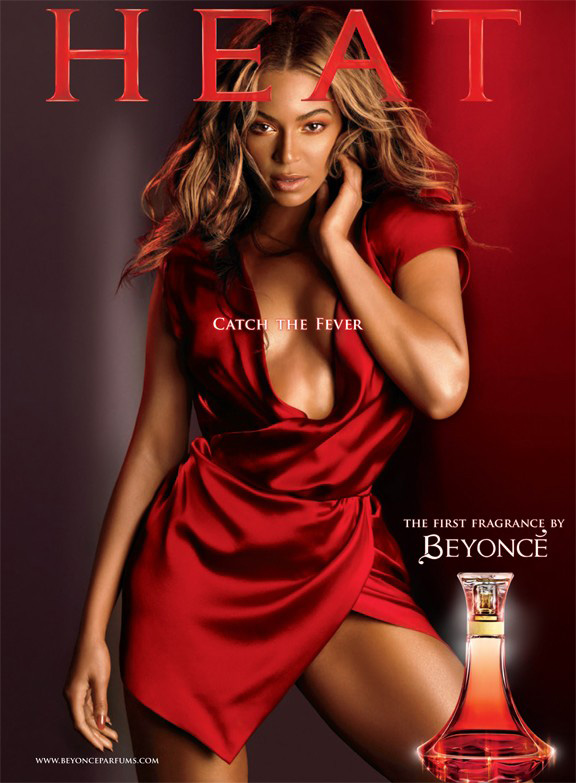 Paris Hilton launched her new fragrance Siren at Macy's, Glendale California, yesterday. I absolutely love her Santa inspired dress!
Sarah Jessica Parker Launching SJP NYC: Sarah Jessica Parker's newest fragrance, SJP NYC, includes a large dollop of her "Sex and the City" alter ego, Carrie Bradshaw — and Coty Prestige plans to leverage the relationship to the hilt.
While the actress kept mum on details related to the sequel of her 2008 blockbuster film, slated for a May release, Coty's already working with the film's producers and distributors to leverage the relationship, noted Carlos Timiraos, group vice president of global marketing, celebrity fragrances, for Coty Prestige.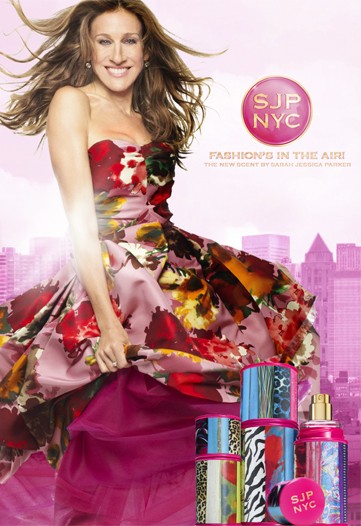 The SJP NYC ad visual.
Photo By Courtesy Photo
Details of the plan are still in development, although in-store appearances and promotions tied to the movie's premiere are planned. Promotion vehicles will include cosmetics bags, bangles and a reversible tote bag. "We did some activity around the first 'Sex and the City' movie, but didn't have another new scent coming out at that time," Timiraos noted. "After that movie did around $500 million globally, we bet on the expectation that lightning would strike twice, and we began developing SJP NYC."
Avon Products Inc. has turned up the volume in the rising din of the celebrity fragrance fray by signing one of hip-hop's hottest acts — Black Eyed Peas frontwoman Fergie.
The multiyear deal comes on the heels of a record-breaking 26-week run at number one on Billboard's Hot 100 chart for the Peas' "Boom Boom Pow" and "I Gotta Feeling," and serves as Avon's answer to last summer's deal between Parlux Fragrances Inc. and musical heavyweights Jay-Z, Kanye West and Rihanna, not to mention Coty's latest coup in signing perhaps the greatest prize, Beyoncé Knowles.

Fergie walking the runway at the fall 2006 Heart Truth Red Dress event.
Photo By Talaya Centeno
Fergie, 34, whose real name is Stacy Ferguson, is the latest high-profile name to join Avon's growing cast of celebrities. The list includes Reese Witherspoon; Patrick Dempsey and his wife, makeup artist Jillian Dempsey; Courteney Cox; Derek Jeter; Jennifer Hudson, whose contract is due to expire, and in Latin America, Salma Hayek. Avon's designer alliances have included Cynthia Rowley, Christian Lacroix and Emanuel Ungaro.
Celebrity Fragrance: Power by Fifty Cent is a new fragrance by 50 Cent, aka Curtis Jackson, which will be produced and marketed by Lighthouse Beauty a new company in which the star is a partner.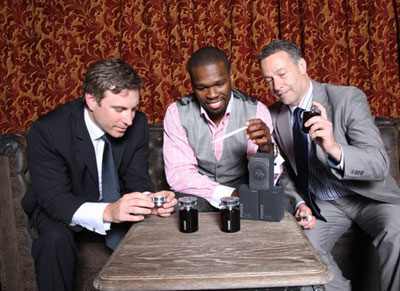 Thomas Buekiewicz, Curtis "50 Cent" Jackson and Philip Zellner.
Photo By Talaya Centeno
Read full story at wwd.com