All Posts Tagged With: "BEYONCÉ HEAT"
Last night, Beyoncé toasted the launch of her first fragrance, Beyoncé Heat, with family and friends. She was joined by Jay-Z, Usher, Michelle Williams, Sherri Shepherd and sister Solange Knowles, who dj-ed for the guests, to celebrate her latest venture.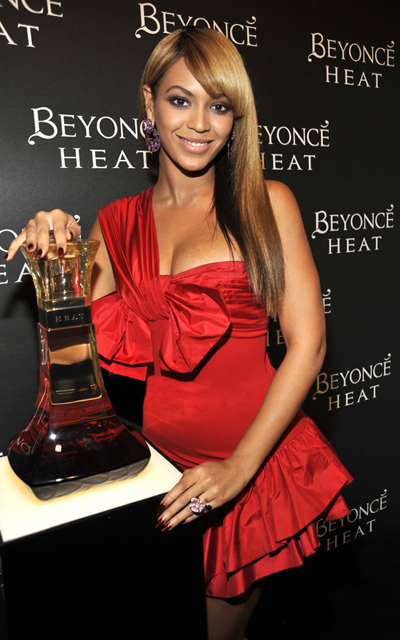 Here's fabulous Beyonce Knowles at the launch of her first perfume : Beyonce Heat. Do you love?
The old Tiffany & Co. building outside of Union Square was transformed to capture the spirit of the new scent. The outside was illuminated in fiery red lights, infusing the scene with a steamy, sexy aura that embodies Beyoncé's unique appeal.
Here it is guys! The moment we were all been waiting for: the NEW hot BEYONCÉ HEAT Ad Campaign. This is Beyoncé's first fragrance. Also, watch the BEYONCÉ HEAT ad campaign video! Irresistible! Definitely makes me want to "Catch The Fever". The bath scene George Michael's Freedom music video