Hair Trends: The return of big wild sexy hair.
NBC's Deal Or No Deal has been one of the hottest shows on television. Besides enjoying comedian host Howie Mandell with his shiny, bald head, men are tuning in to see one thing: The Deal Or No Deal girls! And, the girl that stands out from the rest is #13 — Leyla Milani. Even Oprah loves her: Oprah says Leyla is her favorite.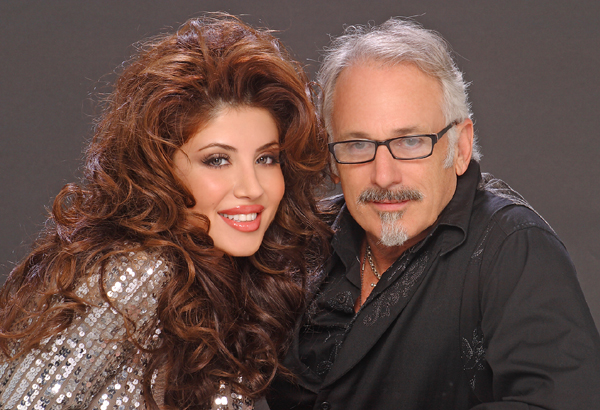 Leyla's big, wild and sexy hair is created by stylist Allen Edwards, the man who created the Farrah Fawcett, and Allen has done it again. Talking about influencial hairdressers. "Leyla Milani is one of the most beautiful women that I've ever met and her hair has the potential to make her the next Farrah Fawcett," states Edwards. "Women all over the country love to be sexy and every woman deserves that. The easiest way is to start with your own hair, and get that Leyla Milani look". Leyla's hair has its own cult following and rumor has it that Lloyds of London is drafting insurance for her famous mane.
Allen creates Leyla's soft look by using a special technique called "Blow Curl". This simple technique entails blowing 80% of the moisture out, winding the hair around a small brush, rolling the last 3 inches of hair and letting it curl around the brush. Pin the hair to your head and let it dry.
It's time for big, wild and sexy hair again. Men want it. Women want it. And, you should have it.
ALLEN EDWARDS Salon + Spa is located in Brentwood and Woodland Hills, California and his new hair product line ALLEN EDWARDS Shear Force is being used on Leyla to help create her beautiful locks. www.allenedwards.com
Marta Walsh Interviews Patricia Kara from Deal or NO Deal #9
About the Author
I am one of the top fashion and beauty bloggers in the world also a Luxury Paradise Valley and Scottsdale REALTOR with Russ Lyon Sotheby's International Realty.