Actress, model, mother and star of "Modern Family," Sofia Vergara, became the newest face of COVERGIRL cosmetics this morning. The Emmy nominated actress announced her partnership with COVERGIRL earlier today via her Twitter and Facebook pages.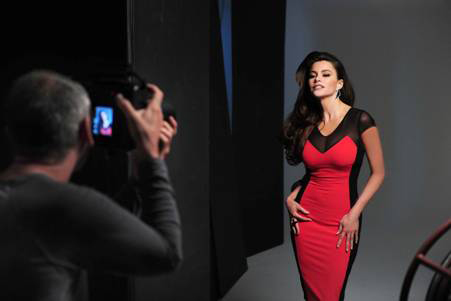 Sofia Vergara The Newest Face of COVERGIRL
Vergara is currently shooting her first advertising campaign for the brand, which will debut in January 2012. Vergara joins the likes of Ellen DeGeneres, Taylor Swift, Queen Latifah, Dania Ramirez and Drew Barrymore as the latest COVERGIRL.