All Posts Tagged With: "Entourage"
Celebrity style: HBO's Entourage newest addition Dania Ramirez visited the AXE Lounge in Southampton this weekend, August 21, 2010, wearing an off the shoulder maxi dress with pleated ribbon detail from the Catherine Malandrino 2010 Pre-Fall collection. Dress is currently available at Catherine Malandrino boutiques nationwide.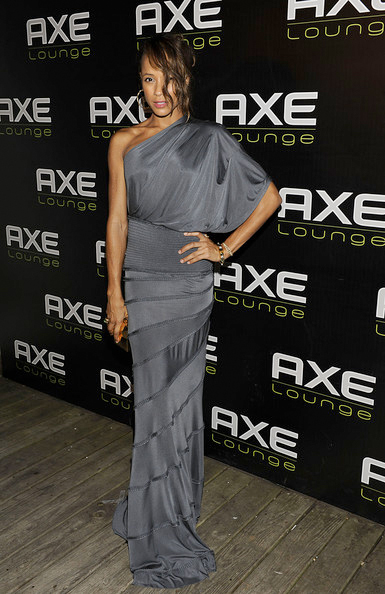 Accessories: Entourage star, Perrey Reeves, wore K.Brunini's Body Armour cuffs (on both arms) to last night's (June 16th, 2010) premiere of the show's 7th season in Los Angeles, CA. Born in the mountains, at 14,000 feet, upon a vista in Telluride, the BODY ARMOR collection from Katey Brunini is the final chapter in her Shapes of Strength series. The designer's goal throughout: to strengthen women with potent images found in nature.
Emmanuelle Chriqui, star of HBO's Entourage, has partnered with the new Braun bodycruZer to launch a Web site dedicated to male bodygrooming. She'll serve as the "voice" of the online women's movement to get more men to groom below the neck. Believe it or not, only one-third of guys claim to wax, trim or shave below the chest.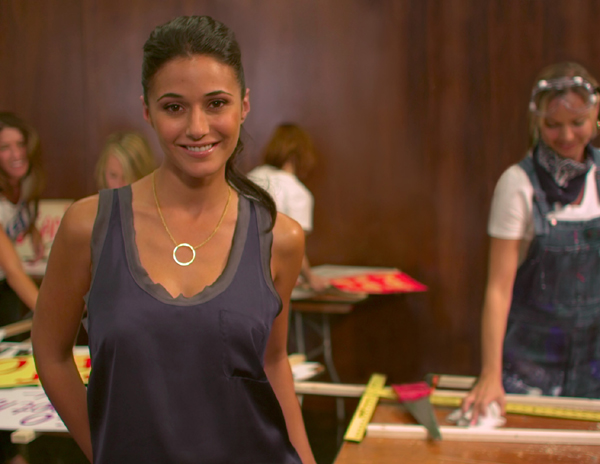 Emmanuelle will post blog entries to the site on a weekly basis and encourage women to share their thoughts about the posts and other male bodygrooming topics as well as praise the men in their lives who are dedicated to good bodygrooming habits by sending them a customizable Mr. bodycruZer video starring Emmanuelle. Men can also get in on the bodygrooming conversation by posting comments to the site and by showing off their well-groomed – or not so well-groomed – bodies by entering the Mr. bodycruZer online contest.
In addition to the Mr. bodycruZer video, Emmanuelle is also featured in a tongue-in-cheek video that introduces the movement.
Emmanuelle Chriqui looked stunning as always on the  "Entourage" premiere – Chriqui opens up to Women's Health (www.womenshealthmag.com) in the July/August 2009 issue on her exotic look, challenges she's faced in her career, and advice on how to embrace being different.
Embracing her uniqueness: "There's been a massive shift of consciousness. We have an African American president, there's been a huge influx of Latin talent in mainstream music and film, and there's a real audience for international films like Slumdog Millionaire. Guess what? The girl next door isn't necessarily blonde and blue-eyed anymore. So I don't feel like I need to morph into that All-American thing. Now it's about accepting who you really are and being proud of that. When you have confidence that's what becomes attractive to other people and makes them want to work with you and spend time with you."