All Posts Tagged With: "Emmanuelle Chriqui"
Emmanuelle Chriqui wore Lancôme to the Entourage Season 8 premiere in NYC, July 19th, 2011. Celebrity makeup artist Genevieve used the following Lancôme products to create her red carpet makeup look. TM & Marta Walsh has the scoop.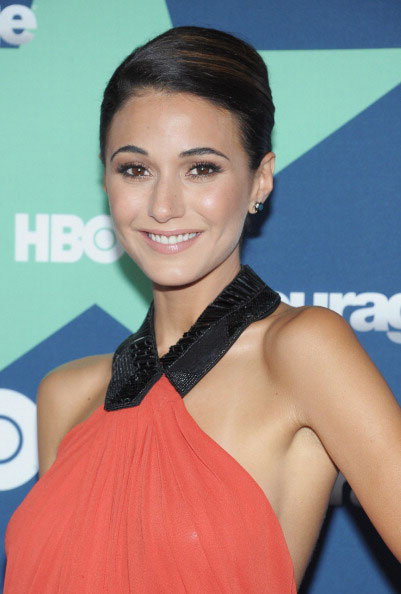 EYES:
Emmanuelle Chriqui, star of HBO's Entourage, has partnered with the new Braun bodycruZer to launch a Web site dedicated to male bodygrooming. She'll serve as the "voice" of the online women's movement to get more men to groom below the neck. Believe it or not, only one-third of guys claim to wax, trim or shave below the chest.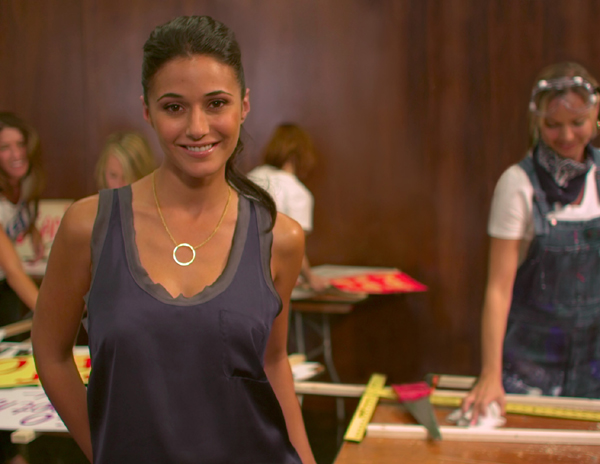 Emmanuelle will post blog entries to the site on a weekly basis and encourage women to share their thoughts about the posts and other male bodygrooming topics as well as praise the men in their lives who are dedicated to good bodygrooming habits by sending them a customizable Mr. bodycruZer video starring Emmanuelle. Men can also get in on the bodygrooming conversation by posting comments to the site and by showing off their well-groomed – or not so well-groomed – bodies by entering the Mr. bodycruZer online contest.
In addition to the Mr. bodycruZer video, Emmanuelle is also featured in a tongue-in-cheek video that introduces the movement.
Celebs bare all at the Victoria's Secret Fashion Week Suite at the Bryant Park Hotel during New York Fashion Week Spring 2010: Hilary Duff, Emmanuelle Chriqui, Katy Perry, Michelle Trachtenberg, and Mena Suvari (see images below).
Other celebs spotted at the Victoria's Secret Fashion Week Suite: Leighton Meester; Molly Sims; Kim Kardashian; Gabrielle Union; Emmy Rossum; Amerie; Brooke Burke; Stephanie Pratt, Holly Montag and Stacie Hall from The Hills; Erin Lucas from The City; Monet Mazur; Guiliana Rancic; American Idol judge Kara DioGuardi; Melody Thornton from The Pussy Cat Dolls; Vanessa and Angela Simmons;
Hilary Duff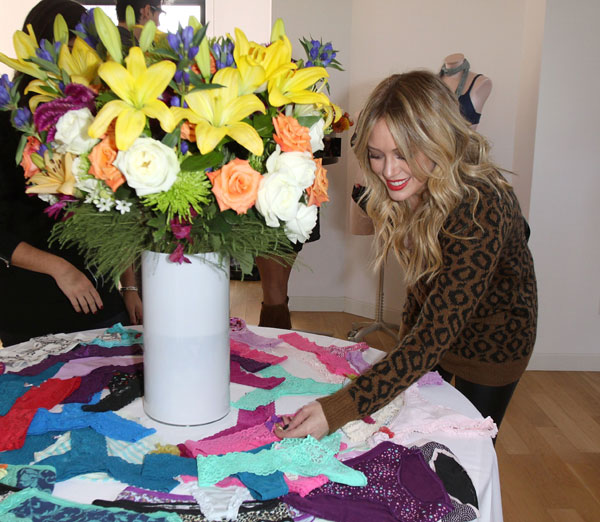 Emmanuelle Chriqui

Emmanuelle Chriqui looked stunning as always on the  "Entourage" premiere – Chriqui opens up to Women's Health (www.womenshealthmag.com) in the July/August 2009 issue on her exotic look, challenges she's faced in her career, and advice on how to embrace being different.
Embracing her uniqueness: "There's been a massive shift of consciousness. We have an African American president, there's been a huge influx of Latin talent in mainstream music and film, and there's a real audience for international films like Slumdog Millionaire. Guess what? The girl next door isn't necessarily blonde and blue-eyed anymore. So I don't feel like I need to morph into that All-American thing. Now it's about accepting who you really are and being proud of that. When you have confidence that's what becomes attractive to other people and makes them want to work with you and spend time with you."