All Posts Tagged With: "HBO"
Emmanuelle Chriqui, star of HBO's Entourage, has partnered with the new Braun bodycruZer to launch a Web site dedicated to male bodygrooming. She'll serve as the "voice" of the online women's movement to get more men to groom below the neck. Believe it or not, only one-third of guys claim to wax, trim or shave below the chest.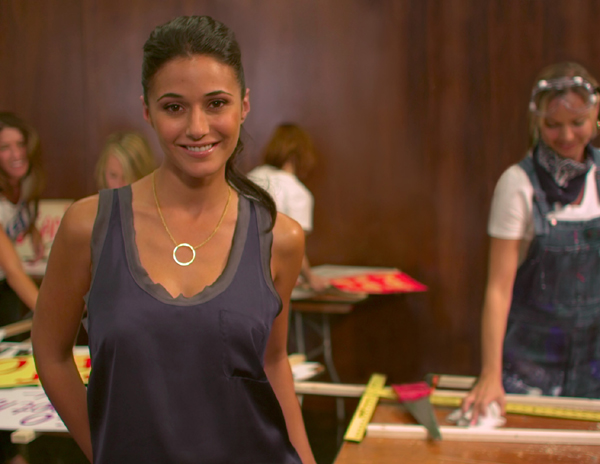 Emmanuelle will post blog entries to the site on a weekly basis and encourage women to share their thoughts about the posts and other male bodygrooming topics as well as praise the men in their lives who are dedicated to good bodygrooming habits by sending them a customizable Mr. bodycruZer video starring Emmanuelle. Men can also get in on the bodygrooming conversation by posting comments to the site and by showing off their well-groomed – or not so well-groomed – bodies by entering the Mr. bodycruZer online contest.
In addition to the Mr. bodycruZer video, Emmanuelle is also featured in a tongue-in-cheek video that introduces the movement.
I'm thrilled to reveal that Noa Tishby, accomplished actress and producer of HBO's hit drama series In Treatment, is on the cover of Beauty Interviews November 2008 edition.
A little bit more about Noa Tishby:
Noa Tishby is an Israeli born actress who plays the role of 'Kiki' together with Matthew McConaughey and Jennifer Garner in a romance comedy film: The Ghosts of Girlfriends Past, scheduled to be released in 2009. Noa Tishby is also the co-executive producer of HBO's new hit drama series: "In Treatment" . The show follows psychoanalyst Paul Weston through his week. In Treatment is based on a Israeli drama called: Be Tipul which was created by Hagai Levi with Ori Sivan and Nir Bergman. Noa Tishby is married to an Australian media personality and the host of "Australian Ideal", Andrew G.
I caught up with Noa Tishby on a busy Monday afternoon and had an amazing opportunity to chat with Noa about her beginnings in acting, current and upcoming film projects, life in Hollywood, and some beauty secrets.
Also in Beauty Interviews.com November 2008 edition amazing interviews with: Ken Paves, Celebrity Hair Stylist who is also known as 'Jessica Simpson's Hairstylist', and creator of Hairdo a line of clip-in-hair extensions.
Ada Polla of Alchimie Forever skin care products.
Danielle Raynor and Laura DiGirolamo founders of Lavanila Laboratories Perfumes.
Also in Beauty Interviews.com this month: Diane Hammond founder of Nailtiques, Miami Dermatologist Dr. Rodriquez for Aveeno, and actress Alaina Huffman who plays Black Canary in CW's Smallville.