All Posts Tagged With: "Gwyneth Paltrow"
As far as red carpet events go, the annual Costume Institute Gala at The Met in New York is the unrivaled pinnacle of fashion and beauty, the Oscars of the East Coast. At Monday night's affair Gwyneth Paltrow and Mary-Kate Olsen showcased makeup looks by Hourglass Cosmetics as they ascended the famous steps of The Met Museum.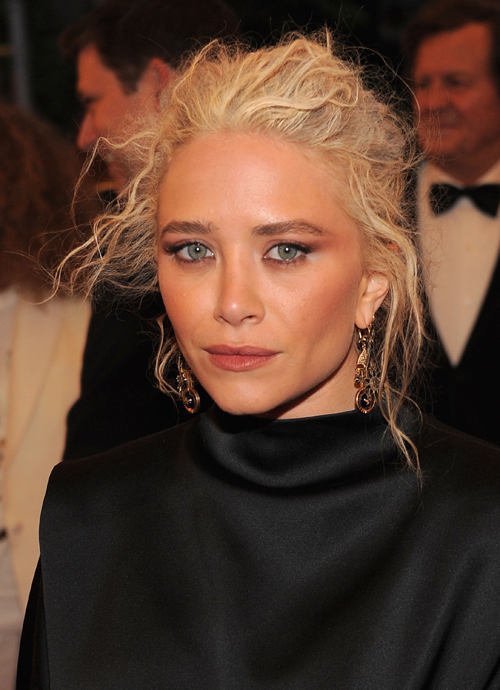 MARY-KATE OLSEN
As a fashion force and celebrated co-designer of The Row, Mary-Kate Olsen implicitly understands the nuances of style. For the Met ball, and to play off her dramatic black dress and textural updo, "She wanted her makeup to look tonal, earthy and utterly feminine," says makeup artist Molly R. Stern. "It's very modern and matte. The secret to pulling it off is imbuing the cheeks with a spot of color."
NARS worked with celebrity makeup artist Leslie Lopez to create presenter Gwyneth Paltrow's red carpet makeup look at the 84th annual Academy Awards. Here's how-to.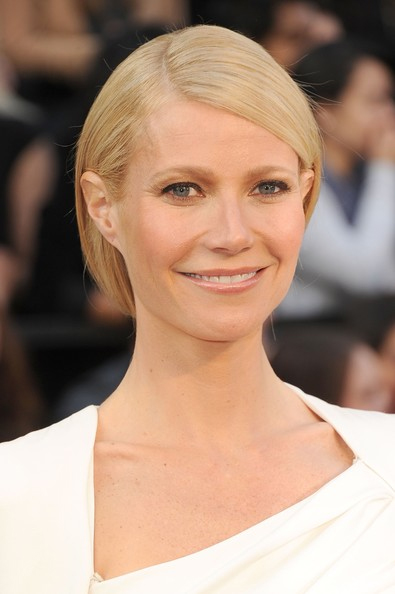 Gwyneth Paltrow's Makeup Oscars 2012
"It's elegantly bronzed," said celebrity makeup artist Leslie Lopez for NARS Cosmetics about the red carpet look she created for Gwyneth Paltrow.
Gwyneth Paltrow's 2011 Emmy hairstyle was created by celebrity hairstylist David Babaii. According to David, the look was titled "straight edgy" taking a straight look and disheveling it to create soft texture.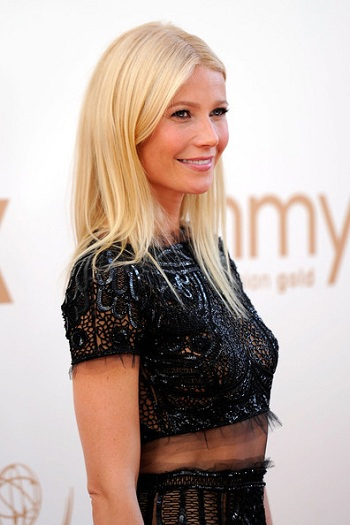 Gwyneth Paltrow's Emmy Hair by Celebrity Hairstylist David Babaii
Here's how to…
To begin, he took a small amount of Couture Colour Pequi Oil (www.couturecolour.com) and massaged it into the hair prior to blow drying…
I was super impressed when last week Gwyneth Paltrow turned up for a fan greeting at BookHampton in East Hampton, New York, before the  Hurricane arrival with no makeup, shorts, and flip flops. To do this you need to be super confident within your self, cool, and be a real beauty. I wish more women feel like that.

"Gwyneth Paltrow is so cool"-Marta Walsh:)
NEW YORK, NY, FEBRUARY 28, 2011 – Calvin Klein, Inc. announced that Calvin Klein Collection wardrobed the following men and women for the 83rd Annual Academy Awards® as well as for the evening's after parties, held last night in Hollywood, California.
Those wardrobed in Calvin Klein Collection for the award ceremony, included actors Gwyneth Paltrow, Jennifer Lawrence, and John Hawkes.

Calvin Klein Collection at The 83rd Annual Academy Awards & After Parties: Gwyneth Paltrow Oscars 2011 gown by Calvin Klein Collection
CHANEL Celebrity Makeup Artist Angela Levin worked with Gwyneth Paltrow at The 53rd Annual Grammy Awards Show on Sunday, February 13th. Marta Walsh has the scoop on how to get Gwyneth's chic, sexy rock and roll red carpet makeup look.
"I wanted sexy rock chic for Gwyneth! After applying a light layer of CHANEL Hydramax + Active Moisture Cream and waiting about ten minutes for it to absorb, I applied CHANEL Vitalumiere Aqua Ultra-Light Skin Perfecting Makeup in BR20 (available in March 2011).
Gwyneth Paltrow's Hair. The 53rd Annual Grammy Awards took center stage with Gwyneth Paltrow's "Wild Bohemian" look created by celebrity hairstylist David Babaii.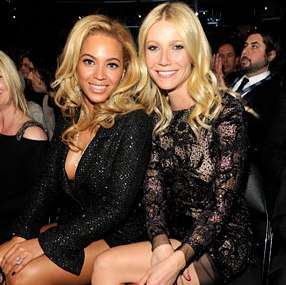 L to R: Beyonce and Gwyneth Paltrow
To achieve the look, David Babaii always starts with clean fresh hair. The clean canvas theory remains his mantra for every red carpet look. David began by applying Couture Colour Pequi Oil Treatment and gently massaging into the hair.
January 2011 marks InStyle's 200th issue. Featured on the cover, Gwyneth Paltrow opens up to pal Faith Hill about family, fashion and more.
Gwyneth Paltrow tells InStyle: On preparing for her role as a country singer in Country Strong: I've never prepared for anything more in my life. It was a big responsibility. There was studying with an accent coach, learning to play guitar, and of course the singing. My voice didn't have any power or strength to it at all, and I wanted to try to sing properly. And I was so nervous about performing live scenes in the film because that's so foreign to me.
LONDON 11th November 2010. Gwyneth Paltrow wears single diamond earring, created from early 19th century diamond spray brooch by Eliane Fattal for S.J. Phillips to The 2010 Country Music Association Awards on November 10th in Nashville, Tennessee. Eliane Fattal is collaborating with S.J. Phillips to create modern pieces of jewelery from precious forgotten vintage treasures.
Actress Gwyneth Paltrow wore Versace to the 44th Country Music Awards on November 10th, 2010, in Nashville. Paltrow had her singing debut last night with a live performance at CMAs and she wore a one shoulder beaded gown with degradé effect from grey to pink and cut out on one side from the Atelier Versace Fall Winter 2011 collection. Do you love?