Multi-Tasking Makeup. Introducing the Pixi Flawless Beauty Stick. In the midst of this summer heat, we're all looking for a multi-tasking beauty essential for on the go touch ups. This August, Pixi has launched their Flawless Beauty Stick. A Concealer + Foundation + Powder all in one portable stick that contains SPF 28!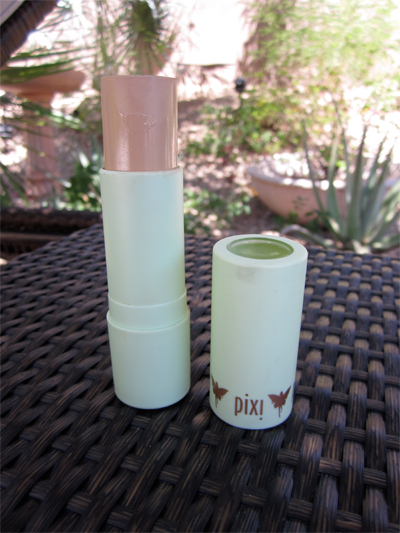 Pixi Flawless Beauty Stick No.2 Nude in 'real life'
"This foundation works like a wakeup call for tired skin. Light reflecting prismatic pigments create a radiant luminous look. I use it as concealer, foundation, and powder – all in one!"-Petra Strand, Mum & Makeup Artist
Pixi's Flawless Beauty Stick is hypoallergenic, fragrance free, suitable for all skin types including very sensitive skin. Not tested on animals. Beneficial Ingredients: Rosa Canina Fruit Extract for maximum plumping hydration, Vitamins C to fend off free-radicals and energize skin.
PIXI is available online at pixibeauty.com and target.com as well as in Target Stores across the nation. Flawless Beauty Stick retails for $26.00 each and is available in No.1 Cream, No.2 Nude, No.3 Warm.