All Posts Tagged With: "Elie Saab"
Wow. Best red carpet look for Taylor Swift. Fantastic black & chic gown by Elie Saab which I would wear in a hearth beat. Taylor's hair also is a good look. Well done, who ever styled her.
Rose Byrne revealed a whole new look on the red carpet tonight at the 2012 SAG Awards. Rose's stylist and John Frieda International Creative Consultant Harry Josh says that her new look is "70's inspired with a modern twist. Think Michelle Pfeiffer in Scarface meets a modern day Anna Wintour."
How to get Rose Byrne's hairdo at the 2012 SAG Awards
"It's the epitome of chic, just like Rose." – Harry Josh
Elie Saab's first perfume is quite a unique one. I like to describe it as "honey in a bottle". I feel good wearing it. The perfume was created by world-renowned perfumer Francis Kurkdjian and is based on a floral, solar, woody theme. Other perfume notes include: orange blossom, Mediterranean petals, jasmine, pure patchouli, white flower bouquet, cedar woody accord, and the magic word for me: rose honey.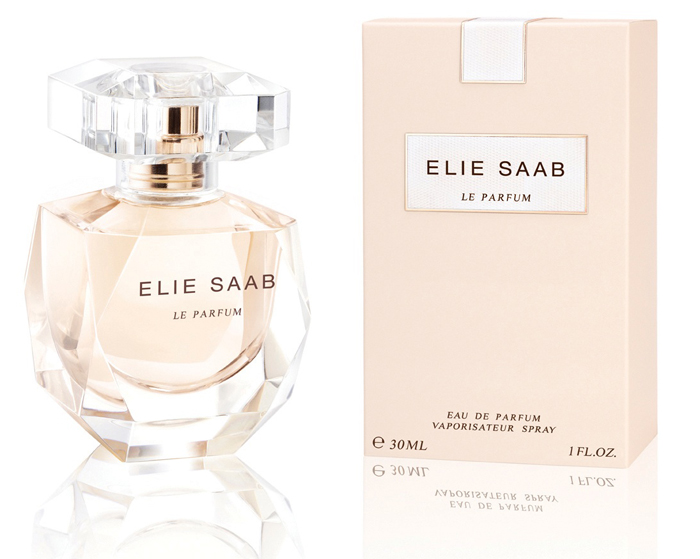 "I like 'womanly women', women who twirl their dresses with desire and pride" Elie Saab says. "Ever since my childhood in Lebanon, I've examined the way they dress, I've always wanted to please them by their curves."
These NEW perfumes just made my day: Jean Paul Gaultier CLASSIQUE Silver My Skin Collector's Edition, Elie Saab Le Parfum, Narciso Rodriguez for her in color eau de parfum limited edition (which I'm wearing today), and Narciso Rodriguez essence in color eau de parfum limited edition . They smell GOOD, look out for them! A more detailed review coming soon.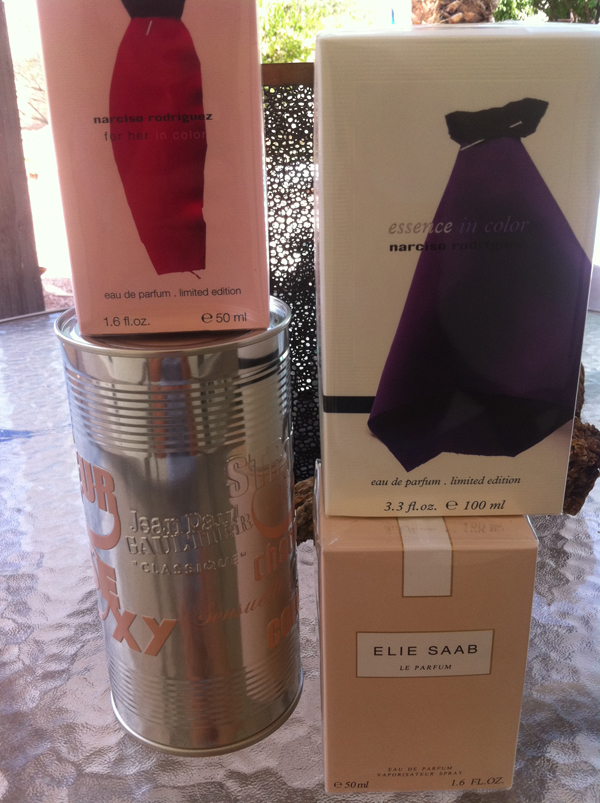 Jean Paul Gaultier, Elie Saab, Narciso Rodriguez New Perfumes photo by Marta Walsh
Elie Saab creates his first fragrance: Elie Saab Le Parfum. We hear that Elie Saab had a vision—of crisp lines and a simple, floral fragrance. And with exactly that in mind, Le Parfum was created.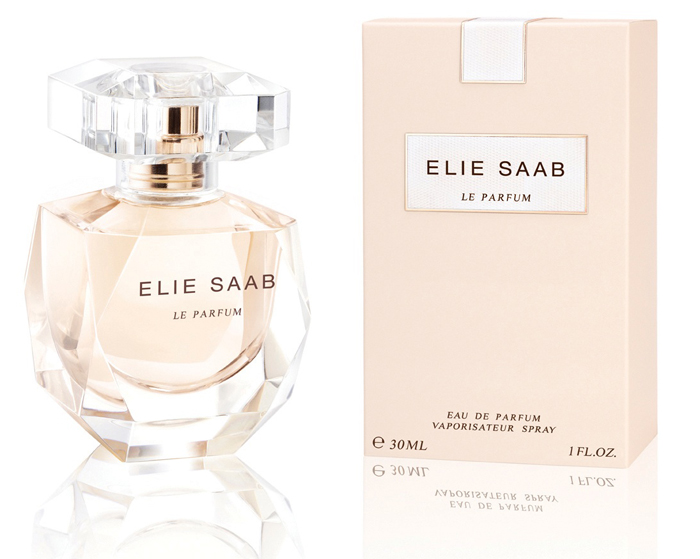 Elie Saab Le Parfum
We're all familiar with designer Elie Saab's exquisite gowns—made famous by Halle Berry and worn by dozens of other A-list celebrities. But now, the world-renowned fashion house is adding one more thing to its list of accomplishments—a fragrance. World-renowned perfumer, Francis Kurkdjian, the "nose" of the brand, with a scent unlike any other.
NEW YORK, June 15, 2011-This fall, famed Lebanese couturier Elie Saab reveals his first fragrance for women – ELIE SAAB Le Parfum. Created in partnership with Beaute Prestige International, the Paris-based subsidiary of Shiseido Co. Ltd., ELIE SAAB Le Parfum celebrates the splendor and brilliance of the radiant femininity which has always inspired him.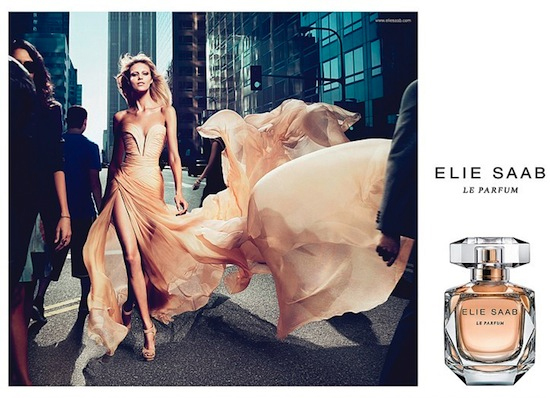 Born in Beirut in 1964 to a family with no ties to fashion, he dreamt only of escaping to fantastical faraway lands. He was not yet nine when he created his first dress for his younger sister. The name Elie Saab soon became synonymous with dresses of incredible grace and femininity. At 18, Elie Saab opened his own couture house with more than a dozen seamstresses. Following his first Beirut catwalk show, the country's golden boy won over the Middle Eastern market, and its wealthy clientele became his faithful followers. Today, his renown shines from Beirut to Los Angeles via Paris's Golden Triangle where he opened a boutique off the Champs-Elysees in 2007.
Scarlett Johansson looked beautiful in her Elie Saab dress at the 2010 Tony Awards. The purple or the lavender eye shadow is a bit tough to pull off sometimes in real life but it's nicely done here. You can go really wrong with bold makeup so technique is crucial. All in all, we love:)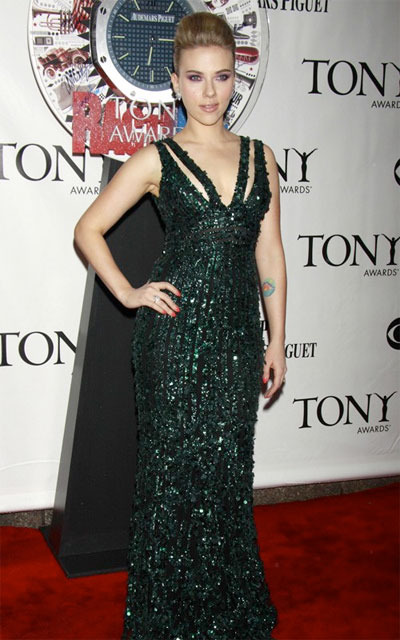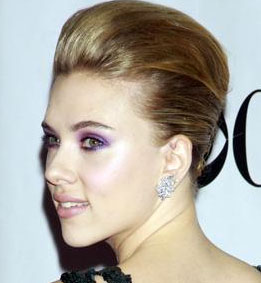 GET THE LOOK: Love Fergie's brows at the 67th Golden Globe Awards? Well, the secret to Fergie's perfect brows is Beverly Hills' most sought-after brow expert, Anastasia Soare, who is a must for any A-Lister walking the red carpet. BTW-Fergie's lilac chiffon gown was by Elie Saab.
This year, Anastasia perfected the brows of Golden Globe winner Julianna Margulies, as well as nominees Penelope Cruz, Jane Adams, presenter Jennifer Garner. Other regular clients of Anastasia's who were also at the Golden Globes include Nine star Fergie and Mad Men's Elisabeth Moss.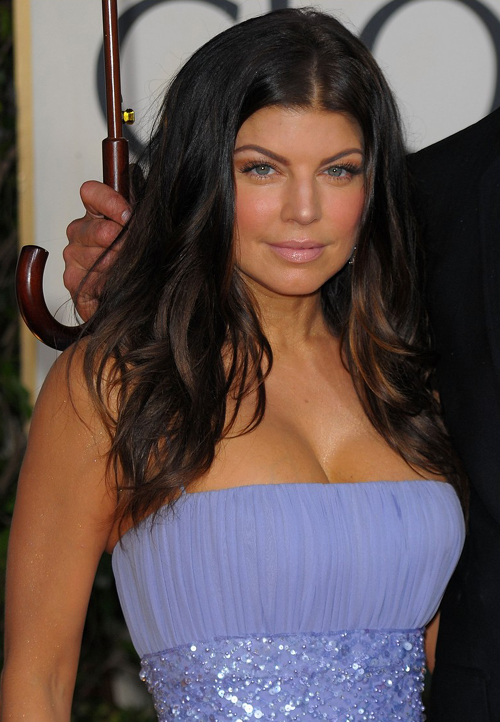 Anastasia's tips on how to get your brows red carpet ready:
How many days/weeks before a big event should you have eyebrows done? Why this period of time? 
"We never want to schedule brow shaping's for actresses the day before or the actual day of an event because there is too much running around between fittings, hair and makeup and your skin can become very sensitive to wax after a facial or with the application of makeup right after a shaping. I prefer 3-6 days before as this gives the skin enough time to be even with the skin tone of the face. When we remove hair with wax the dead skin is "exfoliated" off and can be slightly lighter in pigment for a day or two. In addition, in the event that there is any redness at all we want to be cautious and avoid this by shaping ahead."
Lancôme graced the faces of three Best Actress nominees: Kate Winslet, Anne Hathaway and Angelina Jolie.
Kate Winslet looked beautiful in a multi-toned one shoulder YSL dress. Celebrity makeup artist Jillian Dempsey wanted to create a classic, natural look.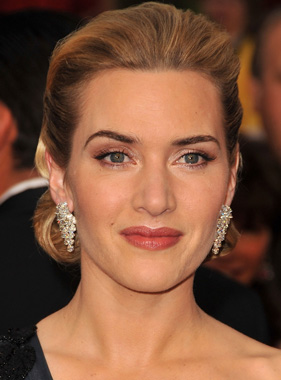 First, Jillian Dempsey prepped Kate's skin with Lancôme La Base Pro primer to create a smooth canvas for a polished complexion. She lightly brushed Lancôme Brow Expert in Naturel on the brows to play up their natural shape. Jillian Dempsey for Avon Pro Eyeshadow Trio in Ice Shimmer was applied to the eyes and the lashes were coated with Jillian Dempsey for Avon Pro Mascara in Black. To create a sheer, neutral colored lip, Lancôme Color Fever Lipstick in Old Flame was applied for a soft, matte finish.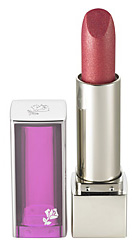 Lancôme Color Fever Lipstick in Old Flame.
Anne Hathaway looked regal in a sparkling jewel encrusted Armani Privé gown. Her makeup look was sophisticated and elegant.