Elie Saab's first perfume is quite a unique one. I like to describe it as "honey in a bottle". I feel good wearing it. The perfume was created by world-renowned perfumer Francis Kurkdjian and is based on a floral, solar, woody theme. Other perfume notes include: orange blossom, Mediterranean petals, jasmine, pure patchouli, white flower bouquet, cedar woody accord, and the magic word for me: rose honey.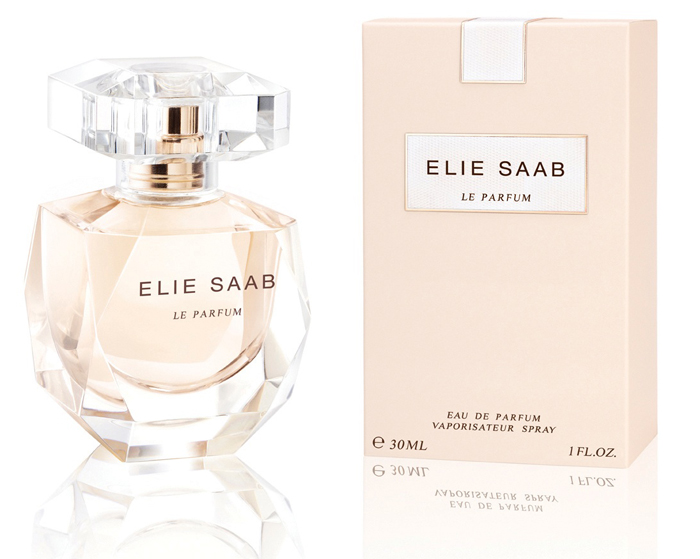 "I like 'womanly women', women who twirl their dresses with desire and pride" Elie Saab says. "Ever since my childhood in Lebanon, I've examined the way they dress, I've always wanted to please them by their curves."
Elie Saab dreamt of a glass bottle with a pure shape that played on light, brilliance, and transparency. "I wanted something simple. Straight lines, the rigor of a cube, and the sensation of an object made to be held in the hand, but with the density of beautiful objects." Says Elie Saab. "And as always, light as the overarching them. For me, light is eternal strength." The bottle was designed by Sylvie de France, the glasswork was pushed to the extremes of precision to create and object of light that reflects Elie Saab's elegance, a middle ground between the jeweler's art and the architect's dream.
Elie Saab Le Parfum was created in partnership with Beaute Prestige International, the Paris-based subsidiary of Shiseido Co. Ltd.
Elie Saab Le Parfum collection includes: body cream, body lotion, and shower cream.
In 2011, Elie Saab's universe continues to expand. Following in ready-to-wear accessories and with new boutiques in London and Dubai.
Elie Saab Le Parfum is Saks Fifth Avenue exclusive and will be available in the US this September at Bloomingdale's, Nordstrom, Neiman Marcus and Saks Fifth Avenue.