All Posts Tagged With: "Narciso Rodriguez"
American designer, Narciso Rodriguez, will begin an advisory role on August 20, 2012, with Banana Republic in partnership with its Executive Vice President of Design and Creative Director, Simon Kneen, beginning with the Fall 2013 collection.
Trying on this Narciso Rodriguez botton shirt. I love the fabric and colors, the black and white my favorite colors, ha! The shirt looks straight from the runway because of the very low plunge. I'm thinking how to make this shirt wearable with the plunge:)
Spring 2012 NYC Fashion Week. Makeup by Dick Page, Shiseido Artistic Director.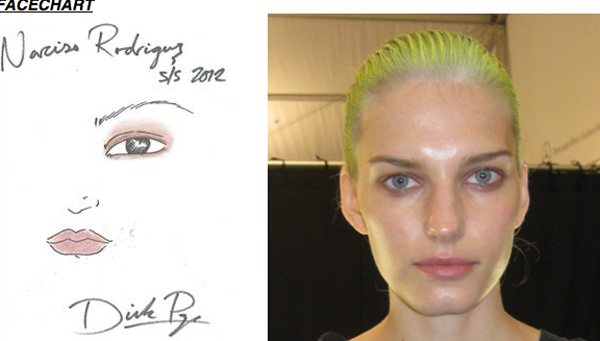 Shiseido Backstage At Spring 2012 Narciso Rodriguez
INSPIRATION/THEME: The makeup look was inspired by the Spring 2012 Narciso Rodriguez collection. Dick Page described the makeup as "intensely monochromatic."
Loving the new Narciso Rodriguez In Color For Her and Essence limited edition Perfumes for fall 2011. The bottles are beautiful. In Color is a bit more woody and warm than Essence. Just in case you're wondering. Although Essence smells more floral and powdery than In Color it's a more complex floral, woody floral if you will. I would say I'm more In Color For Her than Essence because I tend to wear warmer perfumes & not into florals.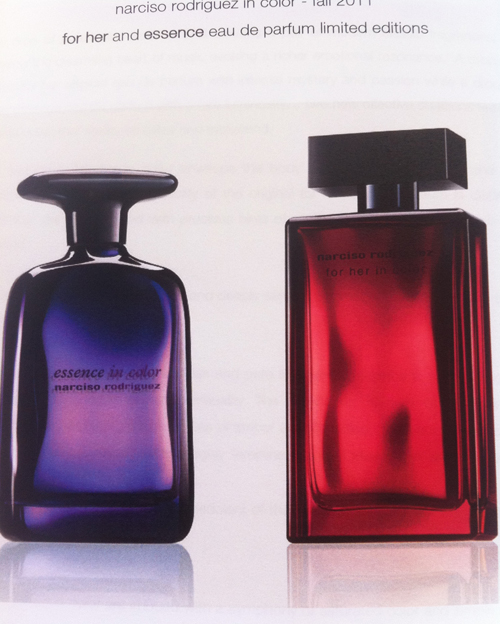 L to R: Narciso Rodriguez In Color For Her and Essence Perfumes available September 15th, 2011 at Saks Fifth Avenue.
"I love color when it's pre; it can be subtle or it can be very strong, bit most of all I love it when it's very pure. Pure color elicits profound emotions and memories and that's what fragrance should be about."-Narciso Rodriguez.
These NEW perfumes just made my day: Jean Paul Gaultier CLASSIQUE Silver My Skin Collector's Edition, Elie Saab Le Parfum, Narciso Rodriguez for her in color eau de parfum limited edition (which I'm wearing today), and Narciso Rodriguez essence in color eau de parfum limited edition . They smell GOOD, look out for them! A more detailed review coming soon.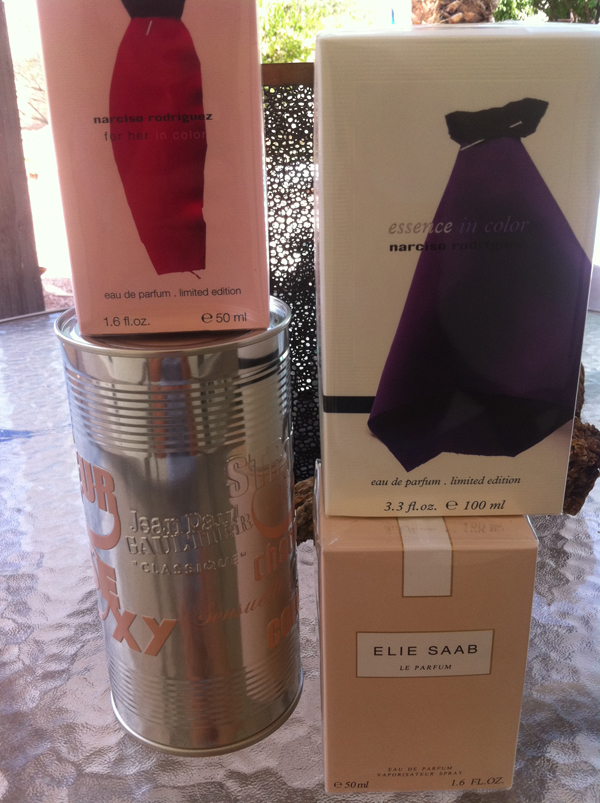 Jean Paul Gaultier, Elie Saab, Narciso Rodriguez New Perfumes photo by Marta Walsh
Tuesday, February 15th, 2011. Narciso Rodriguez Fall 2011 NYC Fashion Week. Makeup by Dick Page, Shiseido Artistic Director using Shiseido Makeup collection.
INSPIRATION/THEME/UNIQUE TIP:
The inspiration for the makeup look was the Fall 2011 Narciso Rodriguez Collection. The overall look focused on a more "scruffy" eye, leaving the lips muted. It was all about the "cool girl" look for the makeup.
Talking Makeup & Marta Walsh has just found out that Julia Louis Dreyfus will wear a Black Silk Crepe and Tulle embroidered Narciso Rodriguez gown to the 2010 Emmy Awards tonight, August 29th, 2010 in Los Angeles, CA.
Fall 2010 NYC Fashion Week. Show: Narciso Rodriguez. Makeup by Dick Page, Shiseido Artistic Director.
The look and inspiration: The statement of the look was the bold, dark eyebrows. The graphic eyebrows worked with the collection.
Get the Look from Shiseido Backstage at Narciso Rodriguez. The makeup breakdown, all products from Shiseido Makeup collection.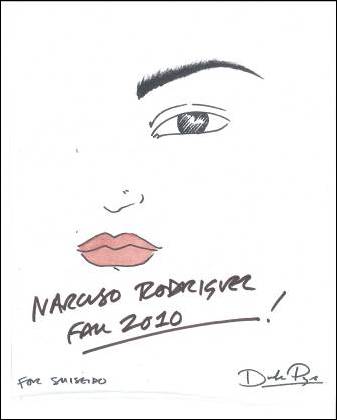 EYES
Dick swirled a mix of Shiseido Makeup Luminizing Satin Face Colors in High Beam White (WT905) and Soft Beam Gold (BE206) on the eyes. 
Go backstage with Shiseido and Dick Page, Shiseido's Artistic Director, at Narciso Rodriguez fashion show during New York Fashion Week Fall 2009!
Shiseido makeup look by Dick Page at Narciso Rodriguez Fall 2009: "Bad girl edge."

Shiseido Backstage Beauty: Narciso Rodriguez Fall 2009 video was provided by www.misslush.com  style & beauty video sharing website. Upload your video today, just register it's FREE, and upload! Also, join & chat with us in Miss Lush's Forums!