All Posts Tagged With: "RevitaLash."
Wishing for more luxurious lashes and without the hassle of extensions? RevitaLash Cosmetics has the miracle product you need! RevitaLash Advanced.
One beauty trend I've been seeing lately are full brows, think model Cara Delevingne and even Kim Kardashian brows who have gorgeous thick eyebrows. Achieving this trend can be difficult because of over-plucked or under maintained eyebrows of our past but luckily, RevitaLash Hi-Def Tinted Brow Gel can help enhancing your own natural brows and make them appear thicker and better.
How to get full brows
RevitaLash Hi-Def Tinted Brow sculpts and defines eyebrows to create a fuller look, while filling in areas that may be sparse or damaged.  In addition, the Hi-Def Tinted Brow Gel conditions brows to protect from breakage, and create soft and naturally beautiful brows. A must-have!
Price: $32.00
Availability: www.revitalash.com
RevitaLash was at the London Hotel in Hollywood, CA for the 2011 Golden Globes. While there were a steady stream of visitors, some highlights included: Jennifer Love Hewitt is a big fan of RevitaLash. She was delighted to receive it at the GBK Golden Globe Suite at the London Hotel in Hollywood on the day before the event – "I love RevitaLash," she commented.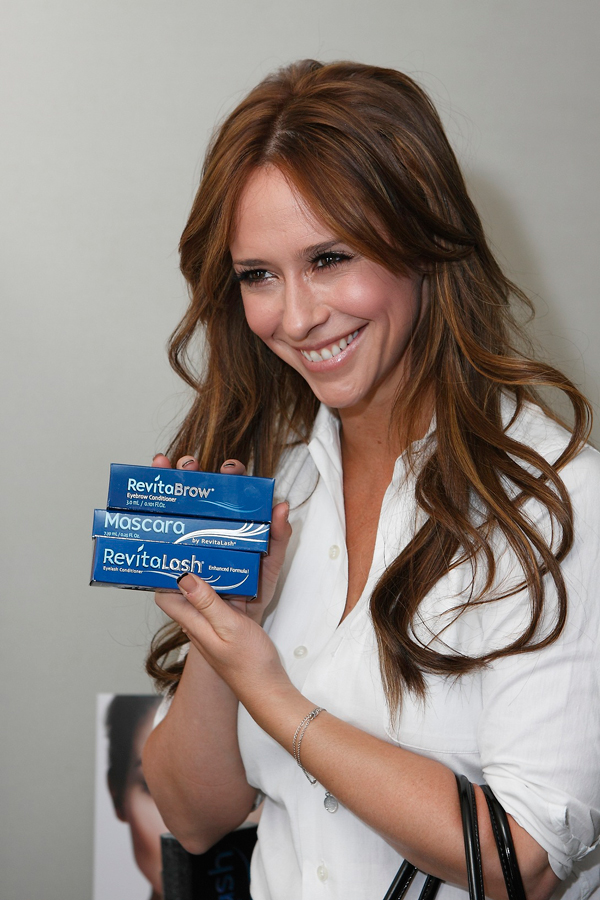 Kick off your Fifth Avenue holiday shopping spree this season at The Plaza Beauty by Warren-Tricomi, your one-stop destination for giftable beauty essentials. On the evening of December 1st, 2009, the renowned beauty boutique is offering an array of holiday exclusives to celebrate the season. 5% of proceeds from the shopping night will be donated to Volunteers of America, a non-profit organization dedicated to helping those in need rebuild their lives, making the event a holiday indulgence you can feel good about.
WHEN:
Tuesday, December 1st, 2009
5:00pm – 8:00pm
WHERE:
The Plaza
One West 58th Street, Grand Concourse Level
NY, NY 10019
(214) 223-4694
Located at the Shops at the Plaza, the boutique represents a world-class sampling of must-haves for men, women and home handpicked to please any discerning gift-giver. Participating brands offering holiday exclusives on December 1st include:
In my interview with CSI Miami actress, Eva La Rue, she revealed to me the secret to her sexy long eye lashes.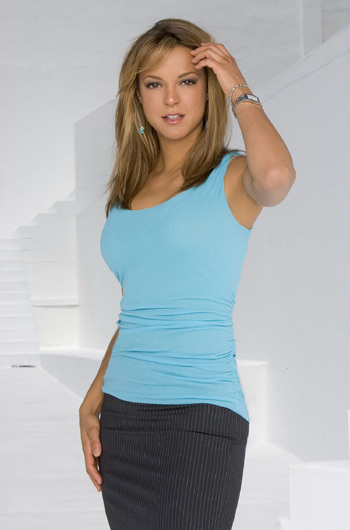 Here it is:
I get my eyelashes looking long, full, and sexy using… "RevitaLash. It's pricey, $140, but it really works. It gives you spider leg long lashes. I was skeptical first. But for some reason, I put on false eye lashes, I pulled them and it pulled a whole chunk of my lashes, so I was desperate. You have to give it 3 weeks to work, and then you notice you have Daddy Long Leg size eye lashes".-Eva La Rue.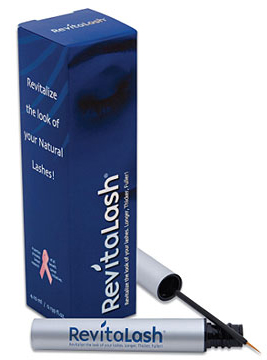 The RevitaLash Story:
It all began because a husband wanted to give his wife a very special gift…