Celebrity Inspired Makeup. NARS Q&A With Daphne Guinness!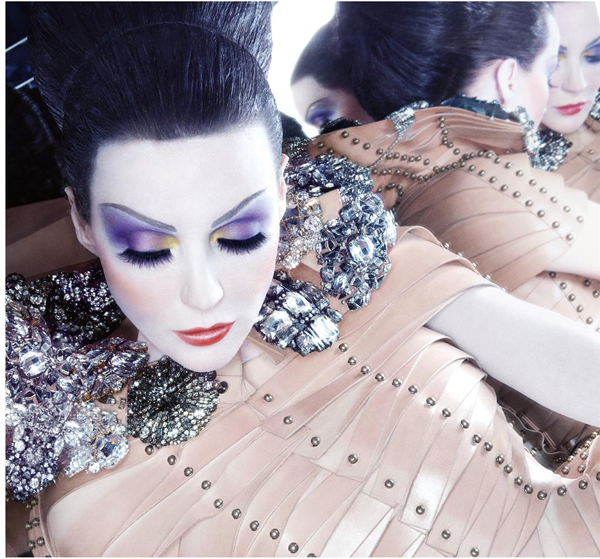 When it comes to describing fashionista Daphne Guinness, the passion of Founder & Creative Director François Nars knows no boundaries. And when it came to designing and photographing this futuristic makeup look for Fall 2010, François created a look worthy of his leading lady. It was only fitting that Nars chose to name an eyeshadow after his muse, Daphne, a color that is as bold and beautiful as the woman for whom it was named. To magnify the arresting impact of the magnificent Ms. Guinness, Nars designed and photographed her in a kaleidoscope of mirrors, creating a virtual funhouse of reflective images.
But enough about François…Daphne Guinness talks about her experience as the face of the Fall 2010 campaign and it can all be found exclusively on Facebook – just click through to our NEW tab "The Latest" which will constantly be updated with exclusive information to bring you one step further into the world of NARS. Check out facebook.com/narscosmetics now for more questions and answers with Daphne!
Here's a sneak peek:
NARS Cosmetics: How would you best wear a bold color, such as the NARS Daphne Eyeshadow?
Daphne Guinness: I love the color. As I am a painter, I am able to integrate it into a palette of what I am wearing that day.