All Posts Tagged With: "Best Drugstore Buys"
Last week I had an amazing opportunity to meet Salma Hayek during lunch in New York City at the Mandarin Oriental Hotel and chat all about her new superstar cosmetics line for CVS Pharmacy: Nuance Salma Hayek.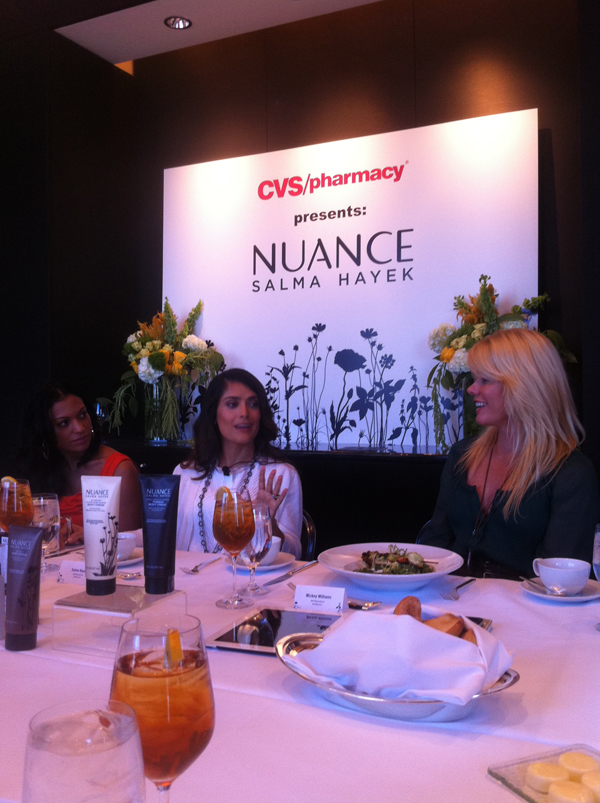 Although Salma Hayek admitted to being tired & jet-lagged she looked absolutely beautiful at lunch. At age 45 Salma is truly one of the best looking natural beauties I've seen.
It's not easy to come up with one good product not alone a whole cohesive cosmetics line. I'm glad to see that Hayek is using her uber celebrity power to create products that actually work and mean a lot to her as oppose to just put her name on anything like some other celebs do (and I'm not naming any names).
Save money with cheaper (but just as effective) beauty products!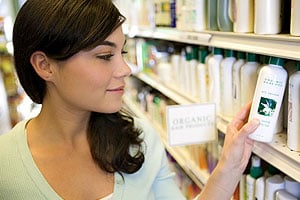 Aiming to improve your look and cut your budget? Do it wisely with honest feedback from your fellow shoppers. According to their beauty product reviews, these budget-friendly buys are your means to cosmetic and financial bliss.
TotalBeauty.com average member rating: 9*

Why it's great: "I bought these wipes to do a 'once over' before cleansing and I will never be without them again!"
19. Maybelline New York Full 'N Soft Washable Mascara, $5.99
TotalBeauty.com average member rating: 9.1*

Why it's great: "I've spent top dollar on mascaras — but I keep coming back to this."