All Posts Tagged With: "NUANCE"
In 2011 I met Salma Hayek during lunch at the Mandarin Oriental hotel New York City for the launch of her cosmetics line NUANCE for CVS Pharmacy…and I just came across this photo of me first row in the charcoal botton shirt…with Salma Hayek.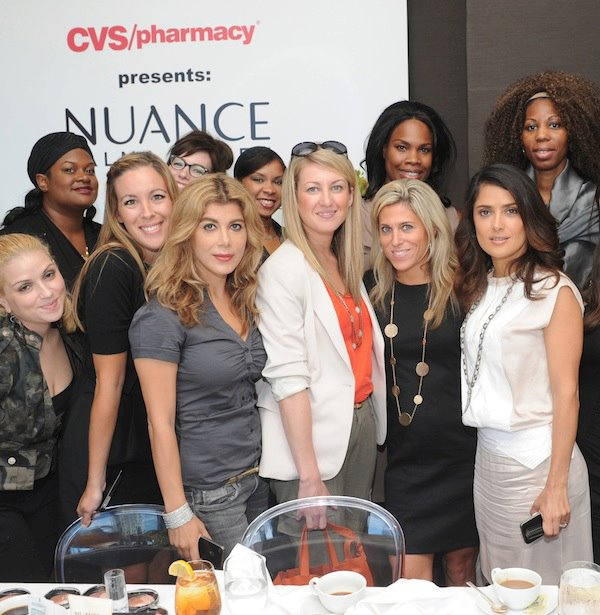 Marta Walsh Meets Salma Hayek
Last week I had an amazing opportunity to meet Salma Hayek during lunch in New York City..Read Full Story In TM.
Last week I had an amazing opportunity to meet Salma Hayek during lunch in New York City at the Mandarin Oriental Hotel and chat all about her new superstar cosmetics line for CVS Pharmacy: Nuance Salma Hayek.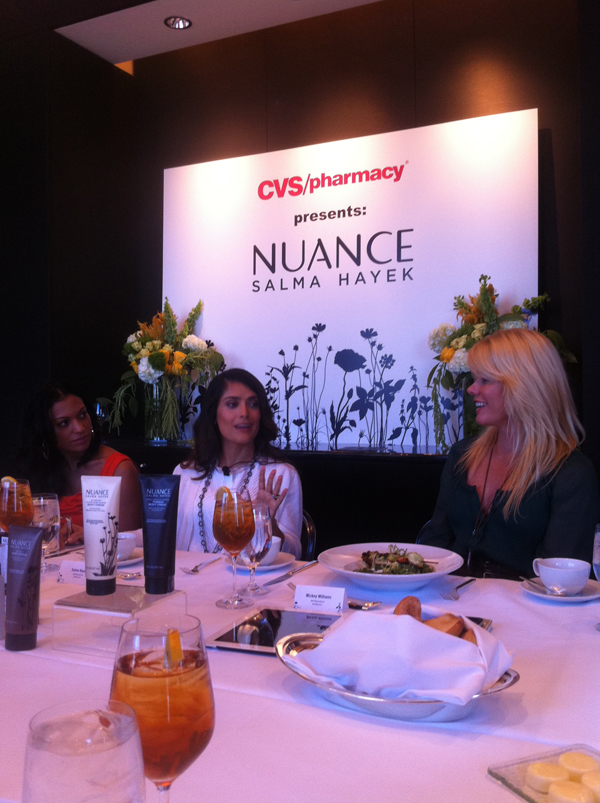 Although Salma Hayek admitted to being tired & jet-lagged she looked absolutely beautiful at lunch. At age 45 Salma is truly one of the best looking natural beauties I've seen.
It's not easy to come up with one good product not alone a whole cohesive cosmetics line. I'm glad to see that Hayek is using her uber celebrity power to create products that actually work and mean a lot to her as oppose to just put her name on anything like some other celebs do (and I'm not naming any names).
I snapped this pic on my recent trip to San Diego for BlogHer 2011. At the CVS booth I got to sample the NEW NUANCE by Salma Hayek for CVS Mascara & I loved it. I've been a Salma Hayek fan for years now. One of the things I relate most about Salma Hayek is the accent, which I also have, and her contagious passion for everything she does.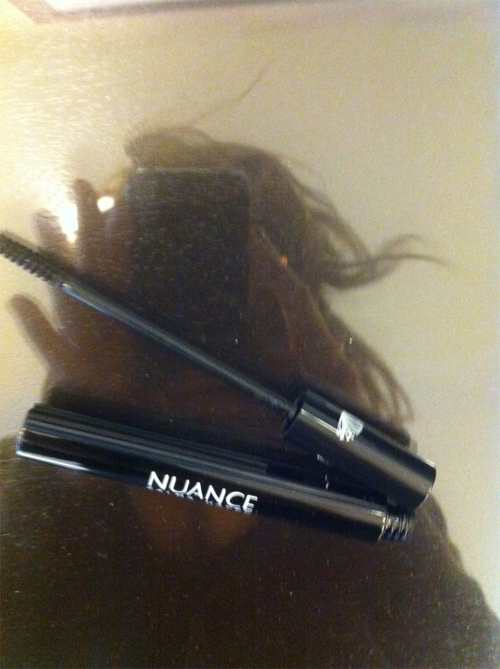 Marta Walsh & NUANCE by Salma Hayek for CVS Ultra Defining Mascara.
Also when I used to have dark brown hair in my New York City years people used to say I kinda look like her. Ha! Now with the blonde hair I get Jennifer Aniston. Funny. Anyways, let's go back to the subject in hand-this mascara adds volume, length, and the pigment is nice and bold. "Precision fibers hug lashes for extra length."-via www.cvs.com. I can't wait to try more from Salma Hayek's new cosmetic line with CVS, NUANCE. I will keep you posted.
See more pics from my San Diego BlogHer 2011 trip!