All Posts Tagged With: "Target"
In anticipation of the Target Kaleidoscopic Fashion Spectacular at The Standard, NY on Wednesday, August 18, 2010, Talking Makeup would like to share with you these teaser videos and fun facts – both offer a behind-the-scenes look leading up to Wednesday's larger-than-life Target Fashion Spectacular. You can join them at www.Target.com/Spectacular to view the live streaming video of the event.
New York Needs Something Spectacular. Hmmm… Seems like a few New Yorkers could use a little inspiration.
On the evening of August 18th, 2010, Target is taking over The Standard, New York to create a brilliant, larger-than-life fashion show to debut Target Fall 2010 collections. Part fashion show, part light show, the Target Fashion Spectacular will bring the southern façade of The Standard, New York alive. In 155 rooms, 66 dancers dressed in the latest styles will perform dazzling choreography synchronized with fast-paced lighting patterns set to an original music score.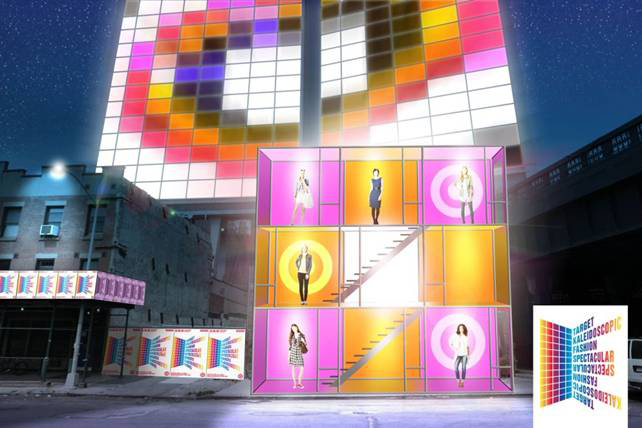 A simultaneous presentation will take place at the street level where models wearing 25 of the hottest looks from the fall Target lineup will appear in a nine-room replica stage that mirrors the windows of the hotel. Guests outside of New York will be able to experience this one-of-a kind event via a live-streaming broadcast at Target's Facebook page: Target.com/spectacular.
Selita Ebanks walked the red carpet at the Target store opening in Harlem on Tuesday evening, July 20th, 2010. Adding a bit of glam to her nude Sir Alistair Rai dress was a gold braided necklace from the Melania Timepieces & Jewelry collection. The piece is available at QVC.com and retails for $39.00.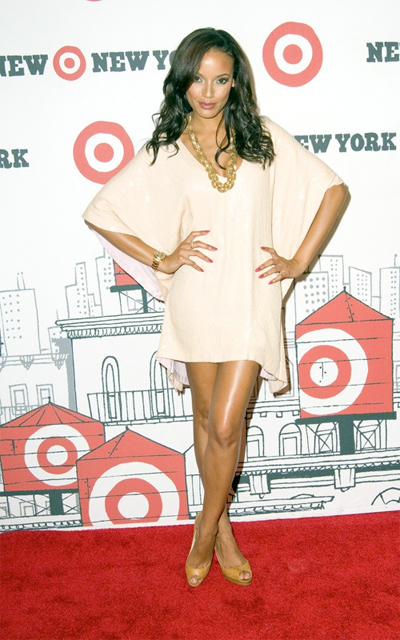 Melania's spring 2010 collection is currently available at QVC.com and retails from $40 – 150. The fall 2010 collection will be available this September on QVC exclusively and will retail from $30 – 200.
Just in time for the holidays, the edgy-chic Rodarte for Target collection will launch in Target stores and on target.com December 20. Ranging in price from $9.99 – $79.99, the line includes a variety of statement-making pieces, like lace and tulle dresses and skirts, leopard-print sequin frocks, netted legwear, silk camis and bow belts, making designer fashion available for all at a great value. The collection will be in stores from December 20 through January 31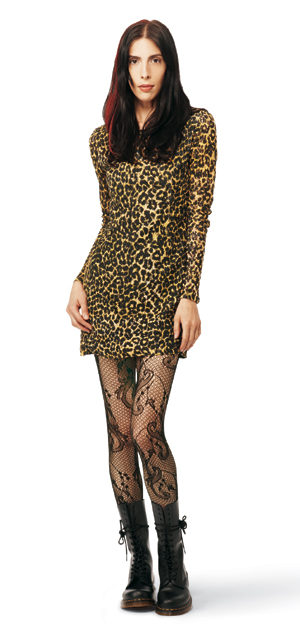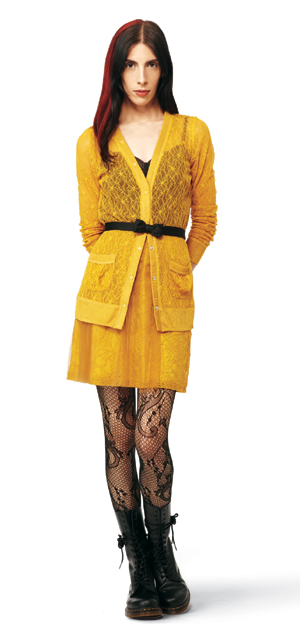 From left: Look 1: Lace Bow Dress in Yellow Leopard, $44.99. Lace Tights in Black, $12.99.  Look 2: Lace Cardigan in Mustard, $29.99. Lace Cami in Black, $19.99. Lace and Tulle Skirt in Mustard, $29.99. Bow Belt in Black, $12.99. Lace Tights in Black, $12.99.
Zac Posen to launch affordable limited-edition collection for Target.
Target announces Zac Posen as the next limited-edition designer for GO International®, an innovative program designed to offer guests reasonably-priced fashion created by world-renowned designers. Zac Posen will launch his exclusive collection available at most Target stores nationwide and online at Target.com. The women's fashion collection will launch on April 25, 2010, and be available through May 30, 2010.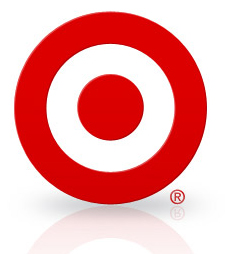 The name Anna Sui takes me back to New York City. I use to walk around by the Anna Sui store in SOHO hundred times and stare at her great designs, I could not never afford as a young NYU Business student. Now, there is Anna Sui for Target! Revolutionary. And, you can shop Anna Sui for Target before it hits the stores nationwide! Time does change things:)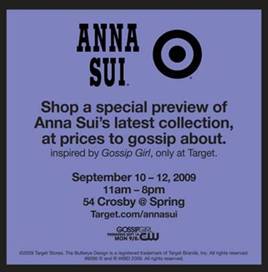 WHEN: 
September 10th from 11am – 11pm (In celebration of fashion's night out)
September 11th & 12th from 11am-8pm
WHERE: 
54 Crosby @ Spring
Target.com/annasui
Introducing The New 2009 Spring Collection From Sonia Kashuk Beauty at Target (Marta's favorite store to shop. I appreciate affordable chic, also with makeup).
With the warm season ahead, Sonia Kashuk has created a budget-friendly array of new products, as well as favorites in updated chic designs, to fill your beauty bag without making a dent in your wallet. Sonia is dedicated to bringing affordable beauty to the masses and making quality makeup and tools accessible to women everywhere through her collection at Target.
Sonia Kashuk's newest collection, rolling into stores now. These affordable and luxurious new products include:
Super Sheer Liquid Tint: It is a liquid blush. Incredibly sheer formula gives your cheeks the perfect amount of color. Natural results and easy to apply. Available in three beautiful shades of pink: Peony, Rose and Poppy. Price: $9.99