All Posts Tagged With: "Converse"
On the evening of August 18th, 2010, Target is taking over The Standard, New York to create a brilliant, larger-than-life fashion show to debut Target Fall 2010 collections. Part fashion show, part light show, the Target Fashion Spectacular will bring the southern façade of The Standard, New York alive. In 155 rooms, 66 dancers dressed in the latest styles will perform dazzling choreography synchronized with fast-paced lighting patterns set to an original music score.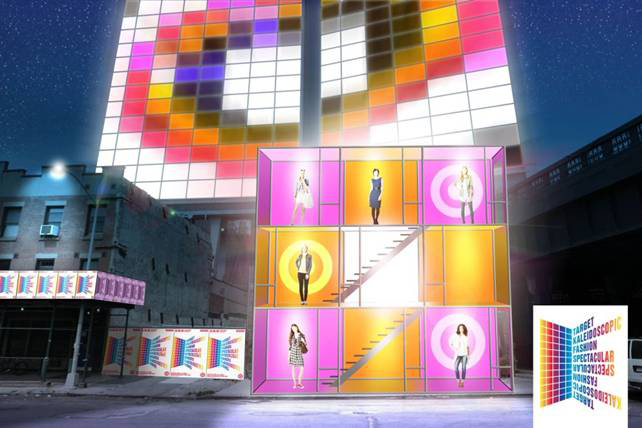 A simultaneous presentation will take place at the street level where models wearing 25 of the hottest looks from the fall Target lineup will appear in a nine-room replica stage that mirrors the windows of the hotel. Guests outside of New York will be able to experience this one-of-a kind event via a live-streaming broadcast at Target's Facebook page: Target.com/spectacular.
Few weeks ago I was given an incredible opportunity to interview actress and FAME star Kay Panabaker. It was such pleasure chatting with Kay over the phone. She came across as extremely intelligent, witty, and very dedicated young woman. She completed her BA in History from UCLA before she turned 18! And, she is beautiful. Watch out Hollywood!
Kay gave me the biggest compliment: "Thank you for an intelligent interview and questions. I'm not used to those. I'm used to 'What's your character like' and 'Whose the most famous person you have in your cell phone'. I appreciate this interview, it was great."-Kay Panabaker.
Thank you Kay!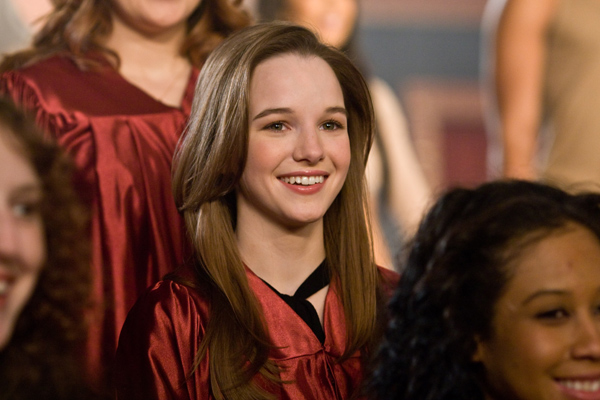 Kay Panabaker plays the role of "Jenny" in the upcoming film FAME, a movie based upon the 1980 film which follows NYC talent attending the New York City High School for the Performing Arts, (Known today as Fiorello H. Laguardia H.S.) The Movie "FAME" is in theatres September 25th, 2009 (USA).
I caught up with Kay one afternoon this summer to chat about her love for acting. Her charcter "Jenny" in the upcoming film "FAME". How she finds the balance between life and an acting career. Kay even reveald to me what's in her makeup bag and future plans.
Marta Walsh: Why have you decided on a career in acting? How did it all began for Kay?
Kay Panabaker: My sister (Danielle Panabaker) and I kind of fell into acting. She and I used to do the same activities, like dancing. We would then take the same dance classes, and then the same print work and commercials. That was back in Georgia. When we moved to Chicago we started to do more theatre. One of our agents then recommended that we should move to LA. My mom was very skeptical. She told us it was a crazy idea and that we will never make it. So in a way I fell into acting, but I've been loving it pretty much from the beginning. When I was 10 I hardly even watched TV, so I don't how I discovered the love for acting and movies.
MW: How do you find the right balance between school and enjoying life as a young woman and at same time working in Hollywood? What advice can you give to young aspiring actors and actresses?
KP: School and education are very important to me and I believe it is possible to do both. Just because you want to be an actress doesn't mean you can't go to school. I started community college when I was 13. I used to go to work during the day and go to school at night. I would do my homework in whatever spare time I had. Sure there is a sacrifice. I gave a bit on a social life but I made it work, and I'm so thankful that I did. I now have a degree I can fall into. I have more options. I got my degree so young I can even still go back to school if I decide do. There is nothing I can't do!