All Posts Tagged With: "Harlem"
Selita Ebanks walked the red carpet at the Target store opening in Harlem on Tuesday evening, July 20th, 2010. Adding a bit of glam to her nude Sir Alistair Rai dress was a gold braided necklace from the Melania Timepieces & Jewelry collection. The piece is available at QVC.com and retails for $39.00.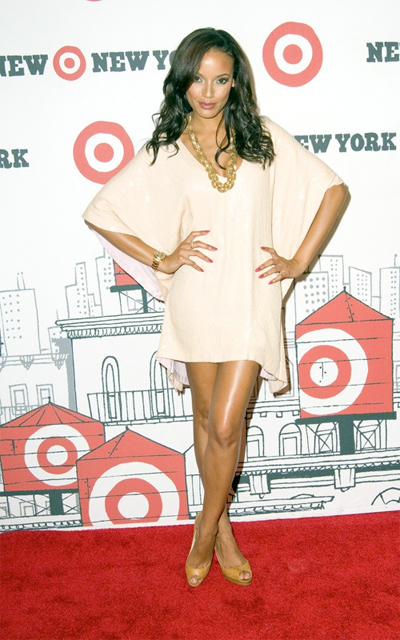 Melania's spring 2010 collection is currently available at QVC.com and retails from $40 – 150. The fall 2010 collection will be available this September on QVC exclusively and will retail from $30 – 200.