All Posts Tagged With: "Natural Skincare"
In my best skincare list Nude Skincare Advanced Renewal Serum. Instant skin quencher and hydrator right after shower and before applying my day cream. Nude Skincare, created by British businessman Bryan Meehan, is changing the natural skincare world by bringing to us eco-friendly and natural products that actually work!

Nude Skincare Advanced Renewal Serum a great British import
Nude Skincare's Bryan Meehan interviews with Marta Walsh
I'm super excited to share with you my interview with Mathilde Thomas Founder of Caudalie. To be honest I've been trying to interview her for a long time now. I am always inspired and intrigued by people such as Mathilde and Bertrand Thomas who together created a brilliant brand and the creation happened organically like it was always meant to be. Real people creating real genuine products. Not a hype, just good products.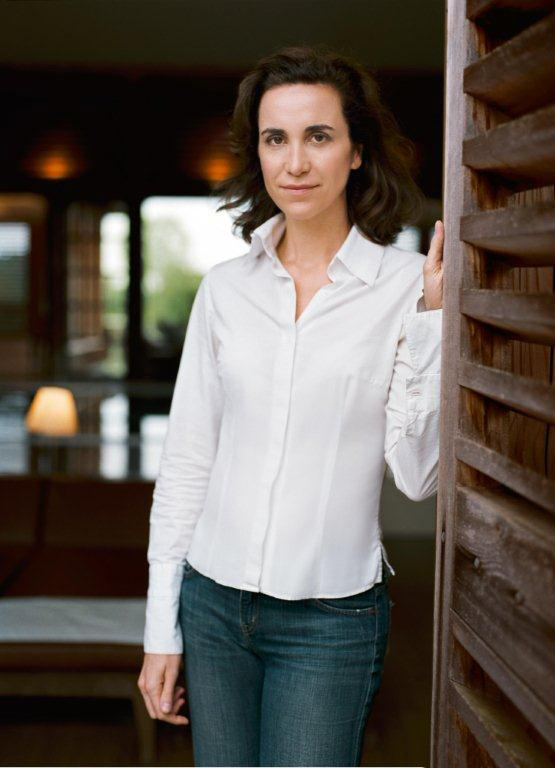 Mathilde Thomas Founder of Caudalie
It all started during the 1993 wine harvest at the Château Smith Haut Lafitte Estate, when college sweethearts Mathilde and Bertrand Thomas (who were hosting the grape harvest at Mathilde's family vineyard) had a chance encounter with a prominent scientist from the Bordeaux University of Pharmacy. When the professor noticed the young couple throwing out vats of grape seeds, he reacted as if they where throwing away pots of gold. Since its birth in 1995 Caudalie has revolutionizing the world of natural skincare. The Caudalie spas, such as: CAUDALIE VINOTHÉRAPIE SPA AT THE PLAZA, then followed. Here's a sneak peek to the real story in my interview with the genius mind behind the brand, Mathilde.
Marta Walsh: Where do you call home?
Mathilde Thomas: My heart is in Paris and that's where I will retire, but right now I'm a New Yorker! I love it here and am so happy to have the chance to be able to explore this amazing city as a local.
Organic Skincare, Natural Skincare. Here's Marta Walsh's take on Organic Skincare or Natural Skincare. I'm very picky when comes to the latest trend in the beauty market and the magic word: 'Organic'. Just because a product says it's organic does not make it a good product. Often time some organic products are greasy with all their natural oils, smell too ylang ylang or a strong lavender and are off putting to me. Quite frankly, some of them don't seem to work in cleaning my face or keeping my face super hydrated. Only select few get it right. The 1st brand that comes to mind is NUDE Skincare founded by Bryan Meehan which is a brilliant organic skincare line that actually works for me. I also like REN skincare, also a British import. In the USA I love ARCONA Los Angeles skincare line.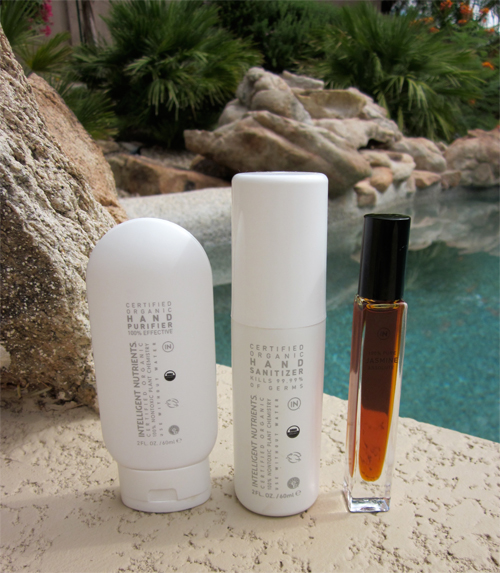 My latest discovery is Intelligent Nutrients Certified Organic and these three products smell amazing and are not greasy! I haven't tried the rest of the line, but these 3 are good. L to R: Certified Organic Hand Purifier, Certified Organic Hand Sanitizer, and Certified Organic 100% Pure Jasmine Absolute. The brand was founded by Horst M. Rechelbacher.
ARCONA natural skincare is proud to launch at Nordstrom Santa Monica Place this Friday, August 27, 2010!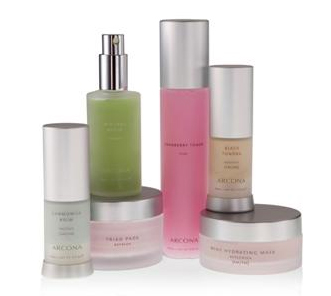 For over 20 years, ARCONA has been known for its cult following among Hollywood A-listers, including Natalie Portman, Anna Kendrick, Zac Efron, China Chow, Kellan Lutz, Jessica Szohr and Emily Deschanel. LA-based ARCONA is thrilled to bring their highly efficacious products – and star-power – to Nordstrom! As celebs have known for years, the natural skincare formulas deliver flawless skin – that glows.
Organic Skincare: Loving the amala Purifying Face Polish. With ingredients, such as: Blue Lotus, crushed bamboo, and green tea, need I say more? This face scrub is very gentle on my skin, smells relaxing, and is all organic. Available at www.amalabeauty.com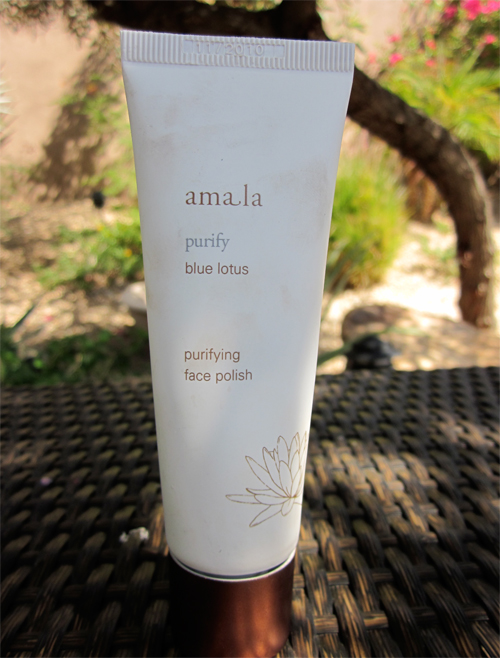 Caswell-Massey is introducing an ALL NATURAL collection of Hand Lotions and Hand Wash Gels. This is the first time this LUXURY brand has launched a line of ALL NATURAL products. The elegant new pieces will debut at the opening of Caswell-Massey's boutique at Limelight Marketplace (47 W. 20th Street) on May 7th, 2010.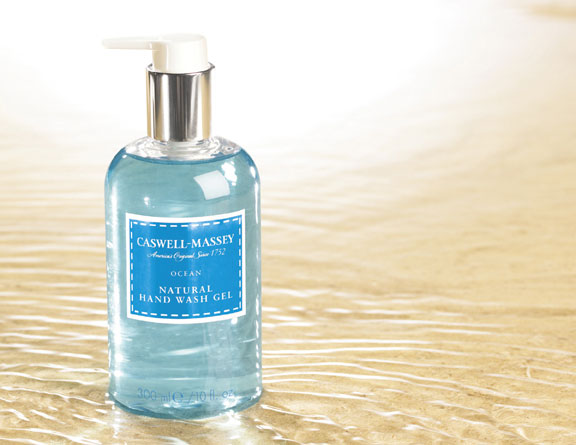 The pieces are also for sale at Bergdorf Goodman and Gracious Home, NYC; Caswell-Massey, West Palm Beach, FL and Charlotte, NC; Los Angeles (Studio Beauty Mix); and Charlottesville, VA (Londons Bathecary).
With the most romantic day of the year approaching, Valentine's Day that is, it's time to prepare your skin and get it smooth and silky to-the-touch by treating it to some natural love! Thanks to St. Ives Consulting Dermatologist's Dr. Marsha Gordon skincare tips and the Whipped Silk line from St. Ives, you might have a chance to get the skin you want!
"Incorporating products with natural emollients into your daily skin care regimen is an easy and effective way to promote healthy, radiant, kiss-worthy skin," says St. Ives Consulting Dermatologist Dr. Marsha Gordon.
Dr. Gordon's at-home skincare tips:
1. Gently cleanse skin in-shower with a hydrating body wash, like St. Ives Luxurious Whipped Silk Body Wash ($3.99 for 18 fl oz. bottle). With a lavish lather and natural moisturizing ingredients, this rich body wash leaves skin feeling silky smooth.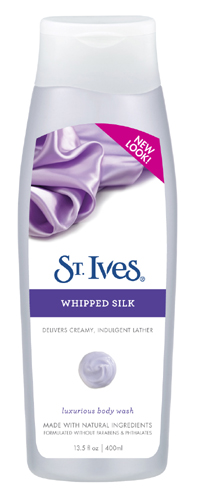 ENESSA'S New Organic Shea Body Souffle features African Shea Butter with natural nutty scent, citrus oils & no artificial colors or preservatives, moisturizing dehydrated CHAPPED skin in cold dry weather.
I like to use the ENESSA Organic Shea Body Souffle on small areas at the time such as my legs, elbows and feet. It smells a bit like citrus and clean. And my skin keeps super soft for hours.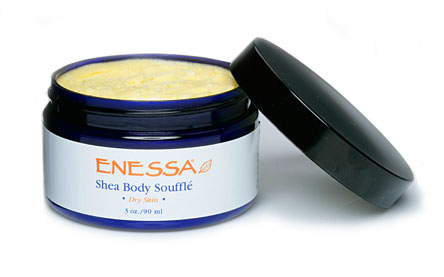 More about ENESSA Organic Shea Body Souffle: A moisturizer that has that feels like velvety smooth butter with colorful textured grains, the new Shea Body Souffle by Enessa is a luxurious blend of organic oils that richly moisturize dehydrated, chapped skin in cold or dry climates.
This season, give your loved ones the gift of soft, moisturized skin (Marta is all about it:) with St. Ives.
St. Ives Moisturizing Oatmeal & Shea Body Wash offers superb non-drying cleansing for visibly healthy skin. By incorporating two of nature's BEST ingredients, this body wash wraps skin in natural Oatmeal and Shea Butter extracts for the ultimate skin nourishment. ($2.99 for 13.5 fl. oz. bottle)