All Posts Tagged With: "St. Ives"
NEW from St. Ives is their Scrub-Free Exfoliating Pads. It is formulated with AHA Complex to help get rid of dead skin cells and smells very fruity. St. Ives also has a similar formula for the hands, check out their Naturally Smooth Hand Cream with Natural Fruit AHA Complex.
See what's inside St. Ives scrub-free exfoliating pads…
Loving the NEW St. Ives Intensive Healing Body and Hand Cream which are empowered with cranberry seed oil to protect and renew winter-damaged skin and are fragrance free, yes finally! I'm all about fragrance free body lotions and I'm glad St. Ives is answering my wishes:) Also these creams are not greasy.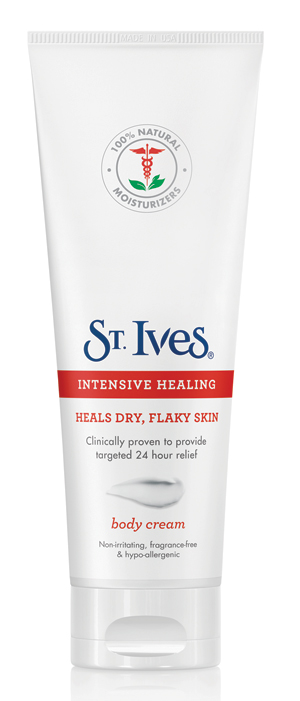 St. Ives Intensive Healing Body Cream NEW
Expert Skincare Tips: St. Ives Q&A with Dr. Marsha Gordon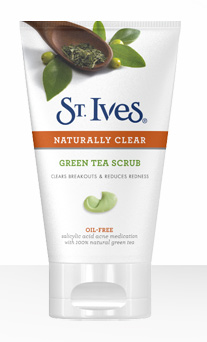 As the weather gets warmer, my breakouts and irritation become worse. To keep my skin acne-free all year round, should I be adjusting my regimen as the seasons change?
While many women need to adjust their skin care regimen as the seasons change, this can be especially true for women with acne-prone or oily skin. Your regimen that worked in the winter may leave skin feeling oily and clogged during the warmer months. In the spring, I recommend switching to a light, oil-free moisturizer and using a cleanser and scrub to help remove dead skin cells and keep pores clear. I personally like the new St. Ives Naturally Clear Green Tea Cleanser and Scrub (image above), which contain a safe concentration of Salicylic Acid to effectively fight blemishes and reduce redness, while 100% natural Green Tea soothes skin.
Any women have to deal with unsightly acne flare-ups throughout the year. While clogged pores may be one of the most common symptoms of this skincare concern, redness and irritation can be just as much a source of distress. Unfortunately, many over-the-counter treatments can be too harsh for your inflamed, acne-prone skin. To the rescue is NEW St. Ives Naturally Clear Green Tea, a line of skin care solutions that gently fights blemishes and reduces redness, while also containing 100% natural green tea which helps to soothe and calm skin. Formulated with Salicylic Acid and 100% natural green tea, this new two-step regimen offers an effective, yet gentle, acne solution.
St. Ives Naturally Clear Green Tea Cleanser ($5.69 for 6.75 fl oz. pump) is a refreshing cleanser that is made with 2% Salicylic Acid and 100% natural green tea, which help to clear blemishes and calm redness associated with acne.
With the most romantic day of the year approaching, Valentine's Day that is, it's time to prepare your skin and get it smooth and silky to-the-touch by treating it to some natural love! Thanks to St. Ives Consulting Dermatologist's Dr. Marsha Gordon skincare tips and the Whipped Silk line from St. Ives, you might have a chance to get the skin you want!
"Incorporating products with natural emollients into your daily skin care regimen is an easy and effective way to promote healthy, radiant, kiss-worthy skin," says St. Ives Consulting Dermatologist Dr. Marsha Gordon.
Dr. Gordon's at-home skincare tips:
1. Gently cleanse skin in-shower with a hydrating body wash, like St. Ives Luxurious Whipped Silk Body Wash ($3.99 for 18 fl oz. bottle). With a lavish lather and natural moisturizing ingredients, this rich body wash leaves skin feeling silky smooth.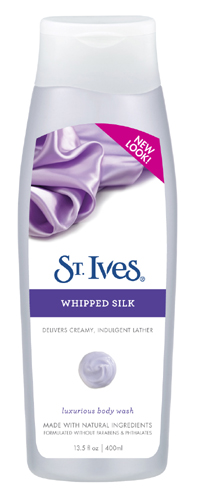 This season, give your loved ones the gift of soft, moisturized skin (Marta is all about it:) with St. Ives.
St. Ives Moisturizing Oatmeal & Shea Body Wash offers superb non-drying cleansing for visibly healthy skin. By incorporating two of nature's BEST ingredients, this body wash wraps skin in natural Oatmeal and Shea Butter extracts for the ultimate skin nourishment. ($2.99 for 13.5 fl. oz. bottle)
St. Ives Unveils Enhanced Formulations and New Look. Skin care company updates product line with natural ingredients sourced from nature.
St. Ives is furthering its commitment to delivering powerful skin care solutions from nature by introducing a reformulated product line. The newly-enhanced products contain natural exfoliants, extracts and moisturizers, and the packaging uses post recycled materials whenever possible.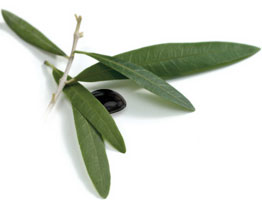 "St. Ives recognized that today's beauty consumers increasingly seek products that harness the best of nature's energy and vibrancy," said Carl Gerlach, Marketing Director for St. Ives. "Our new formulations deliver the nature-inspired beauty benefits that our customers seek, without sacrificing efficacy or aesthetics."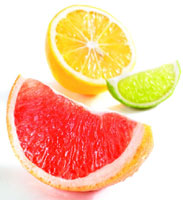 St. Ives Cellulite SKincare collection is here just in time for the summer! Bathing suit season is right around the corner, and you've been hitting the gym for months to get summer-ready. However, even with your fabulously-fit legs, those bumps and dimples remain.
Fortunately, St. Ives offers an affordable, two-step solution to help you ditch your sarong and walk down the sand with confidence. This complete anti-cellulite regimen – St. Ives Cellulite Shield Gel Crème and St. Ives Cellulite Shield Advanced Body Moisturizer – is formulated with an exclusive MicroSmooth Complex and clinically proven to reduce the appearance of cellulite in just two weeks!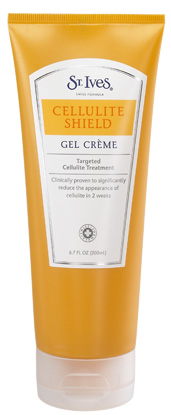 Watch Marta's video blog for today talking about her favorite St. Ives Scrubs.

Marta's video blog is featured on www.misslush.com
Products mentioned in Marta's video blog:
St. Ives Apricot Scrub
St. Ives Elements Olive Scrub
St. Ives Elements Warming Scrub
St. Ives Elements Microdermabrasion Scrub
NEW St. Ives Elements Mineral Moisturizer! AVAILABLE NOW!
NEW St. Ives Elements Mineral Moisturizer: Formulated with an essential mineral blend of iron, potassium and calcium, the St. Ives Elements Mineral Moisturizer is the newest addition to the St. Ives Elements line and the first moisturizer to complement the existing Elements scrubs and cleansers. Designed to hydrate skin, the Elements Mineral Moisturizer also protects against UVA/UVB sun damage and provides SPF 15 sun protection. This lightweight formula rejuvenates and protects skin while making it feel soft and smooth.

· The Mineral Complex is a blend of minerals which includes Ferric Citrate, Copper Gluconate, Calcium Chloride and Potassium Sorbate.