All Posts Tagged With: "Caudalie"
One of the things I love most is when my two worlds, or businesses, Beauty & Fashion Publishing and Real Estate collide in a a beauty event locally here in gorgeous Scottsdale, Arizona. On Thursday, January 12th, 2012, I was at an event held at the stunning W Hotel on Camelback Rd meeting the founders of rising French skincare brand Caudalie. Mathilde and Bertrand Thomas founded the brand based on a bi product of her parents Bordeaux vineyard, the humble grape seed.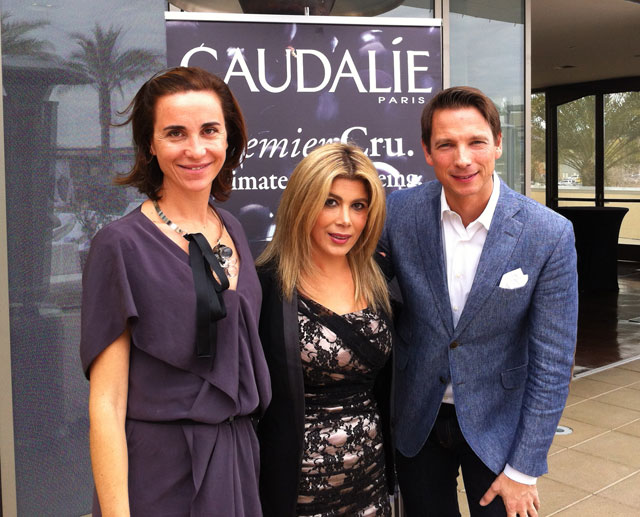 Marta Walsh Meets The Founders of Caudalie Mathilde and Bertrand Thomas In Scottsdale
Packed with polyphenols and anti-oxidants grape seeds can help the skin with anti-aging. Caudalie in addition to having the skincare products has some o the worlds finest spa's. With a spa in the Plaza hotel in NYC. I told the owners they should definitely bring one to Scottsdale, which is a spa town without rival. Read Full Story In: www.martawalsh.com
Marta Walsh Paradise Valley & Scottsdale REALTOR
Hello loves:) The fabulous Caudalie team is going to be out in Scottsdale AZ, Marta Walsh's hometown yours truly, next week on Thursday January 12th, 2012, 12:00 PM-1:30 PM, at the W Hotel Scottsdale located at 7277 at E Camelback RD, and you are invited!  To RSVP email mmartinet@caudalie-usa.com.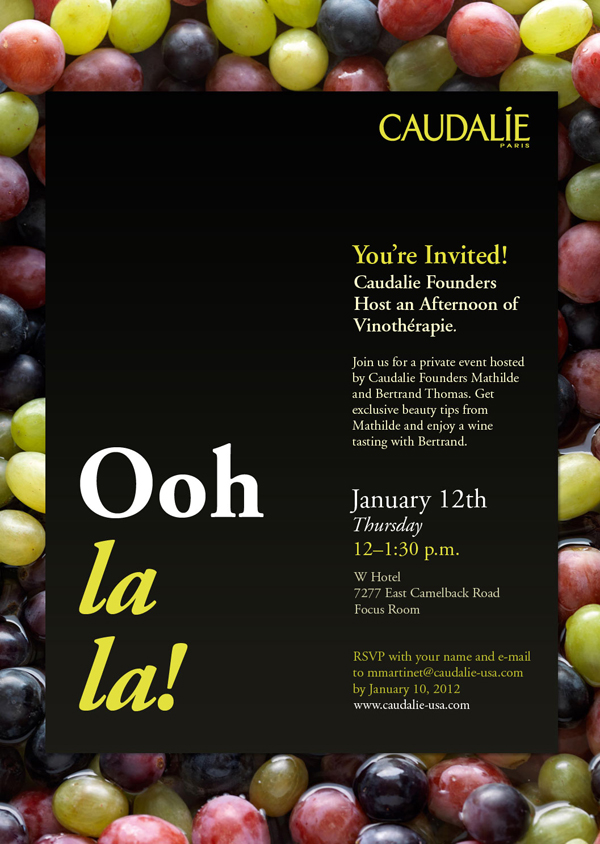 GIVEAWAY
Caudalie Founders Mathilde and Bertrand Thomas will also be hosting an exclusive wine & beauty event, featuring a tasting of wines from the Caudalie vineyard in Bordeaux and French Beauty Secrets from Mathilde. GIVEAWAY: To celebrate this event in Scottsdale I'm giving away to 1 lucky winner two of Caudlie's most-popular products: Caudalie Beauty Elixir 100 ml bottle and Caudalie Vinoperfect Day Perfecting Fluid with SPF 15 both suitable for all skin types. WATCH my vlog here:
How to enter to win Caudalie giveaway
Simply watch my video and comment below what was my Caudalie giveaway code is..and why you are excited to try these products. GOOD LUCK!
Mathilde Thomas Founder of Caudalie Interviews With Marta Walsh
Great skincare. My latest favortie are by Caudalie. L to R: Caudalie Beauty Elixir which is a cooling, soothing and invigorating face mist I use right after shower or any time I need to awaken my skin (i.e. travel). Caudalie Premier Cru The Eye Cream is light and fast absorbing. Caudalie Day Perfecting Fluid SPF15 is the perfect summer face moisturizer because it is light yet very moisturizing, feels like a nice serum.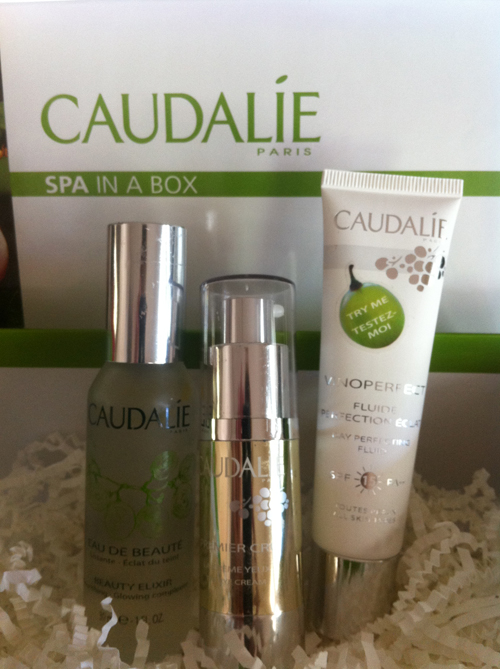 Mathilde Thomas Caudalie Founder on Premier Cru the eye cream: "I try new formulas every week and have been known to take up to seven yeas creating a new product! Premier Cru-the eye cream is one of the projects I'm most proud of. I love the formula, scent and most importantly the blend of long-term benefits blended with instant quick fix effect. Having recently move to the US, I know American women want instant results-and I'm here to give it to them."
I'm super excited to share with you my interview with Mathilde Thomas Founder of Caudalie. To be honest I've been trying to interview her for a long time now. I am always inspired and intrigued by people such as Mathilde and Bertrand Thomas who together created a brilliant brand and the creation happened organically like it was always meant to be. Real people creating real genuine products. Not a hype, just good products.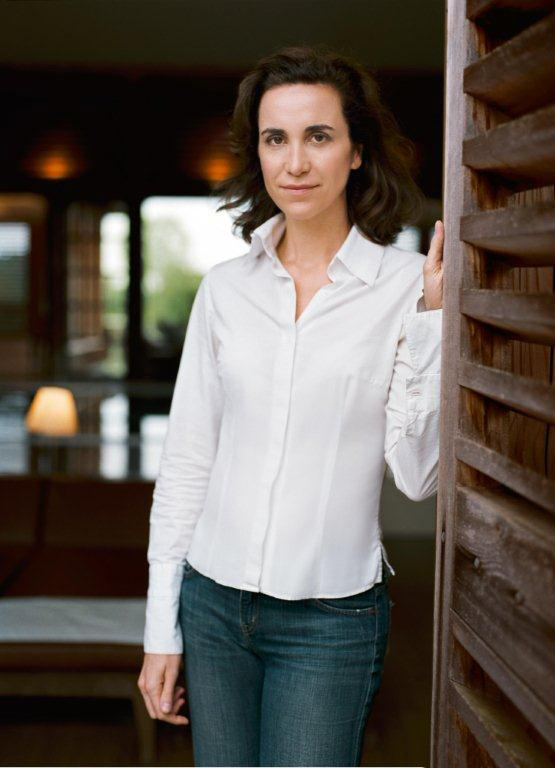 Mathilde Thomas Founder of Caudalie
It all started during the 1993 wine harvest at the Château Smith Haut Lafitte Estate, when college sweethearts Mathilde and Bertrand Thomas (who were hosting the grape harvest at Mathilde's family vineyard) had a chance encounter with a prominent scientist from the Bordeaux University of Pharmacy. When the professor noticed the young couple throwing out vats of grape seeds, he reacted as if they where throwing away pots of gold. Since its birth in 1995 Caudalie has revolutionizing the world of natural skincare. The Caudalie spas, such as: CAUDALIE VINOTHÉRAPIE SPA AT THE PLAZA, then followed. Here's a sneak peek to the real story in my interview with the genius mind behind the brand, Mathilde.
Marta Walsh: Where do you call home?
Mathilde Thomas: My heart is in Paris and that's where I will retire, but right now I'm a New Yorker! I love it here and am so happy to have the chance to be able to explore this amazing city as a local.
Make a spa day at your home with Caudalie Vinoperfect Radiance Revealing Mask & Caudalie Crushed Cabernet Scrub!
Caudalie Vinoperfect Radiance Revealing Mask is a gentle, exfoliating mask. It is very gentle light cream that you smooth on your face with an attached brush, similar to a brush used at Caudalie's Vinotherapie Spas, and you don't get any bacteria in. Make sure to rinse brush after use, and dry before closing the tube. 10 minutes later and your skin is exfoliated, renewed and you feel very relaxed.
Talking Makeup likes deals and sales, this is why we want to let you know about Caudalie's discount!
20% OFF all Caudalie products from Friday, March 27th-Tuesday, March 31st, 2009.
Just use code VINESALE at checkout.
Happy shopping!