I'm super excited to share with you my interview with Mathilde Thomas Founder of Caudalie. To be honest I've been trying to interview her for a long time now. I am always inspired and intrigued by people such as Mathilde and Bertrand Thomas who together created a brilliant brand and the creation happened organically like it was always meant to be. Real people creating real genuine products. Not a hype, just good products.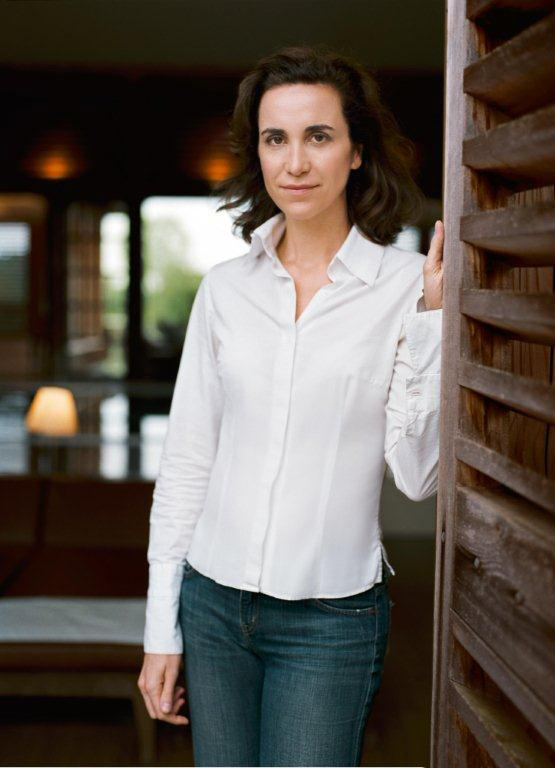 Mathilde Thomas Founder of Caudalie
It all started during the 1993 wine harvest at the Château Smith Haut Lafitte Estate, when college sweethearts Mathilde and Bertrand Thomas (who were hosting the grape harvest at Mathilde's family vineyard) had a chance encounter with a prominent scientist from the Bordeaux University of Pharmacy. When the professor noticed the young couple throwing out vats of grape seeds, he reacted as if they where throwing away pots of gold. Since its birth in 1995 Caudalie has revolutionizing the world of natural skincare. The Caudalie spas, such as: CAUDALIE VINOTHÉRAPIE SPA AT THE PLAZA, then followed. Here's a sneak peek to the real story in my interview with the genius mind behind the brand, Mathilde.
Marta Walsh: Where do you call home?
Mathilde Thomas: My heart is in Paris and that's where I will retire, but right now I'm a New Yorker! I love it here and am so happy to have the chance to be able to explore this amazing city as a local.
MW:  "When Bertrand met Mathilde". When and how did you meet? How do you make the partnership work?
MT: We met in 1990 when we were in school together. I would arrive on my bicycle and he would roar past me on his motorbike. Then one day he pulled up next to me and we started talking. He offered to tutor me in math…and the rest is history.
MW: How was the concept for creating your own skincare brand and spas come about?
MT: It's true that it can be complicated to work together, to have three kids together, to live together – but it's also a huge strength for us. In my opinion, the secret is that we handle separate parts of the business. I'm in charge of the product development, the research and the marketing and communications, while Bertrand is in charge of making it all happen – the finance, the operations. In our case one plus one does not equal two, it equals much, much more.
MW: How do you go about starting your own beauty brand. What were some fun moments and challenges?
MT: It's challenging to start your own business, no matter what field you're in. That said, we've had – and continue to have – countless memorable, fun moments. For example, when we had first launched the brand in 1995, I received a called from Carla Bruni, wife of the President of France, to tell me personally that she loved my products – that was a pretty great moment! We also had the President of Spain attend the opening of our Marqués de Riscal Spa and the entire country was watching the event on TV – that was incredible another incredible experience. As for challenges, I think we wanted to grow too big too fast. We've now found our stride, but it was a good lesson.
MW: What advice can you give to anyone interested in starting their own cosmetics company?
MT: Make sure you have innovation and a stand out product. There are so many products on the market these days and consumers have become experts at identifying which ones are unique and special. It's important to make sure you have something great before you put it on the market. After that, it's about being driven and making sure you're ready to put in the work.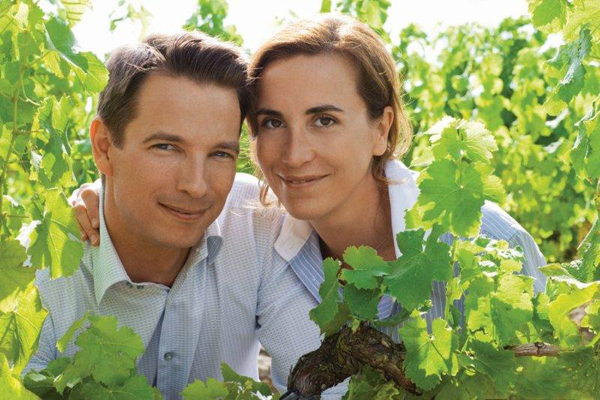 Mathilde and Bertrand Thomas
MW: Which products from Caudalie you just can't live without?
MT: I always have a bottle of Premier Cru – the Cream with me wherever I go because it has everything you need in it: Polyphenols to fight signs of aging, Viniferine to brighten the complexion and Resveratrol to firm. It does it all!


Bottle of Caudalie Premier Cru
MW: What's new with Caudalie these days?
MT: I've been working very closely with Dr. Vercauteren and we're incorporating some of his latest research into one of our lines, as well as developing a new star product for the summer. We'll be previewing it on our Facebook page (Caudalie USA) so stay tuned!
MW: What does beauty mean to you?
MT: For me, it's about living a well-balanced and healthy life. Those are the key ingredients to beauty.
MW: First movie you ever watched on a date together?
MT: Cyrano de Bergerac and Nikita were two of the first films we saw together – though honestly I don't remember which one was first!
MW: What and who inspires you?
MT: My environment inspires me – my family's vineyard in Bordeaux, nature, the beautiful scent of the cypress inside the vine, the tea that we drink at the end of the day at the vineyard, Dr. Vercauteren and his research. Having recently moved to the NY, the city is a huge source of inspiration for me right now. I love speaking with clients at our Vinotherapie Spa at the Plaza and meeting with many of the doctors here that are using incredible technology to reduce wrinkles. I take inspiration and learnings from my various surroundings and incorporate them in to the Caudalie brand.
MW: One or two things some people may not know about Bertrand and same question to Mathilde?
MT: Most people don't know that both Bertrand and I are crazy about windsurfing. All the vacations we take are planned around skiing in the winter and windsurfing in the summer.
MW: What's next for Bertrand and Mathilde?
MT: Making it happen in the US!
***********
I would like to thank Mathilde Thomas Founder of Caudalie for this very inspirational interview.