Great skincare. My latest favortie are by Caudalie. L to R: Caudalie Beauty Elixir which is a cooling, soothing and invigorating face mist I use right after shower or any time I need to awaken my skin (i.e. travel). Caudalie Premier Cru The Eye Cream is light and fast absorbing. Caudalie Day Perfecting Fluid SPF15 is the perfect summer face moisturizer because it is light yet very moisturizing, feels like a nice serum.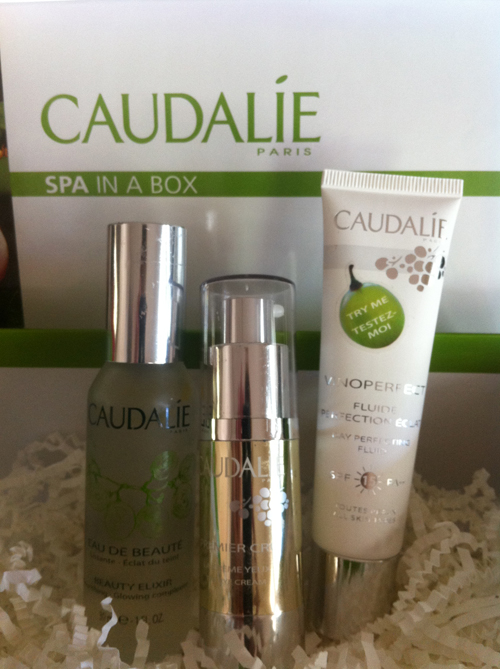 Mathilde Thomas Caudalie Founder on Premier Cru the eye cream: "I try new formulas every week and have been known to take up to seven yeas creating a new product! Premier Cru-the eye cream is one of the projects I'm most proud of. I love the formula, scent and most importantly the blend of long-term benefits blended with instant quick fix effect. Having recently move to the US, I know American women want instant results-and I'm here to give it to them."
Did you know that Caudalie has a new website (scheduled to go live early August) in the US www.caudalie-usa.com-The new blog features insider scoop, expert advice and inspirational observations. You get to choose three deluxe samples with every order. Free ground shipping on orders over $50.
To celebrate the launch Caudalie is offering a discount code for you my lovely reader! You will receive 15% off through 8/15/2011 using promo code NEWSITE.