All Posts Tagged With: "Hand Lotions"
Bath & Body Works Anti-Bacterial Kitchen Collection is a collection of hand soaps, hand sanitizers and hand lotions specially designed for use in the kitchen. They are designed to give you an anti-bacterial protection with odor-eliminating technology and skin-smoothing benefits infused with fresh fragrance.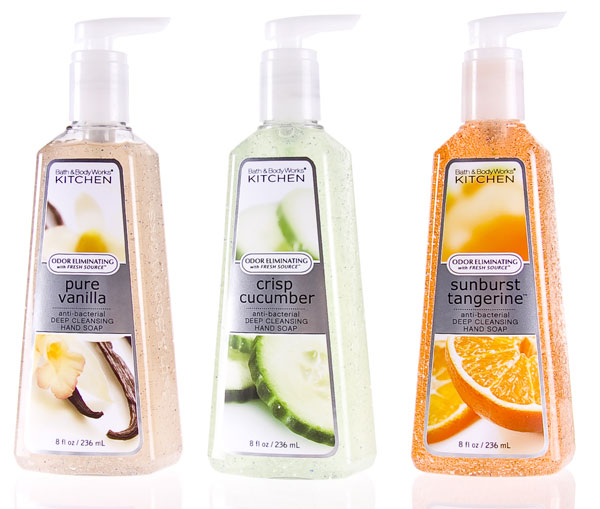 A breeding ground for bacteria and unpleasant odors, the kitchen is a place where clean hands are a must. That is why leading anti-bacterial retailer Bath and Body Works developed cleansing anti-bacterial products that not only kill germs, but also eliminate cooking smells that linger on hands. The Anti-Bacterial Kitchen Collection is formulated with Fresh Source odor eliminating technology, that goes beyond cleansing and germ-fighting to actually rid hands of unsavory odors like garlic and onion – all the while infusing hands with fresh clean fragrances such as crisp citrus, lush fruit and fresh-cut herbs.
Caswell-Massey is introducing an ALL NATURAL collection of Hand Lotions and Hand Wash Gels. This is the first time this LUXURY brand has launched a line of ALL NATURAL products. The elegant new pieces will debut at the opening of Caswell-Massey's boutique at Limelight Marketplace (47 W. 20th Street) on May 7th, 2010.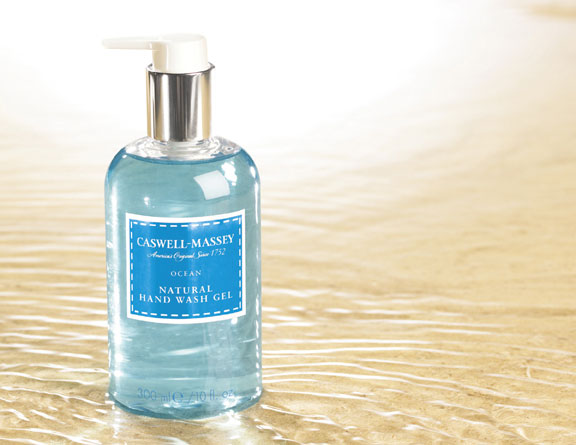 The pieces are also for sale at Bergdorf Goodman and Gracious Home, NYC; Caswell-Massey, West Palm Beach, FL and Charlotte, NC; Los Angeles (Studio Beauty Mix); and Charlottesville, VA (Londons Bathecary).
A Cleaner and Greener Lifestyle… It's in Your Hands. Introducing Nicky Kinnaird's new concept for hands.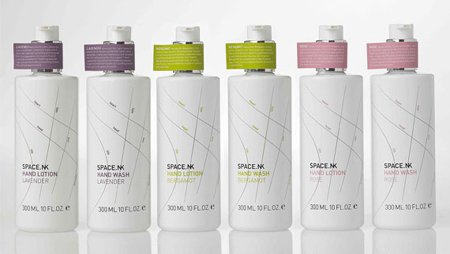 Space NK founder Nicky Kinnaird has pioneered a revolutionary range for hands under her own Space NK label that are gentle on your hands and kind to the planet. Simply called Space NK Hands, the range is more than 95% natural and comprises of Hand Washes and Hand Lotions fragranced with three organic essential oil blends.
The mild, gentle, clean formulas are made with naturally derived ingredients and are completely free from parabens, sulfates, glycols, mineral oils, petrolatum, PEG, DEA, TEA, synthetic colours, silicones, Phthalates and synthetic fragrance.
Harsh chemicals have been replaced with the finest natural ingredients to cleanse, moisturise and to leave skin feeling silky smooth.