All Posts Tagged With: "Nicky Kinnaird"
Wild Garden NEW Space NK Candle Collection: Indulge your senses with Nicky Kinnaird's new assortment of exclusive signature scents inspired by the ardent aromas of a wild garden. Each NK Candle is hand poured and blended with essential oils and the highest quality wax.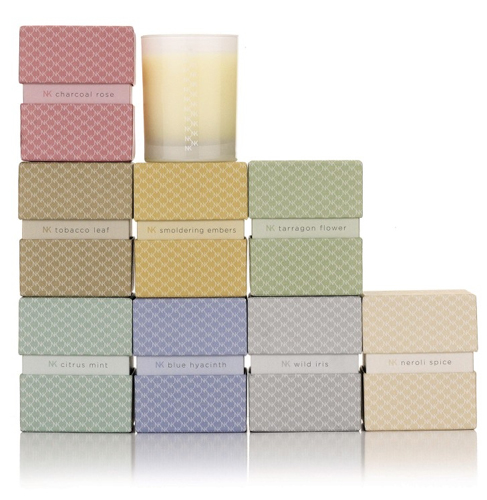 Blue Hyacinth
The essence of freshly cut blue hyacinth is blended with paperwhite narcissus, creamy gardenia and cashmere wood
Founder of beauty retail mecca, Space NK, Belfast-born Nicky Kinnaird will be awarded with an honorary MBE on 19th March 2009 (today:), testimony to her success as one of the leading entrepreneurs and businesswomen in the UK beauty industry.  

Nicky Kinnaird.
Founded in 1993, Space NK is renowned as one of the world's most innovative sources for beauty products, Nicky Kinnaird a visionary entrepreneur who has single-handedly changed the way we shop and appreciate beauty. 
A Cleaner and Greener Lifestyle… It's in Your Hands. Introducing Nicky Kinnaird's new concept for hands.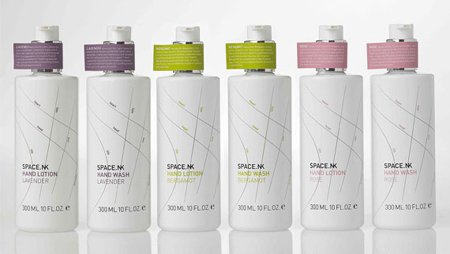 Space NK founder Nicky Kinnaird has pioneered a revolutionary range for hands under her own Space NK label that are gentle on your hands and kind to the planet. Simply called Space NK Hands, the range is more than 95% natural and comprises of Hand Washes and Hand Lotions fragranced with three organic essential oil blends.
The mild, gentle, clean formulas are made with naturally derived ingredients and are completely free from parabens, sulfates, glycols, mineral oils, petrolatum, PEG, DEA, TEA, synthetic colours, silicones, Phthalates and synthetic fragrance.
Harsh chemicals have been replaced with the finest natural ingredients to cleanse, moisturise and to leave skin feeling silky smooth.
Inspired by some of the most unforgettable travel destinations, Nicky Kinnaird introduces four new Space NK fine fragrances for Autumn/Winter '08. To celebrate the festive season, these new fine fragrances will be offered in a beautiful selection of gifts.
"Fragrance is one of life's great pleasures. Personal fragrance and passion are all irrevocably intertwined – the ultimate sensory experience is also a highly sensual one." Nicky Kinnaird.
The Fine Fragrances: Each fragrance explores the connection between scent and memory, combined with the spirit of travel and discovery.
Tuberoli
Reminiscent of a romantic weekend in Rome, Tuberoli evokes a sense of indulgent femininity and intrigue. A flirtatious, white floral blend of tuberose, neroli and ylang ylang envelop a sensuous base of blackcurrant leaves and luscious peach.
Champaca
Inspired by the breathtaking majesty and exoticism of Rajasthan, Champaca is deliciously earthy and sensual. This beguiling blend of the revered champaca flower and aromatic vetivert is spiced with cedar wood, rich amber crystals and black musk.