All Posts Tagged With: "Tea"
Kiehl's introduces Imperial Body Balm: Featuring a new Kiehl's ingredient, Sea Buckthorn Berry Oil, known for its skin regenerative capabilities, Imperial Body Balm is now Kiehl's richest all-over body moisturizer, and was inspired by Russian honey-based remedies. Deeply hydrating Cocoa and Shea butters nourish while Honey and Fruit Glycolic Acids accelerate surface skin cell turnover in a formula that immediately delivers a renewed smoothness and youthful radiance to extra-dry, dull skin. A warm, sweet and spicy fragrance adds to the luxurious experience.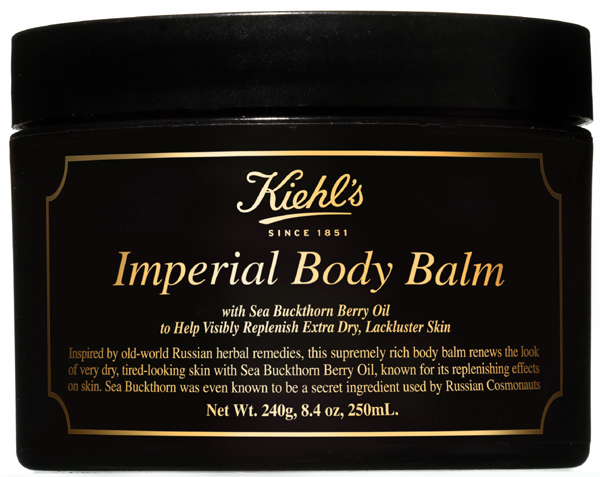 Also, for a unique companion to this new body treatment, Kiehl's is introducing this balm with a fragrant Kusmi Tea, featuring Sea Buckthorn Berries, developed especially for Kiehl's, which will be available exclusively in Kiehl's free-standing stores and Kiehls.com.
Suggested Retail Price: 8.0 oz. – 200 ml / $42.00 On-Counter: September, 2009, Kiehl's and www.kiehls.com . Kiehl's is also available in Nordstrom & nordstrom.com