All Posts Tagged With: "Argan Oil"
Is there anything better than a fresh start? Whether you want to prevent hair loss, treat dandruff, soften up your dried, brittle mane, or make your luscious locks grow, artnaturals has you covered! Forget a good hair day, make 2017 your best hair year yet with artnaturals. Product line includes the following:
artnaturals Argan Oil Shampoo Hair Growth Therapy
Repunzel, Repunzel, let down your hair. Infused with Aloe Vera, White Willow Bark, Burdock Root, Rosemary and Thyme, this Shampoo stimulates cell renewal and healthy growth for locks that are luscious and strong enough for a prince to climb. Price: $26.00 (16oz)
Loving the NEW Garnier Fructis Straightening Balm With Argan Oil from the sleek & shine blow dry perfector product line. The magic ingredient is Argan Oil which the new buzz word in haircare. Morrocanoil haircare line is when I first discovered Argan Oil in haircare. Looks like it's the new trend. Why I love this product by Garnier is that it really keeps my hair straight and frizz free long after I first blow dried it. Remember a little bit goes a long way.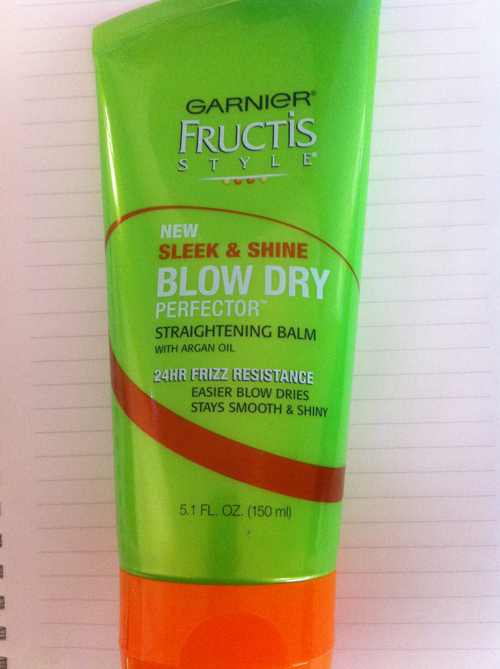 Hairstyling Products for Frizzy Hair: Argan Oil, The Magic Ingredient. My latest discovery: RUSK deep shine oil. By RUSK: WHAT IS IT? Deepshine Oil is a marine mineral-enriched argan oil treatment that smoothes the cuticle, eliminates frizz, and improves elasticity and hydration, leaving hair soft, silky and manageable. We love.
New York Fashion Week. Herve Leger by Max Azria Fall Winter 2010 Collection. Hair by Bob Recine for Moroccanoil.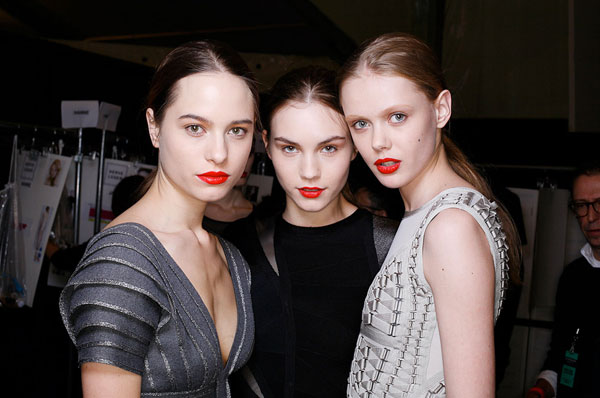 For Fall/Winter 2010, Hervé Léger by Max Azria fuses its iconic signature and couture techniques with the speed of street athleticism. An achromatic palette is energized by flashes of neon brights, blurring the lines between sophistication and urban edge. Cross-laced panels, textured prints and enameled surfaces highlight the aerodynamic shape of the female form. Her second-skin armor gives her the confidence to stand tall in the face of the future. BTW The Herve Leger dresses are SO Marta:)
Charlize Theron Oscars 2010: The Hairstyle
Charlize Theron's Oscar hair looked extraordinary this year. Inspired by the pale classic shape of her gown, her longtime hairstylist, Enzo Angileri, created a style that emphasized delicate, enduring beauty.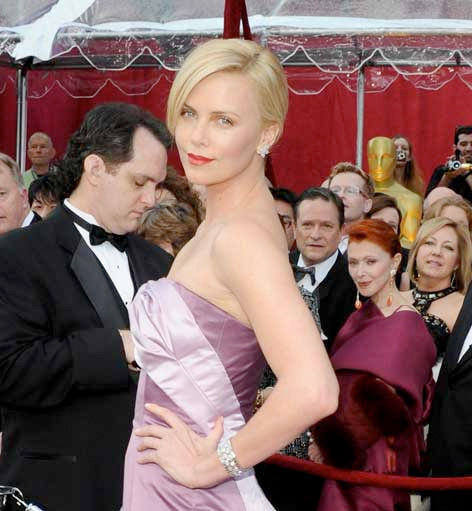 How to get Charlize Theron's Oscars 2010 hairdo by celebrity hairstylist Enzo Angileri:
"To create this look I needed a very smooth texture and lots of natural-looking shine," explained Angileri. He used new argan oil-infused Moroccanoil Light, made especially for fine and light colored hair, on wet strands before blow-drying to ensure the hair itself looked perfected. "After that about 50% of my work was done," he said, "and I had a texture that was workable, healthy-looking and naturally beautiful."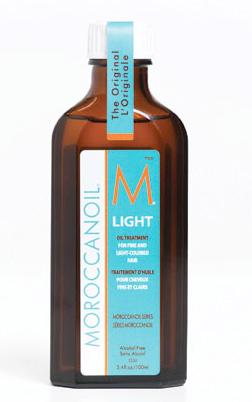 New from Josie Maran Cosmetics: Josie Maran's New Argan Product Launches on Sephora.com.
The Argan Oil Revolution continues!! Josie's latest launch: Argan Moisturizing Stick has debuted yesterday and is now exclusively available at Sephora.com ($22.00).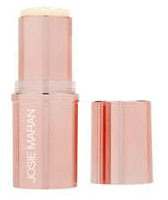 Josie's best-selling Argan Oil now comes in a stick form. This multi-purpose balm offers all the benefits of the nourishing oil, which includes anti-aging ingredients rich in fatty acids and vitamin E. A head-to-toe spot treatment for dry areas in need of moisture, this soothing balm conditions and repairs skin as it hydrates. Use it to moisturize chapped lips, soothe dry skin, tame fly aways, alleviate itching and stinging from insect bites, moisturize dry cuticles, relieve chafing skin, soothe stretch marks, calm sunburn, soothe waxed skin, and much, much more.
Moroccanoil Treatment Wins Stylist Choice Awards
The vote is in– and Moroccanoil has won!
Stylists from across North America have made their voices heard – and voted Moroccanoil Treatment the winner of 2009 Stylist Choice Awards in two leading categories: "Favorite
Prestige Styling Product," as well as "Favorite Product You Can't Live Without."