All Posts Tagged With: "Beauty Tips"
Stepping up your hair, skin and makeup game may help get you that promotion you've been itching for
This is a TotalBeauty.com Beauty tips article
Turns out that revamping your beauty look might be as important as brushing up on your presentation skills. Find out why.
With Spring ending and Summer fast approaching, here are few quick seasonal makeup tips from What Not to Wear's resident beauty guru, Carmindy.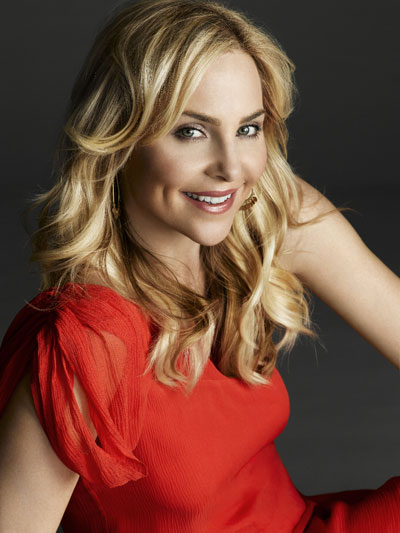 Take your beauty cues from the ultimate authority: Mother Nature. She changes things up; so should you! Play with floral shades like roses and pinks; put away dark shades like wines and burgundies. Sweep a little shimmery golden bronze over self-tanned skin to accentuate your glow. Pink lips look great on self-tanned faces. This combo also makes your teeth appear whiter. A bright coral lipstick topped with a sheer, shimmery bronze gloss perks up your entire face, no matter what your skin tone. For a relaxed and pretty daytime look, add a subtle wash of eyelid color (I like blue or green) and a dab of lip balm.
– Crazy Busy Beautiful
Talking Makeup is excited to share with you holiday beauty tips from Project Runway star and L'Oréal Paris Consulting Makeup Artist, Collier Strong.
Dramatic, full lashes— Introducing Telescopic Explosion Mascara by L'Oreal Paris, a new mascara with a breakthrough spherical brush offering 360-degree coverage from any (and EVERY) angle. This innovative mascara is designed to reach even the smallest lashes to separate every little lash from root to tip for explosive definition.
Expert Tip: "Layer multiple coats and take advantage of how this brush gets every little lash—especially the corners!" –Collier Strong

Sophisticated red lips—Nothing says instant glamour for the holidays like red lips. Try Colour Riche Anti-Aging Serum Lipcolour in Real Red by L'Oreal Paris.
Expert Tip: "Select a shade that compliments your skin tone based on the undertone of the lipstick itself. Those with fair skin should try reds that have a blue undertone; olive or dark skin should opt for orange undertones." –Collier Strong
Designer Rachel Roy has built a following for not only her beautiful designer and diffusion collections (Rachel | Rachel Roy is available in Macy's stores across the U.S. and on RachelRoy.com) but also her amazing personal style and beauty. Talking Makeup has the scoop on how Rachel expresses her Indian ancestry through her makeup, and as well as her personal tricks to looking bright, fresh and flawless.
BTW- I loved watching Rachel Roy in one of the episodes of MTV's The City. Are you also a fan?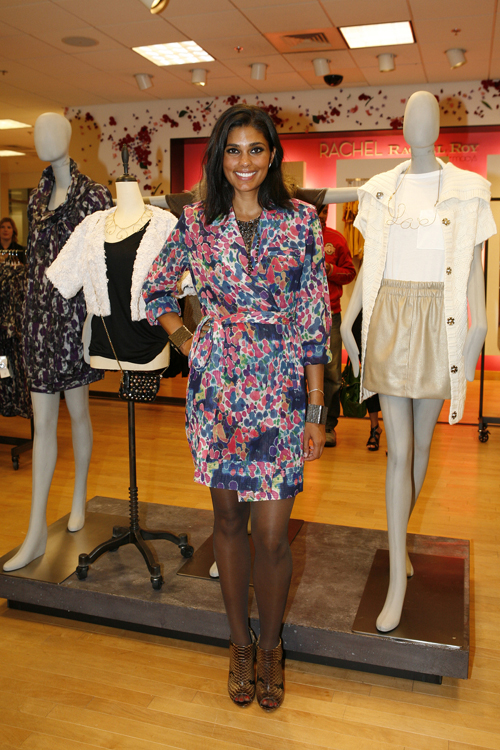 Q. Have you picked up any great beauty tips or tricks that you can share?
RR: I feel a great mascara can open the eye and instantly make you look as though you've have a good night's sleep, even when that is not the case. I use 2-3 coats of Lancome's Fatale on the top, bottom, and also on the back of the top lashes.
Watch my interview with Fashion Expert Hitha Prabhakar about the latest trends in winter beauty.
Get inexpensive tips to help update your appearance. Take Good Care of You: The latest face, body and hair care tips and trends. Winter Make-up: Quick and easy ways to make you look beautiful. Winter shaving. Acne and under eye dark circles during winter time, and dull dry hair. Winter Fashion Trends: What's hot and what's not hot this season—from clothes to accessories
Hitha Prabhakar is national celebrity beauty/fashion expert, a contributing fashion editor and retail industry expert. As the former style writer for Forbes magazine and Forbes.com, Hitha covered the luxury industry as well as men's fashion.
Summer is a beautiful time of the year: it's nice and hot outside, we swim in the ocean or the pool, we get great skin and beachy waves thanks to sea water, get sun-kissed, and eat delicious and succulent fruits. Sometimes summer is SO good we don't want it to go away.
Here are some beauty tip to stretch your summer just a little longer into fall…
Take a nice bath with Philosophy Raspberry Sorbet shower gel & Bubble bath to remind you of succulent summer fruits and ice cream. $16 at www.sephora.com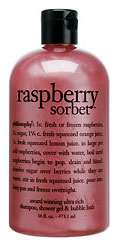 A nice sea salt body scrub such as Origins Incredible Spreadable Scrub Sea Salt Body Smoother will help satisfy your craving for sea water and ocean, $26. Available at www.beauty.com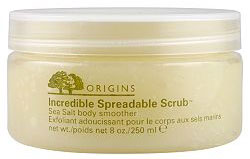 You've spent hours on the beach or by the pool. You squeezed fresh lemon on your hair in your garden. Or you've spent some decent cash on your blond highlights. Whichever way you've achieved beautiful blonde highlights, you can stretch their life with Redken Blonde Glam Shampoo & Conditioner, and Blonde Glam Color Enhancer Rich Vanilla or Perfect Platinum. Available at redken.com for salons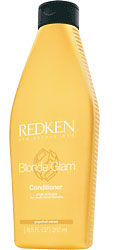 Top 10 Makeup Felonies

| | |
| --- | --- |
| | No one is innocent, not even Paris Hilton. Celebrity makeup artist Fiona Stiles tells which beauty crimes to avoid |

Before you make up your next face, there are 10 crucial no-nos you need to know. (Chances are you're guilty of at least one of them.) To ensure that your best efforts aren't wasted, we asked celebrity makeup artist Fiona Stiles to explain why these common mistakes really are that bad … as if fear of looking like one of these celebrity offenders isn't enough …More