All Posts Tagged With: "skin tone"
All Ages, All Races, All Sexes is our credo. Now MAC takes the "One World" idea further than ever, with a multi-culti colour story, intent on a universal focus – spectacularly shaded and shaped brows for all, because beautiful people come in colours! Miraculously matched to the individual, Impeccable Brow Pencil is the ultimate artist's tool to fill, lengthen and shape, with a firm tip that sharpens application for high-performance precision. Penultimate Brow Marker, in one shade suits all, is a liquefied glide adept at the all-important arch. But that's not all: Lipstick, Lipglass, Eye Shadow and Nail Lacquer shade extensions speak your language, a match for every international skin tone.
Available January 7, 2010 through March 2010 at all MAC locations.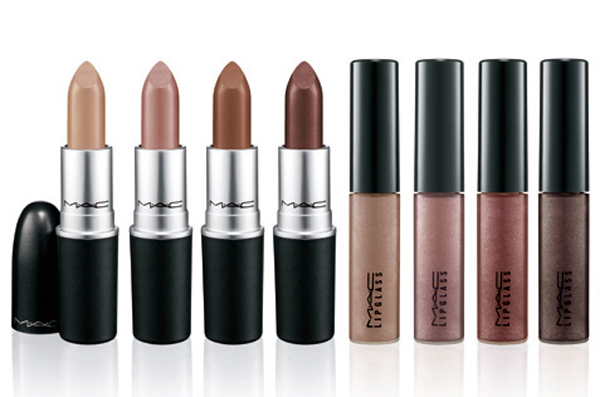 LIPSTICK
Equality Light dirty mauve with traveling pearl (Lustre)
Myself Creamy pale yellow beige (Lustre)
Empowered Creamy mid-tone neutral brown (Satin)
5N Plumy sheer brown (Lustre)
Suggested Retail Price $14.00 U.S./$16.50 CDN
LIPGLASS
Naked Frost Sheer taupe with silver pearl (Frost)
Glamour for All Sheer pale baby pink with pearl (Frost)
Liqueur Frosted mid-tone pink brown (Frost)
Spirit & Soul Frosted dark cool brown (Frost)
Suggested Retail Price $14.00 U.S./$16.50 CDN
Introducing MAC Post Holiday Collections 2010. Available Jan – Mar 2010.
MAC Post Holiday 2010 features nudes and warm, comfy colours in Warm & Cozy and All Ages, All Races, All Sexes and shimmery, icey winter shades in Love Lace. In the Studio debuts MAC Studio Fix Lash, a new mascara that features a synth-rubber moulded brush for ultimate definition, while MAC In Lillyland, a collaboration with Palm Beach's Lilly Pulitzer, brings out the South Florida sun with brilliant colors.
MAC WARM & COZY
A fireside fantasy far from the maddening crowd is undeniably appealing. Seek refuge in the warmth, the glow of skin rosy with Refined Golden Mineralize Skinfinish, Shadesticks in Cuddle, Nurture and Snuggle shades, cozy as a mug of cocoa on a bearskin rug. Care Blends Essential Oils in Sweet Orange + Lavender, or Grapefruit + Chamomile feels soothing and sultry when elements are harsh and extreme…add MAC signature innovation with Mineralize All-Over Moisture Lotion, a new permanent product, and see new radiance, revivified lustre, optimum health. Like going on retreat and communing with nature, it's an earthly way to bring back what the city takes away, and a sensual solution to make life simple, but luxurious. Winter beauty begins here.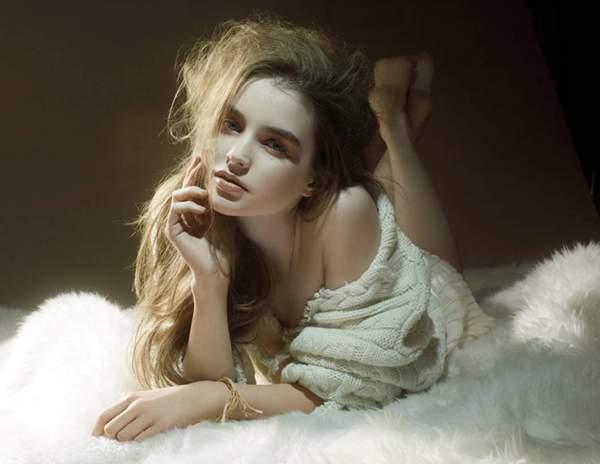 Available December 26, 2009 through February at all MAC locations.
Talking Makeup is excited to share with you holiday beauty tips from Project Runway star and L'Oréal Paris Consulting Makeup Artist, Collier Strong.
Dramatic, full lashes— Introducing Telescopic Explosion Mascara by L'Oreal Paris, a new mascara with a breakthrough spherical brush offering 360-degree coverage from any (and EVERY) angle. This innovative mascara is designed to reach even the smallest lashes to separate every little lash from root to tip for explosive definition.
Expert Tip: "Layer multiple coats and take advantage of how this brush gets every little lash—especially the corners!" –Collier Strong

Sophisticated red lips—Nothing says instant glamour for the holidays like red lips. Try Colour Riche Anti-Aging Serum Lipcolour in Real Red by L'Oreal Paris.
Expert Tip: "Select a shade that compliments your skin tone based on the undertone of the lipstick itself. Those with fair skin should try reds that have a blue undertone; olive or dark skin should opt for orange undertones." –Collier Strong
mark Spokeswoman, Lauren Conrad looked both beautiful and sophisticated in a retro, 1940's look at the Avon Hope Honors Gala. Lauren attended the star-studded benefit on behalf of m.powerment by mark, the philanthropic initiative dedicated to breaking the cycle of dating abuse and partner violence. Celebrity Makeup Artist Amy Nadine gave her secrets for creating the glammed up look, reminiscent of Lana Turner and Rita Hayworth.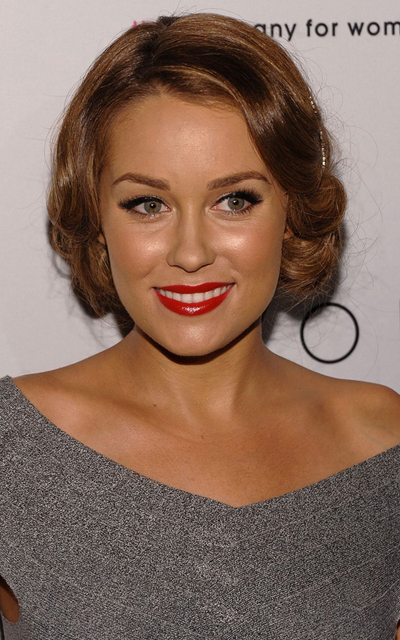 How to Get Lauren's Retro Look:
Face: "For a perfectly polished complexion, I evened out Lauren's skin tone with mark Powder Buff Natural Skin Foundation in Natural, for a super-velvety finish. To emphasize the delicate contours of her face, I applied mark Bronze Pro Bronzing Powder starting in the hollow of her cheeks, then directly under her cheekbones, up to her temples, across her hairline and under her jaw line. I then swirled mark Good Glowing Custom Pick Powder Blush in Star Glo on the apples of her cheeks for a subtle rosy glow."