All Posts Tagged With: "shaving"
Gillette Venus, a global leader in female shaving, and Olay, a global leader in skincare, are coming together to deliver a NEW Gillette Venus & Olay razor. Cuts time in the shower no shaving cream required. Works great on getting you smooth. Features Venus' five-blade technology.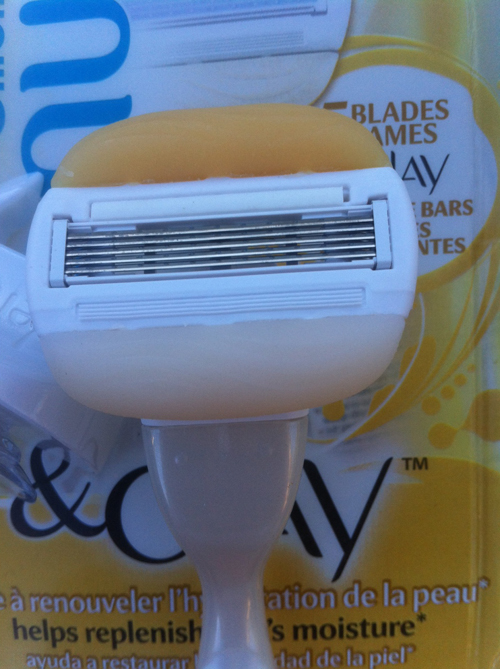 Introducing the NEW Venus & Olay razor
I'm very loyal to the Gillette brand. In fact when I took my Business Management class as a Business student in NYU STERN School of Business years ago I was fascinated with the Gillette story. Secretly, I wish I could invented anything as brilliant as a simple shaving razor (for real, wish I was Gillette). I've been giving the Gillette Venus ProSkin a go on and off for some quite some time now. I try it, I switch to others brands (and I'm not naming any names), then comeback, then switch again. Here's some focus group material my dear Gillette. This is what's going on…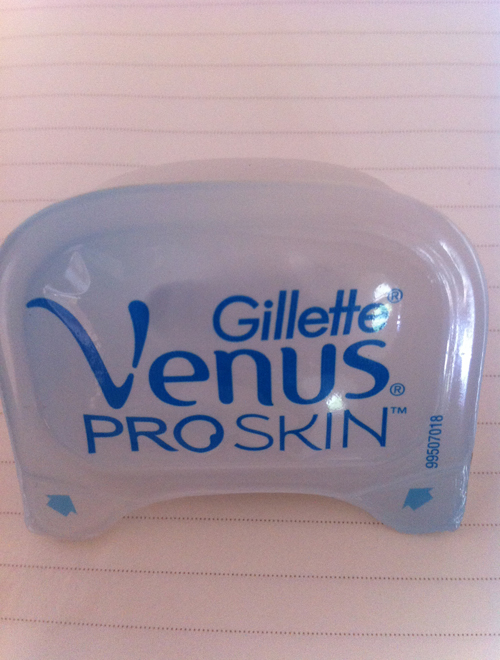 Gillette Venus ProSkin
Gillette Fusion ProGlide ($10.99 – $12.99) is Gillette's most advanced razor ever featuring thinner, finer blades and other unique technologies that reduce tug and pull to help men get a more comfortable shave. Getting Dad a great Father's Day gift can be tricky, but this year Gillette is making it easy with a brand new shaving innovation that will make your dads look great.
I'm all about smooth skin. This is why finding the right razor for shaving and getting that silky soft skin without any pain is so important to me. I've recently discovered Gillette Venus Breeze and I became a fan. One major plus about this razor is that it doesn't pull on my skin and it glides smoothly and effortlessly on my skin. It feels cushioned, if that makes sense. The Gillette Venus Breeze has a built in softening gel bars so it suggesting to skip the shaving cream, but because I'm so used to shaving cream I still use it with this razor. I know, it's tough to fight habits sometimes, LOL.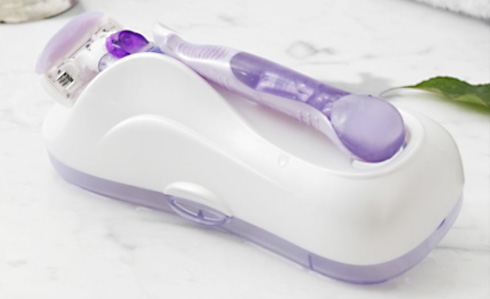 Gillette Venus Breeze the official description on www.gillettevenus.com : 2-in-1 Shave Gel Bars—Makes Shaving So Easy. Secret to a time-saving shave? Venus Breeze. Simply wet the razor for an amazingly smooth shave. Flexible Shave Gel Bars are built in, and contain rich body butters for a light lather, a smooth glide and no need for separate shave gel or soap.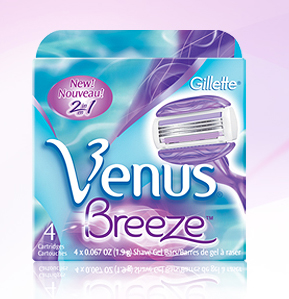 Watch my interview with Fashion Expert Hitha Prabhakar about the latest trends in winter beauty.
Get inexpensive tips to help update your appearance. Take Good Care of You: The latest face, body and hair care tips and trends. Winter Make-up: Quick and easy ways to make you look beautiful. Winter shaving. Acne and under eye dark circles during winter time, and dull dry hair. Winter Fashion Trends: What's hot and what's not hot this season—from clothes to accessories
Hitha Prabhakar is national celebrity beauty/fashion expert, a contributing fashion editor and retail industry expert. As the former style writer for Forbes magazine and Forbes.com, Hitha covered the luxury industry as well as men's fashion.
This month marks the 60th anniversary of the bikini in America. When the first bikini was launched it caused an explosion on the fashion scene, and through the years that little piece of fabric has gone through quite an evolution in length, fabrics, colors and cuts. Today, the bikini is a defining force in summer style.
To help celebrate the bikini's debut in America, Venus has prepared a timeline of 20th century swimsuit fashions and has worked with country star and dancer Julianne Hough to develop a "how to look your bikini best" tip sheet.
When it comes to donning a bikini, confidence is key. And, smooth skin can help! According to a recent survey, almost 75% of women said that they felt more confident after shaving. Research also shows that shaving makes women feel more feminine, polished and beautiful.