All Posts Tagged With: "Julianne Hough"
NEW YORK (February 1, 2011) – Looking and feeling your best can inspire confidence and empower you to achieve your goals. That's the message that Julianne Hough is spreading to teen girls across America. The actress, dancer and singer has partnered with the National Milk Mustache "got milk?"® Campaign and Seventeen magazine to launch "The Power of 9" .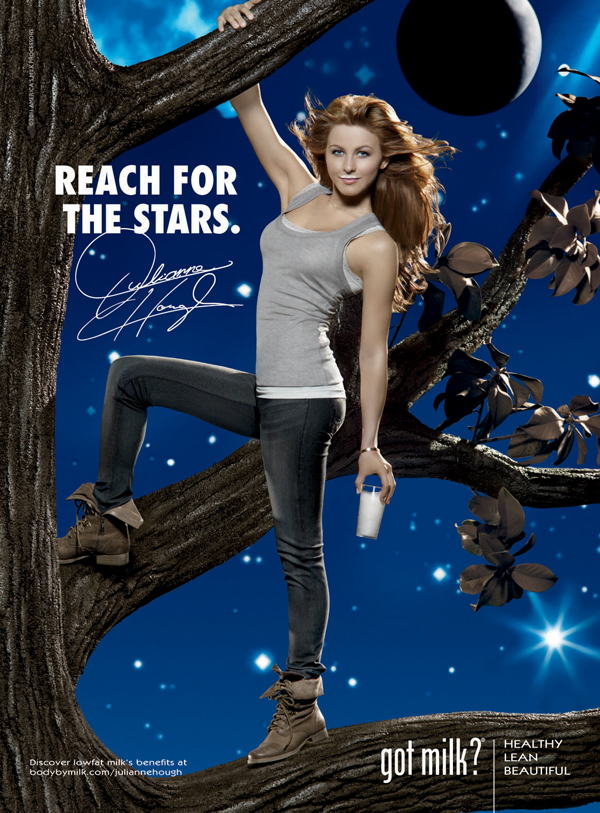 "The Power of 9" is a new program that celebrates the power of milk's nine essential nutrients and shows teens that making good food choices and drinking lowfat or fat free milk can help them look lean and strong on the outside and feel confident and strong on the inside.
Award-winning Dancer Julianne Hough teams up with Caress Body Wash to put silky, sexy skin in the spotlight. Julianne reveals secrets to "Flaunting It" on the dance floor in new Girls' Night Out Videos.
In celebration of our Caress Whipped Souffle Body Washes, the brand is teaming up with singer, actress & two-time "Dancing with the Stars" champion Julianne Hough for an official launch tomorrow, May 24th, 2010. What's more, Julianne has created a three-part Web video series that shows women how she gets glam & flaunts sexy skin on the dance floor (the first video can be found on dancewithcaress.com & the second video is launching June 1st, 2010).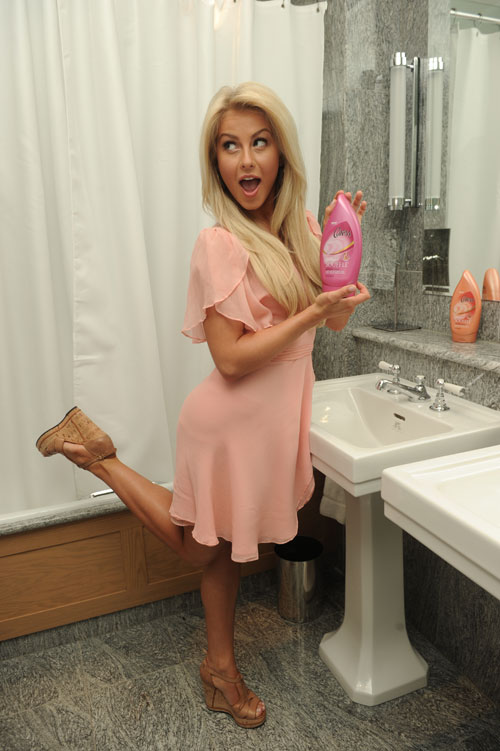 "When I'm on the dance floor, nothing makes me feel more confident and fabulous than when my skin looks great," says Hough. Anyone can go out and "flaunt it" on the dance floor – all you need are a few of the right moves and sexy, silky skin that smells amazing to capture the spotlight."
This month marks the 60th anniversary of the bikini in America. When the first bikini was launched it caused an explosion on the fashion scene, and through the years that little piece of fabric has gone through quite an evolution in length, fabrics, colors and cuts. Today, the bikini is a defining force in summer style.
To help celebrate the bikini's debut in America, Venus has prepared a timeline of 20th century swimsuit fashions and has worked with country star and dancer Julianne Hough to develop a "how to look your bikini best" tip sheet.
When it comes to donning a bikini, confidence is key. And, smooth skin can help! According to a recent survey, almost 75% of women said that they felt more confident after shaving. Research also shows that shaving makes women feel more feminine, polished and beautiful.