All Posts Tagged With: "under-eye dark circles"
GIVEAWAY: Watch Marta's video blog for today and enter to WIN the very fabulous TALIKA Paris the beauty of your eyes kit!!! (1 Winner). Remember to leave your comments under the video in You Tube!!
TALIKA Paris the beauty of your eyes Kit Includes:
1. lipocils
2. lash conditioning cleanser
3. eye decompress
4. eye therapy patch
Good Luck!!! xoxo Marta Walsh
Watch my interview with Fashion Expert Hitha Prabhakar about the latest trends in winter beauty.
Get inexpensive tips to help update your appearance. Take Good Care of You: The latest face, body and hair care tips and trends. Winter Make-up: Quick and easy ways to make you look beautiful. Winter shaving. Acne and under eye dark circles during winter time, and dull dry hair. Winter Fashion Trends: What's hot and what's not hot this season—from clothes to accessories
Hitha Prabhakar is national celebrity beauty/fashion expert, a contributing fashion editor and retail industry expert. As the former style writer for Forbes magazine and Forbes.com, Hitha covered the luxury industry as well as men's fashion.
Olivia Wilde was seen at the new Escada fragrance launch recently. I'm very drawn to Olivia's green/blue eyes, they just pop out and are full of radiance. Her entire eye area looks bright and smooth. No under-eye dark circles are detected. Maybe this is a good sign that Olivia might be getting great nigh sleep.
But, some of us don't always get good night sleep and suffer from dark under eye circles. If it's not weekend yet to catch on sleep and on some R&R we can fake radiant eyes with my favorite under eye concealers by Giorgio Armani Beauty.
I use master corrector which is designed to target specific complexion concerns ($35) and high precision retouch which blurs imperfections, treats dark circles, and highlights the complexion ($35), both by by Giorgio Armani Beauty.
Available at www.giorgioarmanibeauty-usa.com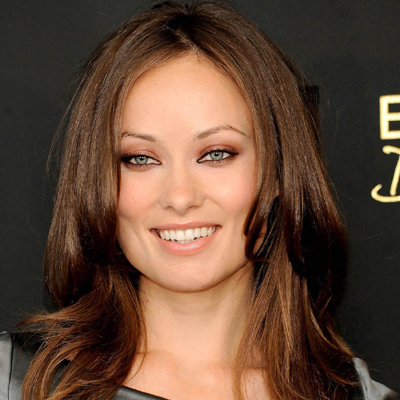 From Left: Giorgio Armani Beauty master corrector, Giorgio Armani Beauty high precision retouch, and Olivia Wilde
Images via: www.hollywoodtuna.com