As school is getting out and summer is just around the corner it's time to start stocking up on summer items for kids. With the summer heat they will need everything from flip flops, sunscreen and hair care to bug repellant for $35 or less!
Here is the list:
SO COZY SWIMMERS SHAMPOO ($11.95) – A gentle, everyday post-pool shampoo designed just for kids. A protective formula that removes chlorine and other impurities to keep hair healthy, happy and hydrated. Scented with a yummy green apple fragrance. www.cozyscutsforkids.com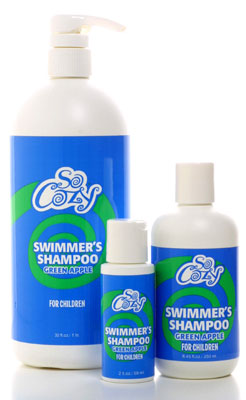 CALIFORNIA BABY (Citronella Bug Blend Lotion, $10; Citronella Bug Blend Spray, $11.95; SPF 30+ Sunscreen Citronella Bug Blend, $17.99). This summer, no camping trip or beach vacation is complete without one of California Baby's Bug Blends in your pack. The gentle, non-irritating formulas are safe to use even on kids' sensitive skin. When California Baby developed their safe, natural Bug Blends, they tapped into nature's own bug repellent—Lemon Eucalyptus. As effective as DEET and Picardin when it comes to deterring insects, Lemon Eucalyptus is a safe alternative to chemical sprays.
NOODLE & BOO PLAYDATE SUNSCREEN SPF 30 ($22): Lightweight, non-oily, and water resistant. SPF 30. Nurtures and moisturizes skin while providing maximum protection. Fortified with aloe and vitamin E. Quick drying. Dermatologist and pediatrician tested; hypoallergenic. www.noodleandboo.com
SWITCHFLOPS FOR KIDS (price range $30 – $35 for the basic flip flops, plus $10 for each additional strap) – The interchangeable footwear is sure to please both kids and parents with bright, fun colors and over 30 combined looks. Designed with patented Velcro straps, Switchflops for Kids lets you simply switch off one strap style for another. The result: kid-friendly footwear that never grows old. www.switchflops.com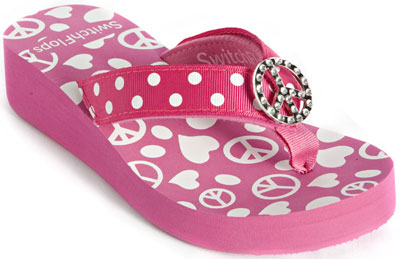 About the Author
I am one of the top fashion and beauty bloggers in the world also a Luxury Paradise Valley and Scottsdale REALTOR with Russ Lyon Sotheby's International Realty.