All Posts Tagged With: "Cate Blanchett"
Cate Blanchett, who presented the award for best makeup at the 83rd annual Academy Awards is known for her flawless complexion. When you have flawless skin like Cate, you don't need much makeup. To get her award-winning look, the actress prepped her skin with SK-II Facial Treatment Essence and SK-II Facial Treatment Masks, both of which contain the highest concentration of SK-II's key ingredient, Pitera®.
What Cate Says About Facial Treatment Essence:
"SK-II is fundamentally different from other lines based on one indispensable product – the Facial Treatment Essence. It is like nothing I have ever used before, a clear liquid that you simply press into your skin. It clarifies and moisturizes. It basically does it all. As a result, my skin looks more balanced and healthy."
Cate Blanchett's Academy Awards makeup look for Lancôme. Celebrity makeup artist Robin Fredriksz made up Cate Blanchett in icy cool tones that complemented her pale lavender gown. The focus: softly defined smoky eyes.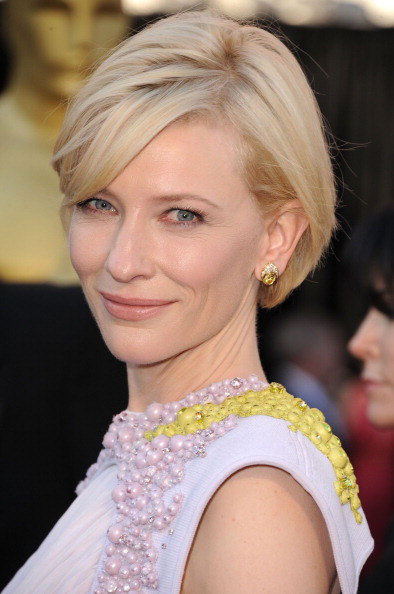 SK-II skincare, including mask, under- eye pads and moisturizer, to prep skin
Teint Miracle Lit-from-Within Foundation
I'm excited to share with you my interview with Amy Bailey who has begun to make her mark within Hollywood's demanding movie stars. Amy can be seen in the star-studded movie, "Nine" along side Nicole Kidman, Penelope Cruz, and Kate Hudson. Up next for the actress, she will be playing the Hatteress in Tim Burton's "Alice in Wonderland."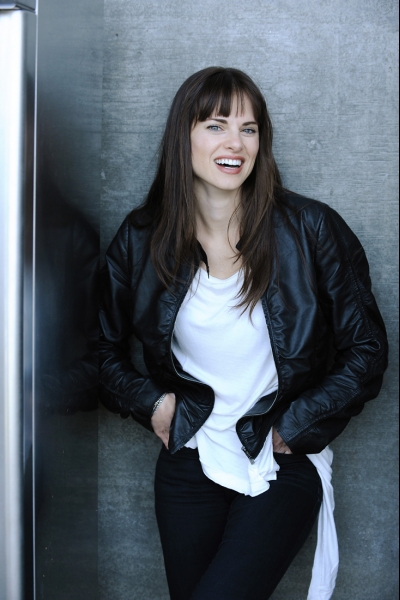 Amy Bailey
In this interview Amy Bailey tells Marta Walsh about how it all began for her in Hollywood. Her role in the film "Nine" and what was it like working with its director Rob Marshall. How one day she took Penelope Cruz and her sister to see the Royal Ballet perform. Her latest acting role in  "Alice in Wonderland", also staring in this film Johnny Depp. Future plans, and of course, style and beauty secrets!
Marta Walsh: Where did you grow up and where is home for you?
Amy Baliey: I grew up in a coastal town called Corpus Christi, in South Texas. I loved going to the beach right after school. Now I divide my time between London and L.A.
MW: How did you decide on a career in showbiz, and what were some of your first breaks?
AB: I was a professional ballerina by 17yrs old, so I guess being onstage always felt pretty natural. My parents couldn't believe that as a teenager I would skip out parties because I had ballet class the next morning. It kept me out of trouble, for the most part 🙂
The December 2009 issue of VOGUE, on newsstands November 24th, features a stunning Cate Blanchett, as she takes on one of the great dramatic roles of all time: Blanche DuBois in A Streetcar Named Desire. VOGUE writer, Adam Green, says Blanchett "remains a creature of the stage," and sits down with the self proclaimed "theater geek," as she opens up about the importance of theater, her career choices and her family.
Highlights From the Article:
On the importance of theater: "In the wake of everything that's happened in the world in the last eighteen months, we're thinking about what we've lost. So much of the play is about the death of poetry and idealism and hope—the fine, delicate things in our lives, the intangible, ephemeral things in our lives—which theater actually represents, doesn't it? It's ephemeral by its very nature. If you're not there, you miss it. It's gone."
December's Vogue 2009, on newsstands nationwide November 24th, highlights some of most talented individuals of our generation: dancers, musicians, and actors all beautifully captured by photographer Annie Leibovitz for the annual Arts issue. Now live on Vogue.com, an exclusive peek behind the scenes with Annie Leibovitz and Vogue's Creative Director Grace Coddington as they discuss the making of the Arts issue and their visually stunning feature of Hansel and Gretel inspired by the Metropolitan Opera's production opening December 14th.
Actor Andrew Garfield and model Lily Cole play the title characters who come upon a Marc Jacobs clad witch, played by the always dramatic Lady Gaga (and, once again, she doesn't disappoint). But not all the drama transpired in front of the camera, in the video Coddington describes Gaga's provocative arrival to the set, "in order for us to have a clean palate to work with, she turned up completely naked under a white rubber rain coat."
Stars prove that you don't have to be at Nikki Beach to flaunt a St. Tropez tan. Natasha Bedingfield and Kim Kardashian have both revealed how they remain fashionably tanned all year round. Thanks to St. Tropez Tan, Natasha and Kim are able to sport their healthy glows and beautifully sunkissed looks wherever and whenever they want! St. Tropez remains to be the world's expert on safe and sunless tans, which leaves skin looking bronzed without any exposure to the sun's harmful rays.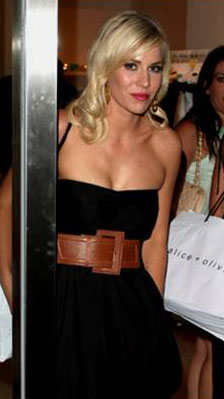 Since its introduction in 1996, St. Tropez has become the market leader in self tanning – a brand now synonymous with odorless self tan treatments attracting press acclaim and celebrity endorsement. Natasha Bedingfield loves St. Tropez so much that she included a St. Tropez custom spray tan as part of her recent pre-wedding beauty regimen.
Natasha says, "St. Tropez is the best self tanning product I have ever used. With my 'English Rose' complexion, it's easy to sun damage, but let's face it – everybody looks better with a little kiss from the sun! St. Tropez is a way that I can get that natural glow without aging or tan lines. It's easy and quick. I love it!"