All Posts Tagged With: "Avatar"
I'm excited to share with you my interview with Amy Bailey who has begun to make her mark within Hollywood's demanding movie stars. Amy can be seen in the star-studded movie, "Nine" along side Nicole Kidman, Penelope Cruz, and Kate Hudson. Up next for the actress, she will be playing the Hatteress in Tim Burton's "Alice in Wonderland."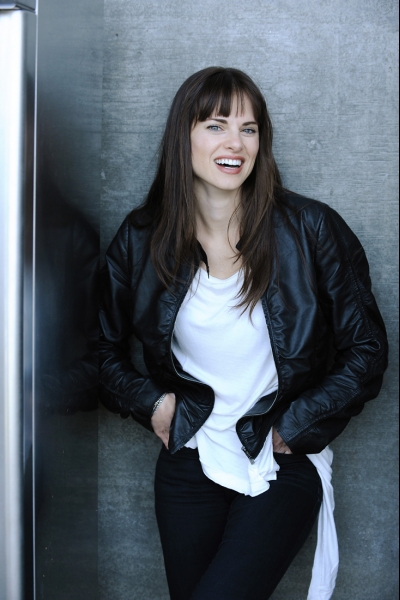 Amy Bailey
In this interview Amy Bailey tells Marta Walsh about how it all began for her in Hollywood. Her role in the film "Nine" and what was it like working with its director Rob Marshall. How one day she took Penelope Cruz and her sister to see the Royal Ballet perform. Her latest acting role in  "Alice in Wonderland", also staring in this film Johnny Depp. Future plans, and of course, style and beauty secrets!
Marta Walsh: Where did you grow up and where is home for you?
Amy Baliey: I grew up in a coastal town called Corpus Christi, in South Texas. I loved going to the beach right after school. Now I divide my time between London and L.A.
MW: How did you decide on a career in showbiz, and what were some of your first breaks?
AB: I was a professional ballerina by 17yrs old, so I guess being onstage always felt pretty natural. My parents couldn't believe that as a teenager I would skip out parties because I had ballet class the next morning. It kept me out of trouble, for the most part 🙂
GET THE LOOK: Love Avatar star Zoe Saldana's hairdo at the 2010 Golden Globes? Talking Makeup got the scoop and the hair tutorial on how to recreated it at home!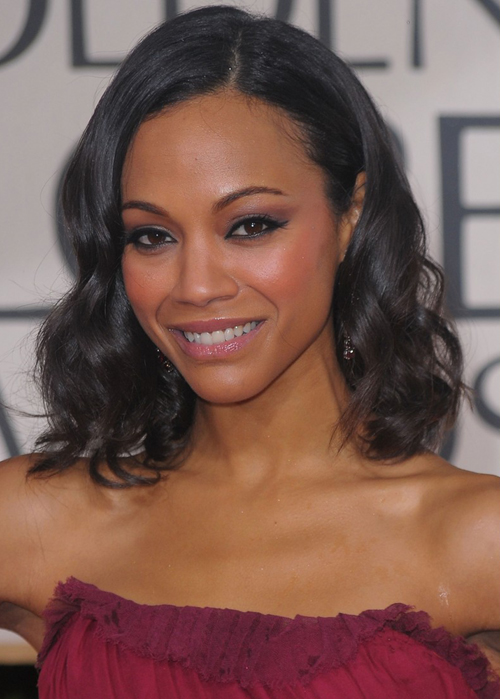 Even in the rain, Zoe Saldana shined! TRESemme celebrity stylist Mara Roszak created soft curls for the fierce star. See below steps on how to recreate the look:
1. Starting with damp hair, apply TRESemme 24 Hour Body Foaming Mousse, and part hair to one side (slightly off center). Blow dry with a small round brush.
2. Spray a soft hold hairspray all over head, like TRESemme 24 Hour Body Finishing Spray, and curl 1″ sections using a 1″ barrel curling iron. Let hair twist as your wrap, and pin to scalp.
3. Let the hair sit in pin curls for at least 10 min. Take out pins, and brush delicately, without a lot of tension to keep the shape.
GET THE LOOK: Celebrity hair stylist Laini Reeves used Living Proof No Frizz to perfect hairstyles for Leona Lewis and Emily Blunt last night at the 67th Golden Globe Awards.
Leona Lewis and Emily Blunt didn't let the rain spoil their perfectly tamed tresses on the red carpet thanks to Laini Reeves and her secret weapon, LIVING PROOF NO FRIZZ. Both Hollywood starlets stayed frizz free and perfectly glamorous in the pouring rain thanks to the new anti-frizz molecule created by MIT scientists doesn't leave hair looking wet or greasy.
For best actress nominee, Emily Blunt – Laini Reeves cut her hair to shoulder length just for the Golden Globes and then created a curl that was blunt and chic, but still a little fun.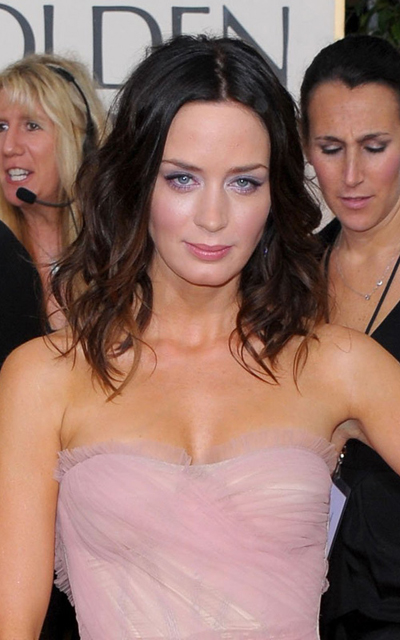 How To Get Emily Blunt's Hairdo:
First, Laini applied the NO FRIZZ, WAVE SHAPING CREAM FOR MEDIUM TO THICK HAIR ($24) to Emily's wet hair to prevent the hair from frizzing. She then added a bit of the new LIVING PROOF FULL ($24) to add a bit of body to the wave. She started creating the pin curls by taking half inch pieces of hair and wrapping each piece around her fingers and then pinning them to the top of the head.