All Posts Tagged With: "Living Proof NO FRIZZ"
GET THE LOOK: Celebrity hair stylist Laini Reeves used Living Proof No Frizz to perfect hairstyles for Leona Lewis and Emily Blunt last night at the 67th Golden Globe Awards.
Leona Lewis and Emily Blunt didn't let the rain spoil their perfectly tamed tresses on the red carpet thanks to Laini Reeves and her secret weapon, LIVING PROOF NO FRIZZ. Both Hollywood starlets stayed frizz free and perfectly glamorous in the pouring rain thanks to the new anti-frizz molecule created by MIT scientists doesn't leave hair looking wet or greasy.
For best actress nominee, Emily Blunt – Laini Reeves cut her hair to shoulder length just for the Golden Globes and then created a curl that was blunt and chic, but still a little fun.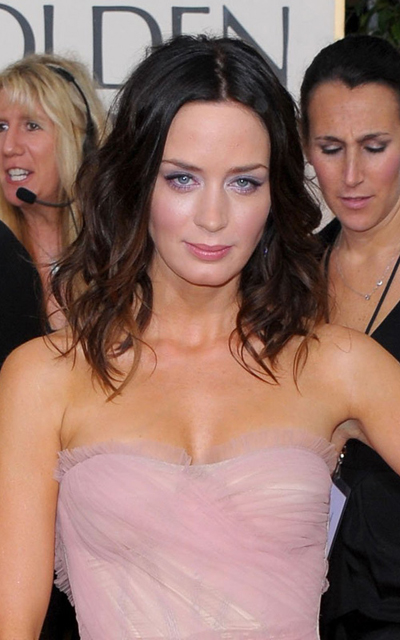 How To Get Emily Blunt's Hairdo:
First, Laini applied the NO FRIZZ, WAVE SHAPING CREAM FOR MEDIUM TO THICK HAIR ($24) to Emily's wet hair to prevent the hair from frizzing. She then added a bit of the new LIVING PROOF FULL ($24) to add a bit of body to the wave. She started creating the pin curls by taking half inch pieces of hair and wrapping each piece around her fingers and then pinning them to the top of the head.
To get my hair silky smooth and frizz free is sometimes a mission. So many times I spend up to 1 hour blow drying my hair and my hair keeps frizzy. Sounds familiar? Not this weekend though. Thanks to Living Proof Shampoo and Conditioner. Wow. My hair not only was straight and silky after blow drying, but it is still frizz free 2 days later!! (I try not to wash my hair everyday). I haven't tried the Living Proof styling products, now I'm very tempted. I think I've seen Living Proof hair care products in Sephora and Sephora.com
Renowned Celeb Stylist Ward Stegerhoek creates Naturally Chic Hairstyles for: Ashley Judd, Karolina Kurkova, and Denise Richards.
The look for Sundance this year was natural yet whimsical. All the celebrities were looking for a casual look that still had style. Renowned hair stylist Ward Stegerhoek for Living Proof NO FRIZZ heat up Sundance with looks for Ashley Judd, Karolina Kurkova, and Denise Richards.
Ashley Judd: Attended the Premier of her new movie "Helen".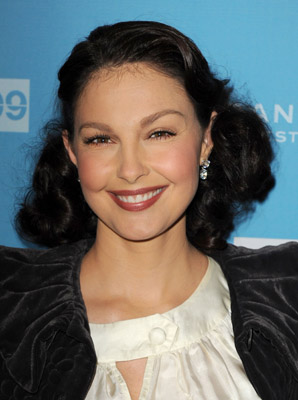 Ashley Judd's hairstyle: A soft fifties style wave.
How to get Ashley Judd's hairstyle: Ward suggests using about 15-20 sprays of Living Proof NO FRIZZ CREAM starting at the roots and working towards the ends.
Ward combed NO FRIZZ through fingers to make sure it's evenly distributed. He then blew the hair straight and added rollers to create Ashley's natural 50's wave.
For Ashley's extra volume Ward elevated her hair applied the heat directly to the roots. He then used a large curling iron to enhance some of the curls.
Karolina Kurkova: Attended the Screening of "The September Issue".
Karolina Kurkova's hairstyle: Karolina wanted a look that was soft and straight with a bit of body.
How to get Karolina Kurkova's hairstyle:  Ward used No Frizz Straight Making Styling Spray. After applying the product completely, Ward started at the roots, gently combed the brush through your hair one section at a time, aiming the blow-dryer down the hair shafts.