All Posts Tagged With: "thick hair"
Summer Hair Care: Have you seen the NEW Pantene collection? All new formula and new fragrance and Marta Walsh's is loving it. All work amazing on my hair, especially the new Pantene hair styling products. The Pantene line suitable for my wavy fizz prone hair type is their Medium-Thick Frizzy to Smooth collection. Make sure you pick the new Pantene formula best for your hair type!

L To R: Pantene Medium-Thick Hair Style Spray Heat Protection & Shine. Helps protect against heat damage while blow drying or using a styling iron. Pantene Medium-Thick Hair Style Creme Straighten & Smooth calms frizz for a satiny smooth look.
With the second season premiere June 6th, 2010, Lifetime's Drop Dead Diva is a fan favorite on one of the most popular networks for women today. Celebrated comedian and actress Margaret Cho plays the outspoken and funny legal assistant Teri Lee, who is the right hand of lead character, Jane Bingum.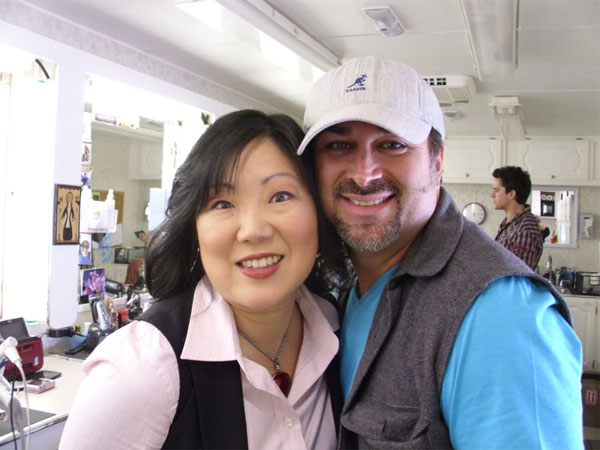 Looking to put some "diva" into your hairstyle? Series Hairstylist Richard Boggs reveals his insider trips and tricks on how to make your hair "drop dead" gorgeous with White Sands Haircare.
Margaret Cho has thick, course hair with a lot of natural body to support her easily styled tresses. "This makes her hair a dream for a long days shooting on Drop Dead Diva", explains on set celebrity hairstylist Richard Boggs.
Here's how to to get Actress Margaret Cho as "Teri"' hairdo:
Amanda Seyfried Oscars 2010 Hair Tutorial by Celebrity Hairstylist Sally Hershberger.
"I thought Amanda Seyfried looked amazing, so youthful and modern. There were a lot of up-dos out there that left me totally underwhelmed but Amanda was perfection!" – Sally Hershberger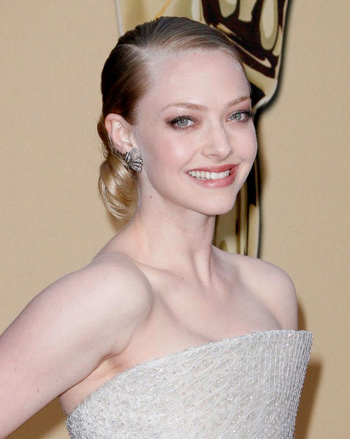 How to get Amanda Seyfried's Oscars 2010 up-do by Sally Hershberger:
1. To start, shampoo hair with Sally Hershberger's Normal to Thin Shampoo and avoid using conditioner so you can create a texture that will hold throughout the night.

GET THE LOOK: Celebrity hair stylist Laini Reeves used Living Proof No Frizz to perfect hairstyles for Leona Lewis and Emily Blunt last night at the 67th Golden Globe Awards.
Leona Lewis and Emily Blunt didn't let the rain spoil their perfectly tamed tresses on the red carpet thanks to Laini Reeves and her secret weapon, LIVING PROOF NO FRIZZ. Both Hollywood starlets stayed frizz free and perfectly glamorous in the pouring rain thanks to the new anti-frizz molecule created by MIT scientists doesn't leave hair looking wet or greasy.
For best actress nominee, Emily Blunt – Laini Reeves cut her hair to shoulder length just for the Golden Globes and then created a curl that was blunt and chic, but still a little fun.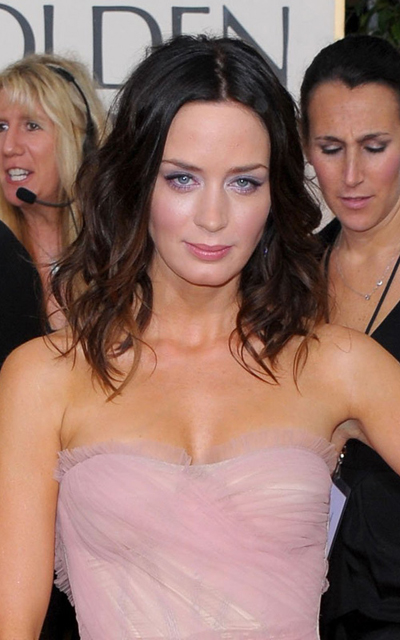 How To Get Emily Blunt's Hairdo:
First, Laini applied the NO FRIZZ, WAVE SHAPING CREAM FOR MEDIUM TO THICK HAIR ($24) to Emily's wet hair to prevent the hair from frizzing. She then added a bit of the new LIVING PROOF FULL ($24) to add a bit of body to the wave. She started creating the pin curls by taking half inch pieces of hair and wrapping each piece around her fingers and then pinning them to the top of the head.