Amanda Seyfried Oscars 2010 Hair Tutorial by Celebrity Hairstylist Sally Hershberger.
"I thought Amanda Seyfried looked amazing, so youthful and modern. There were a lot of up-dos out there that left me totally underwhelmed but Amanda was perfection!" – Sally Hershberger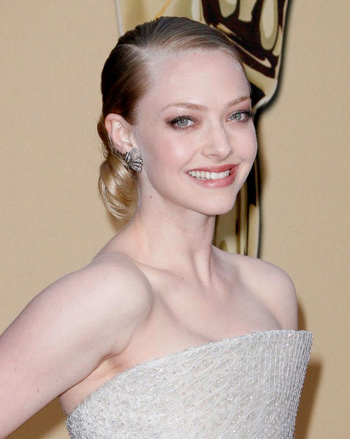 How to get Amanda Seyfried's Oscars 2010 up-do by Sally Hershberger:
1. To start, shampoo hair with Sally Hershberger's Normal to Thin Shampoo and avoid using conditioner so you can create a texture that will hold throughout the night.

2. Next, use a small amount of SALON by Sally Hershberger Shape Up throughout hair to provide hold without stickiness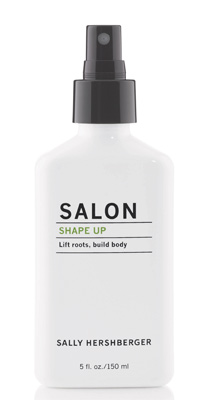 3. Then begin blow drying hair in the direction of the desired style.
4. After blow drying, starting from the nape of the head and working toward the front hair line, take 1" to 2" sections of hair and spray roots with Sally Hershberger's Brilliant Hairspray, to create a sleek, flat shape.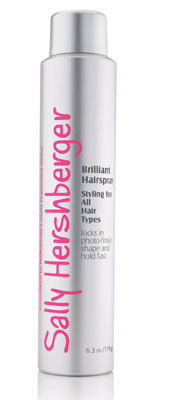 5. Next, create the chignon using a Mason Pearson brush to smooth hair and play with the shape.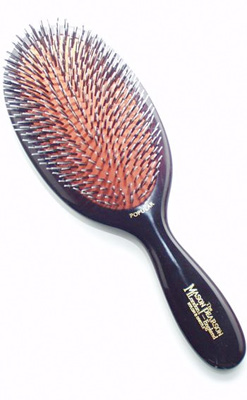 6. Secure the chignon with a ponytail holder.
7. Finish off the style with SALON by Sally Hershberger Smooth Fix to add polish and shine.