GET THE LOOK: Love Avatar star Zoe Saldana's hairdo at the 2010 Golden Globes? Talking Makeup got the scoop and the hair tutorial on how to recreated it at home!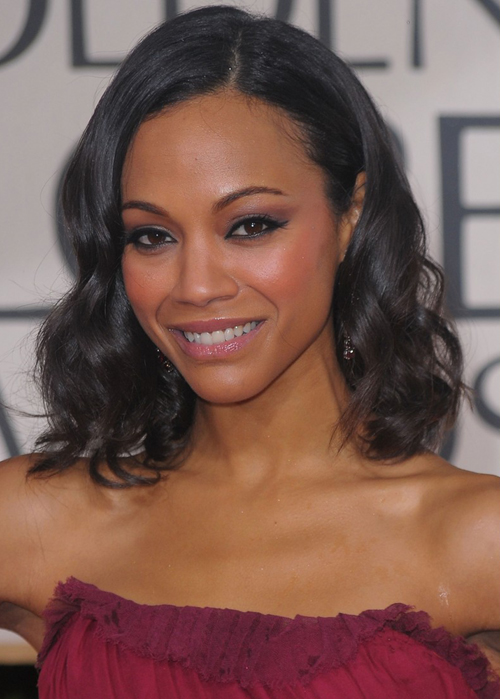 Even in the rain, Zoe Saldana shined! TRESemme celebrity stylist Mara Roszak created soft curls for the fierce star. See below steps on how to recreate the look:
1. Starting with damp hair, apply TRESemme 24 Hour Body Foaming Mousse, and part hair to one side (slightly off center). Blow dry with a small round brush.
2. Spray a soft hold hairspray all over head, like TRESemme 24 Hour Body Finishing Spray, and curl 1″ sections using a 1″ barrel curling iron. Let hair twist as your wrap, and pin to scalp.
3. Let the hair sit in pin curls for at least 10 min. Take out pins, and brush delicately, without a lot of tension to keep the shape.
4. Use a small drop of TRESemme Anti-Frizz Secret Smoothing Crème on palms of hands, and gently flatten out roots to tame any fly-aways.
5. Pin one side (side with less hair) behind the ear, and finish with TRESemme Frizz Shield Finishing Spray. Make sure to keep the "S" form around the face.