All Posts Tagged With: "Miley Cyrus"
Miley Cyrus first went blonde recently, and now chopped her hair super short into a 2012 version of Mia Farrow's famous haircut back in the days. Do you love?
Miley Cyrus wowed on the red carpet at the 2010 AMA's. Marta Walsh has the scoop on how to get her makeup look from her makeup artist, Dennika Bedrossian.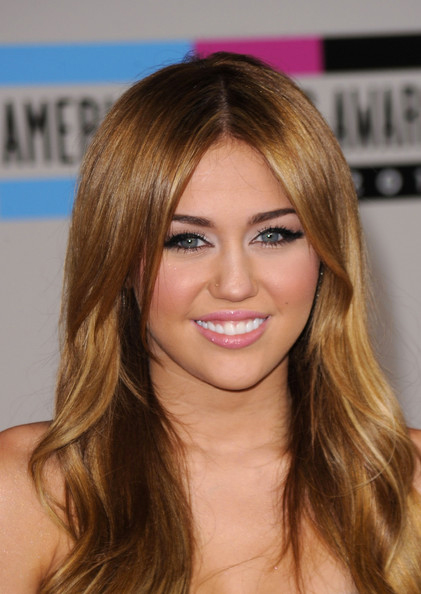 Great makeup starts with a flawless face, which was achieved using By Terry Foundation and concealer. Then add Girlactik blush in Florence on the cheeks for a natural and peachy glow. For her eyes, Dennika did a clean and feminine matte eye with a strong liner using MAC StudioFix Lash mascara and MAC BootBlack liquid liner. To seal the look, she used MAC Viva Glam Gaga Lipstick with Elizabeth Arden 8hour cream as the gloss.
Actress Singer Miley Cyrus showed off her new shorter haircut this weekend. Hairstylist extraordinaire, Scott Cunha of the Andy Lecompte Salon in West Hollywood, California, has been the wiz behind Miley's hairdo for quite some time.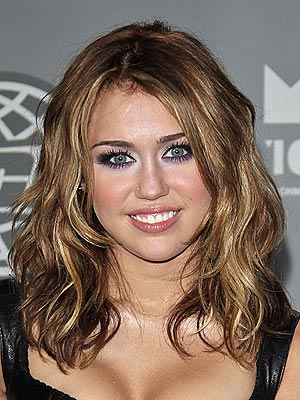 Miley Cyrus in a new short hairdo, do you love?
Pop Princess Miley Cyrus was seen cruising around Los Angeles yesterday, May 16th, 2010, in the What Goes Around Comes Around Phoenix shirt. The flannel-tank hybrid seemed to be the perfect solution for a sunny spring day. Woven in a super soft gauze fabric with an effortless color palette, the Phoenix shirt is a covetable classic.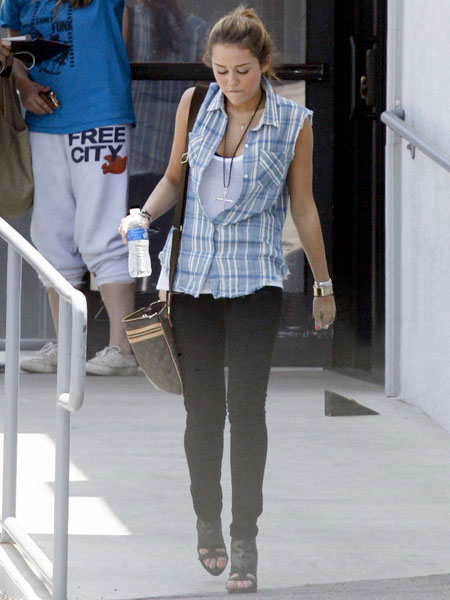 At the 52nd Annual Grammy Awards, music's all-stars showcased several beauty looks on the red carpet.
Bright Pinks
The night's big winner, Taylor Swift, as well as Lady Gaga, opted for bright pink lip shades. To get the look with Dolce&Gabbana The Make Up, try The Shine Lipstick in Precious or the Classic Cream Lipstick in Petal from The Intimate Sensuality Collection, new for Spring 2010.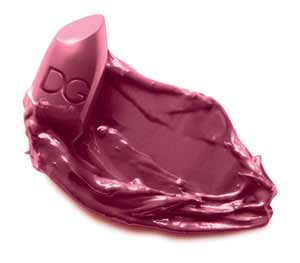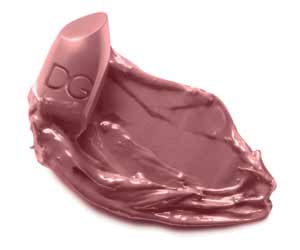 Hair Tutorial: Miley Cyrus' sexy textured style at the 52nd Annual Grammys was a perfect rocker chic look that played off her Herve Leger mini bandage dress and emphasized her long, natural waves. "Miley has effortless style and taste," said her stylist Scott Cunha, "and I always try to complement this by working with her natural hair texture, accentuating the waves and texture with a curling iron and a flat iron."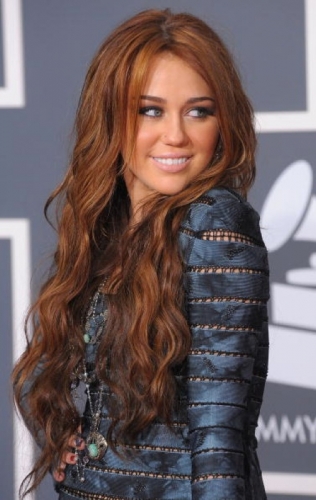 To create the look, Cunha first applied Moroccanoil Treatment on damp hair for silky shine, smoothness and to eliminate frizz. He diffuser-dried her hair and then created a dual-textured look, first using a flat iron from the roots down, then a 11Ž4″ curling iron to wave the rest of the hair.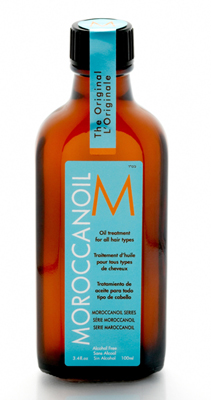 Miley Cyrus looks radiant on the cover of Harper's Bazaar February 2010. Do you love?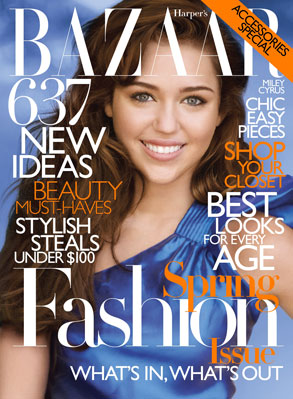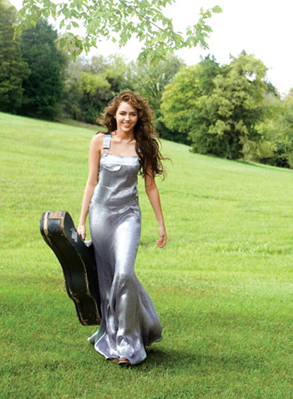 Photo by Peter Lindbergh for Harper's Bazaar
Talking Makeup has just found out that Miley Cyrus has been using the following Leonor Greyl haircare products daily.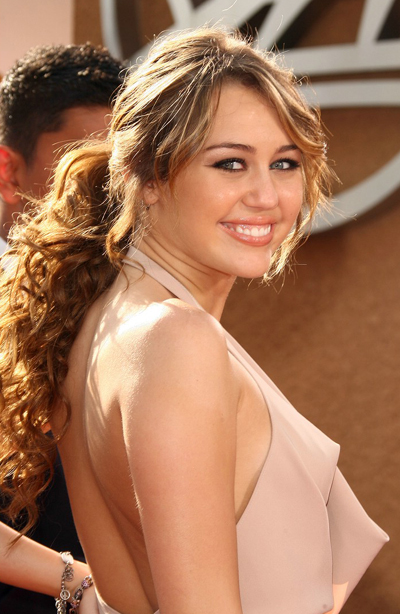 Mousse au Lotus Volumatrice ($36): Volumizing Styling Mousse Formulated without silicone or alcohol, this divinely scented product will detangle, style and protect hair in all weather with discretion and performance.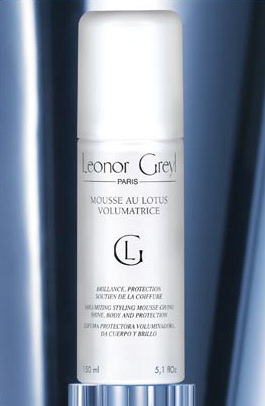 Stars prove that you don't have to be at Nikki Beach to flaunt a St. Tropez tan. Natasha Bedingfield and Kim Kardashian have both revealed how they remain fashionably tanned all year round. Thanks to St. Tropez Tan, Natasha and Kim are able to sport their healthy glows and beautifully sunkissed looks wherever and whenever they want! St. Tropez remains to be the world's expert on safe and sunless tans, which leaves skin looking bronzed without any exposure to the sun's harmful rays.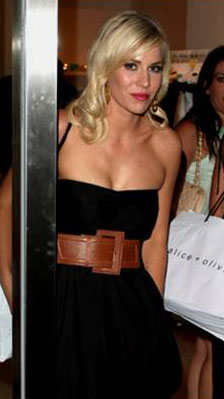 Since its introduction in 1996, St. Tropez has become the market leader in self tanning – a brand now synonymous with odorless self tan treatments attracting press acclaim and celebrity endorsement. Natasha Bedingfield loves St. Tropez so much that she included a St. Tropez custom spray tan as part of her recent pre-wedding beauty regimen.
Natasha says, "St. Tropez is the best self tanning product I have ever used. With my 'English Rose' complexion, it's easy to sun damage, but let's face it – everybody looks better with a little kiss from the sun! St. Tropez is a way that I can get that natural glow without aging or tan lines. It's easy and quick. I love it!"
Blue&Cream would like to share with you this fabulous event coming up with Upper Echelon Shoes. UES sneakers are already a favorite amongst celebs such as Miley Cyrus, Kate Moss, Carmen Electra, Fergie, Paris Hilton, Shannon Doherty and Alexandra Richards!