All Posts Tagged With: "waves"
Pureology is going to launch in October the NEW Purelogy Curl Complete, brand's first-ever haircare line devoted to treating stressed colour-treated waves and curls and with a promise to deliver 72 hours of frizz control and curl definition. Curl Complete's unique formulas, featuring Coconut Oil and the exclusive AntiFade Complex, revive curly and wavy hair's original curves while helping control frizz, reduce breakage and enhance shine.
With this easy six-step tutorial, you too can have gorgeous tousled waves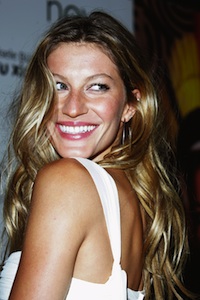 This is a TotalBeauty.com wavy hair article
Who doesn't want to have effortless-looking bouncy hair like a certain top model? Well, thanks to Kattia Solano of Butterfly Studio Salon in New York City, we've mastered the steps to copying Giselle's waves — now we just have to work the whole perfect-body part.
Sex And The City 2 Hair: Stylist Frank Barbosa uses SULTRA styling tools to get Sarah Jessica Parker and friends' perfect waves. To give the girls their signature 70s-inspired waves, Frank used Sultra styling Irons, relying heavily on the SULTRA WICKED WAVE & STRAIGHT IRON ($185) as his go-to. He loved that it gave just the right amount of bump and wave to the girls' tresses!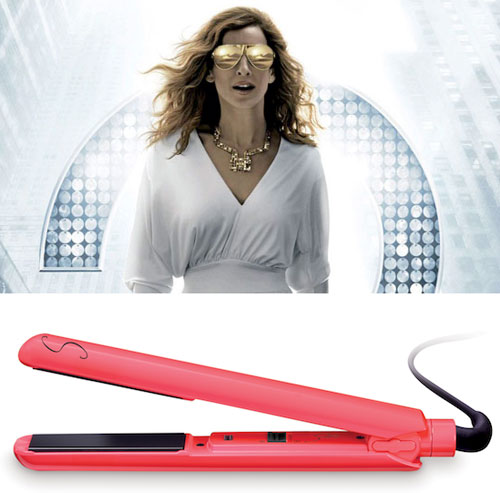 Available at sephora.com and Sephora stores and sultra.com
Last week I got invited to New York City for the John Frieda Sheer Blonde Entourage kick off event.
The John Frieda Sheer Blonde is series of events and perks available for blondes (like myself, real or fake LOL). The blonde VIP program began on March 18th, 2010, in New York City at the Highline Ballroom with a private performance by Grammy-nominated singer-songwriter and blonde icon Natasha Bedingfield which I got to greet and meet! Natasha's third album drops this spring FYI.
So I wake to this beautiful view of the Hudson river from my room at The Standard Hotel on Washington Street New York City.
I get to learn about John Frieda's latest product launches. The John Frieda has just expanded their Root Awakening hair care line with 3 NEW products: John Frieda Root Awakening Strength Restoring Smoothing Lotion, John Frieda Root Awakening Strength Restoring Gel, and John Frieda Root Awakening Strength Restoring Hair Spray. $6.49 each. Available at food, drug and mass retailers nationwide from March 2010.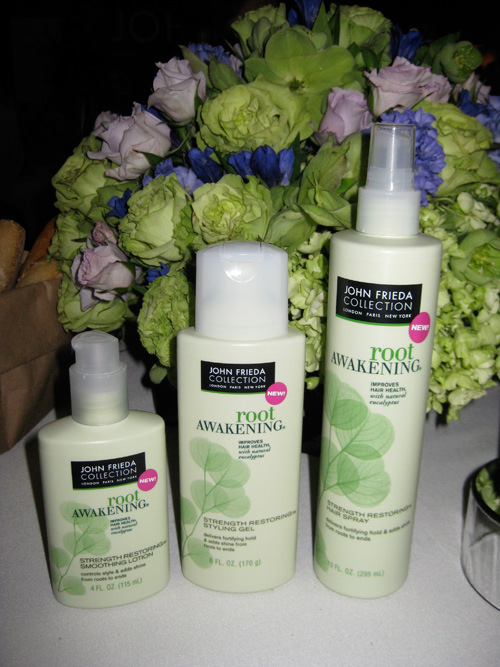 L to R: John Frieda Root Awakening Strength Restoring Smoothing Lotion, John Frieda Root Awakening Strength Restoring Gel, John Frieda Root Awakening Strength Restoring Hair Spray
Hair Tutorial: Miley Cyrus' sexy textured style at the 52nd Annual Grammys was a perfect rocker chic look that played off her Herve Leger mini bandage dress and emphasized her long, natural waves. "Miley has effortless style and taste," said her stylist Scott Cunha, "and I always try to complement this by working with her natural hair texture, accentuating the waves and texture with a curling iron and a flat iron."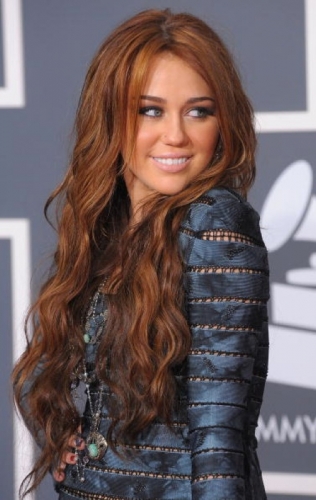 To create the look, Cunha first applied Moroccanoil Treatment on damp hair for silky shine, smoothness and to eliminate frizz. He diffuser-dried her hair and then created a dual-textured look, first using a flat iron from the roots down, then a 11Ž4″ curling iron to wave the rest of the hair.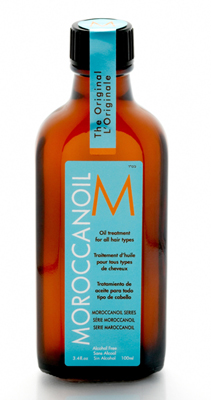 GET THE LOOK:  Jennifer Lopez dazzled at the 52nd Annual Grammy Awards, wearing a dramatic silver Versace gown, and 70's-inspired hair designed by stylist Robert Vetica. Volume and texture were the hallmarks of the all-one-length, below the shoulder look.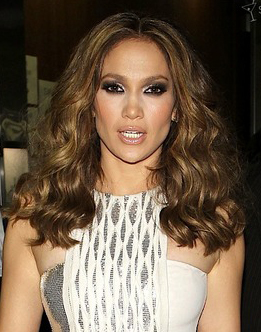 Vetica started by applying Moroccanoil Treatment on wet hair and blow-dried it smooth, creating a middle part using a large round brush for volume. He then used a 1″ curling iron, curling each section, and dragging the curled spirals down. He started in the back, working towards the front of the head and lifting her hair away from the face.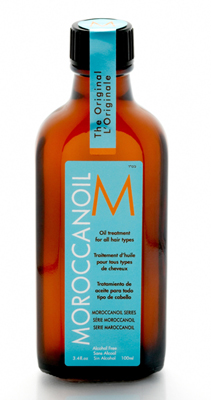 Love Scarlett Johansson's trench coat dress in her latest Mango ads. I also approve Scarlett's voluminous waves and and smoky eyes. However, Scarlett's stare is little lifeless and makes her look like a mannequin. Pretty but cold. Do you love?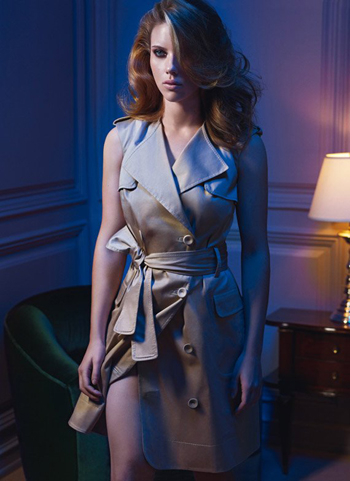 GET THE LOOK: Adir Abergel for Frederic Fekkai created a perfect asymmetrical bob for Best Actress – Drama, Sandra Bullock. The Look: Adir's inspiration for Sandra was a modernized 1930's look with deep waves and interesting line.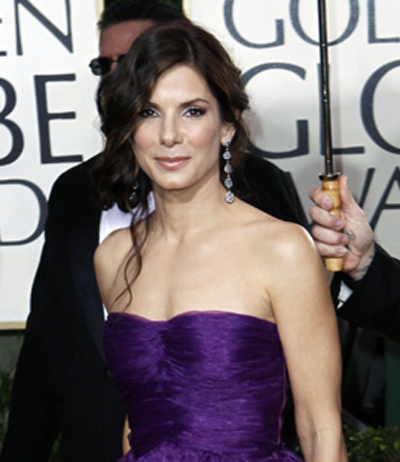 Here is Adir's hair tutorial on how to get Sandra Bullock's hairdo:
Adir Abergel started by parting the hair on an angle. He then blow-dried the hair adding FEKKAI COIFF Perfecteur Anti-Frizz Silkening Crème to create a smooth, frizz-free texture. Then with a 1" curling iron he curled the hair away from the face. Next, he created a foundation for the do by backcombing the bottom layers of the hair and tucking the hair under with pins.
GET THE LOOK: Penelope Cruz style and look at the 67th Golden Globe Awards was one of my favorite. I loved her super chic black Armani dress which had a mixture of stripes and lace. And I loved her hairdo and makeup.
Inspiration & The Look: Inspired by Penelope's vintage Armani dress and her fresh from vacation tan, iconic hairstylist Oribe channeled classic Hollywood glamour for Penelope's red carpet style. He created cascading, pinned back waves for a relaxed, elegant look.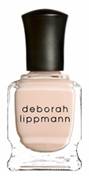 Manicurist Deborah Lippmann polished off some of Hollywood's hottest looks at the Golden Globes on Sunday. Penelope Cruz wore Night And Day to compliment her bronzed glowing skin.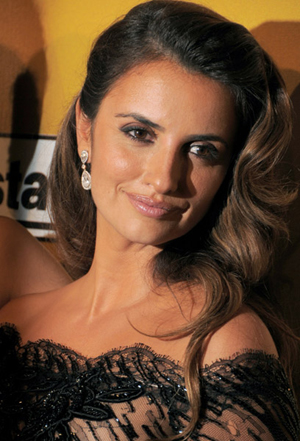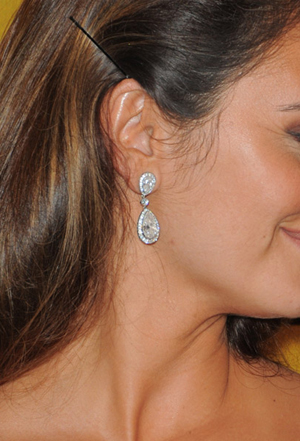 Oribe used his Imperméable to shield Penelope's hair from the day's rain and humidity.
How To Get Penelope Cruz Hairdo at the 2010 Golden Globes:
1. Start by working Gel Serum through the hair and then use hot rollers or a curling iron to set the hair. Spray Imperméable or an anti-humidity spray on the hair before using the curling iron to help protect the style and prevent frizz.
2. Brush loose curls into place
GET THE LOOK: Rose Byrne's gorgeous hairstyle at the 67th Golden Globe Awards.
Kicking off the award season, star style ruled the red carpet at tonight's Golden Globes. Harry Josh, John Frieda International Creative Consultant, shares his styling secrets with easy-to-use tips and tricks to achieve Rose Byrne's stunning look.
"I went for an old school Hollywood style with a modern twist," said Harry. "The shape and silouette is classic, but I roughed it up a little and loosened the waves to make the look less up tight."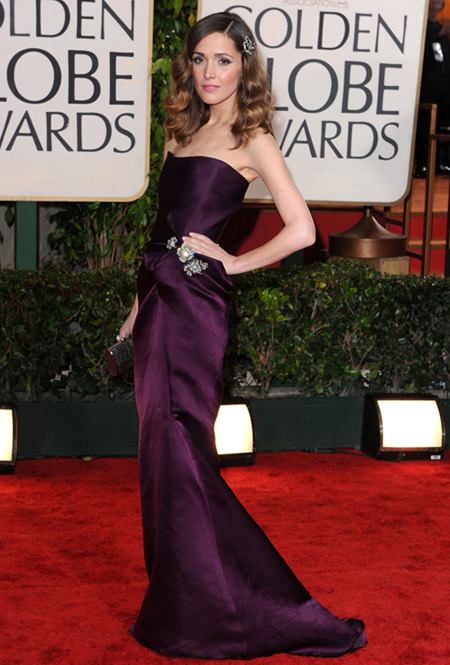 Harry began by applying John Frieda's Luxurious Volume Bountiful Body Mousse to Rose's wet hair to add texture.