All Posts Tagged With: "hairstylist"
Hairstylist Owen Gould worked with Kristin Cavallari for the 2017 Met Gala on Monday, May 1st in New York, NY.
GET THE LOOK:
"First I prepped her clean damp hair with Sachajuan Styling Mousse from roots to ends. Followed that by taking two inch partings and spraying Sachajuan Ocean Mist at the roots for maximum volume and bounce.
GET THE LOOK: Penelope Cruz style and look at the 67th Golden Globe Awards was one of my favorite. I loved her super chic black Armani dress which had a mixture of stripes and lace. And I loved her hairdo and makeup.
Inspiration & The Look: Inspired by Penelope's vintage Armani dress and her fresh from vacation tan, iconic hairstylist Oribe channeled classic Hollywood glamour for Penelope's red carpet style. He created cascading, pinned back waves for a relaxed, elegant look.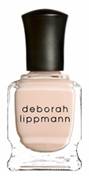 Manicurist Deborah Lippmann polished off some of Hollywood's hottest looks at the Golden Globes on Sunday. Penelope Cruz wore Night And Day to compliment her bronzed glowing skin.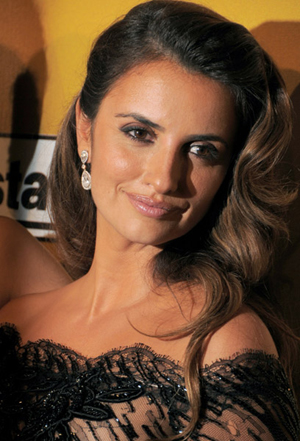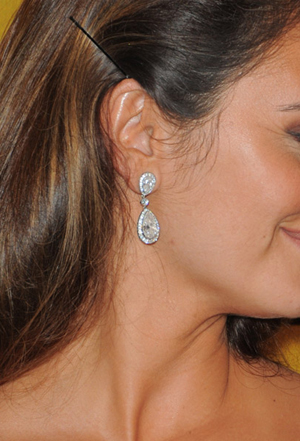 Oribe used his Imperméable to shield Penelope's hair from the day's rain and humidity.
How To Get Penelope Cruz Hairdo at the 2010 Golden Globes:
1. Start by working Gel Serum through the hair and then use hot rollers or a curling iron to set the hair. Spray Imperméable or an anti-humidity spray on the hair before using the curling iron to help protect the style and prevent frizz.
2. Brush loose curls into place
With a private tour led by TV series hairstylist Betsy Reyes, IT&LY HAIRFASHION, NA. President/CEO Richard Zucckero visited the set of the smash CW phenomenon Gossip Girl in New York City.
As a professional manufacturer of superior Italian made hair color and color care products, IT&LY HAIRFASHION is an on-set favorite with celebrity hairdresser Betsy Reyes, who is responsible for creating some of the world famous Upper East Side styles of the cast. IT&LY HAIRFASHION spent a day on set in the hair and makeup room, while walking through the elaborate sets created for this New York City elite cast of Gossip Girl.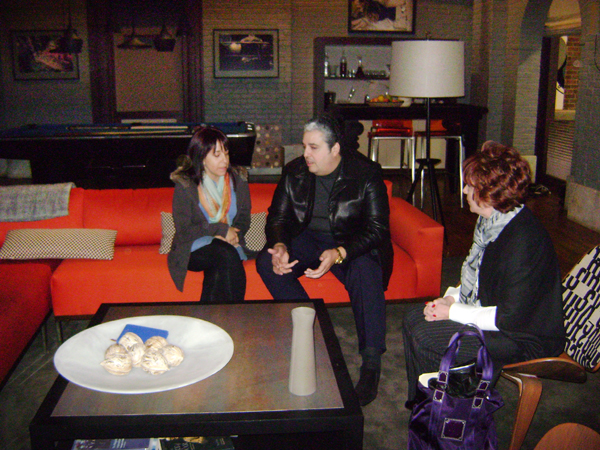 L-R, Gossip Girl Stylist Betsy Reyes talking to IT&LY CEO Richard Zucckero and Publicist Janice McCafferty on the set of character Chuck Bass' Penthouse Apartment.
I'm excite to share with you my interview with Avon Global Stylist Advisor Tippi Shorter.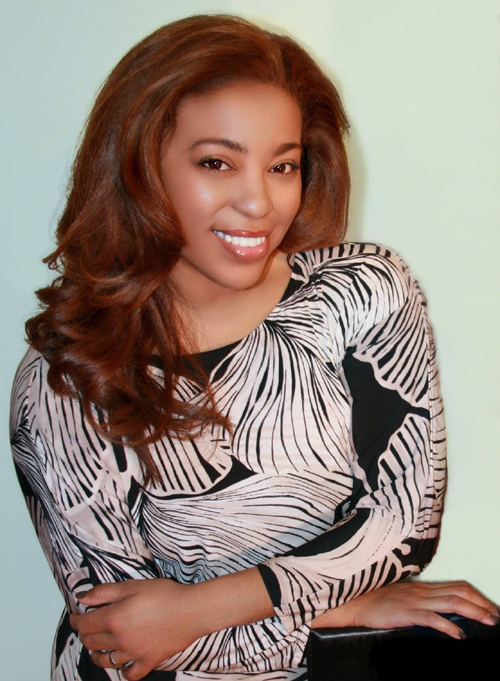 Tippi Shorter
In 1995 Tippi headed from home town, Long Beach, California to New York City, and within a year of her move she was asked to participate in a beauty feature for Essence magazine. Tippi opened Luxe Studio in Soho, but sold the successful salon after four years to pursue other career opportunities such as styling for photo shoots, music videos and commercials. Tippi is known for taming the tresses of A-list actresses, musicians, and supermodels including Alicia Keys, Rihanna, Jennifer Hudson, Beyonce, Jada Pinkett-Smith, and Vanessa Williams, to name a few! And while her beauty masterpieces are seen on the covers and editorial pages of In Style and Vanity Fair, Tippi remains modest and humble saying "I am not a celebrity hairstylist. I am a hairstylist who happens to have the opportunity to work with many wonderful celebrities."