All Posts Tagged With: "brush"
Frizzy, tangled, unmanageable hair? Sounds like the result of a well spent summer day! Whether the wind or water is to blame, Revlon has you covered with an array of brushes to keep your hair smooth and shiny this summer – without any hassle.
Brush up on your summer hair routine with the Revlon One-Step Hair Dryer and Styler, a paddle brush that shortens your styling time, and Soothing Sensations, a collection of brushes that glide through hair like a breeze while promoting the ultimate relaxing scalp massage effect. The brushes are great for summer travel! The ergonomic design of the One-Step makes it easy to pack AND there's no need to pack multiple tools!
I'm excite to share with you my interview with Avon Global Stylist Advisor Tippi Shorter.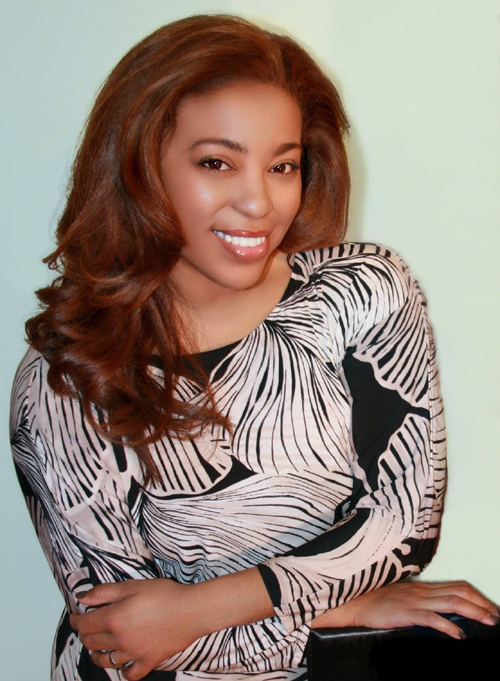 Tippi Shorter
In 1995 Tippi headed from home town, Long Beach, California to New York City, and within a year of her move she was asked to participate in a beauty feature for Essence magazine. Tippi opened Luxe Studio in Soho, but sold the successful salon after four years to pursue other career opportunities such as styling for photo shoots, music videos and commercials. Tippi is known for taming the tresses of A-list actresses, musicians, and supermodels including Alicia Keys, Rihanna, Jennifer Hudson, Beyonce, Jada Pinkett-Smith, and Vanessa Williams, to name a few! And while her beauty masterpieces are seen on the covers and editorial pages of In Style and Vanity Fair, Tippi remains modest and humble saying "I am not a celebrity hairstylist. I am a hairstylist who happens to have the opportunity to work with many wonderful celebrities."
Tippi Shorter, Celebrity Stylist, styled Alicia Keys hair last night for the American Music Awards. Alicia dominated the stage, performing her and Jay-Z's smash hit "Empire State of Mind" while also rocking it solo with her new song "Try Sleeping With a Broken Heart."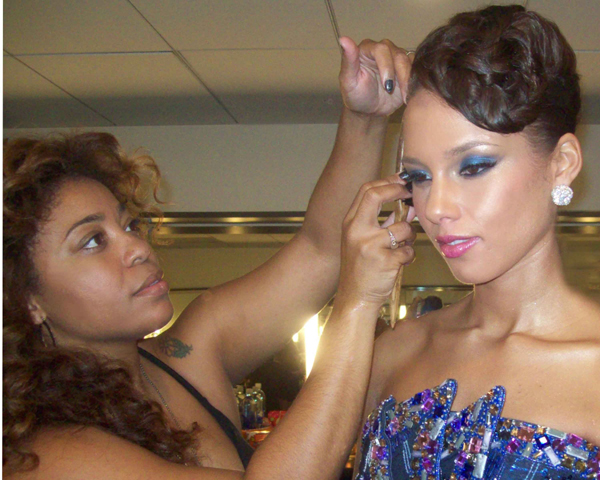 Here's how Tippi gave Alicia her red carpet hairdo:
Alicia recently got her hair colored a few shades lighter with Clairol, so Tippi started off by washing her hair with the Pantene Pro-V Color Revival Shampoo & Conditioner to keep her color looking healthy and vibrant for the camera.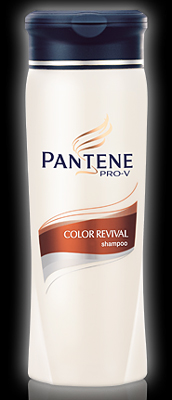 MAC Magic Mirth And Mischief
Brush Bags
The Magician's tricks are all in the bag – a sleight of hand that provokes the question, "How did you do that?" The answers have been gathered together in three different techniques, with three different effects: Do-the-Trick Buff and Line Brushes, containing 168SE, 187SE, 209SE, 219SE and 252SE tools; Wave Of A Wand Sweep and Define Brushes, holding 129SE, 190SE, 212SE, 227SE, 275SE tools; and finally, Morning, Noon & Knight Everything Eye Brushes with 194SE, 204SE, 224SE, 266SE and 275SE tools. All sparkle with the irresistible spirit and decorative shine of the season.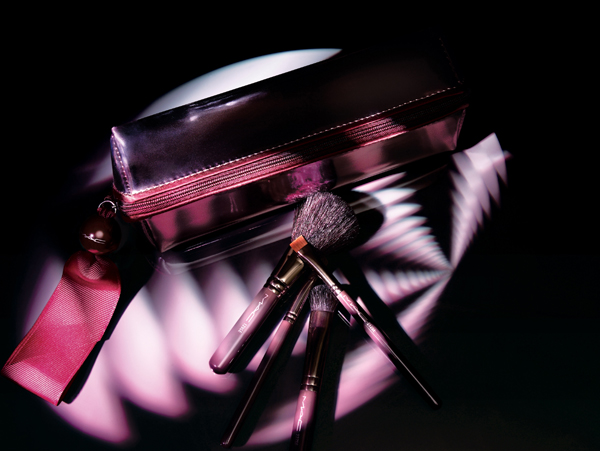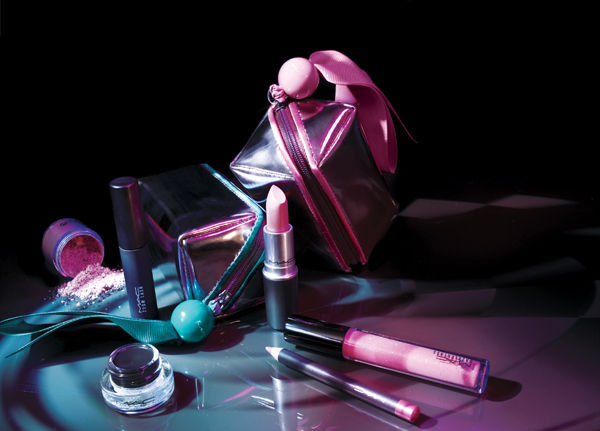 Lip and Eye bags
The Fete Set needs their party favours – little pick-me-ups and help-me-alongs that keep the swish in swing, the glamour going all night long. High-tone metallic bags for Lips and Eyes, everything you need to make mirth, all in one place. Get your hands on Put A Spell On You Pink or House Of Mirth Deep Lip Bags, all with Lipstick, Lip Pencil and Dazzleglass in tow. Add Naughty Noir and Alakazam! Chocolate Eye Bags, both with Fluidline and 209SE Brush, Pigment and Zoom Lash accoutrements. lip eye and face kits Eight precociously pretty new holiday kits, presented and packaged with bubbly optimism, sophisticated and amusing as a New Yorker cartoon. For Eyes: 6 Devil May Dare Warm Eye Shadows, 6 Mystic Cool Eye Shadows, 6 Smoke and Mirrors Eye Shadows, and 6 Sorceress Eye Shadows. For lips: Heavenly Dish Neutral Lip Kit and Possessed by Pink! Lip Kit. Finally for face: Hocus Focus Colourful Face Kit and Fab-racadabra Bronze Face Kit. Each a world of wonder, to collect and give – but only to the most delightful of the deserving.
Outstanding Actress in a Drama Series nominee Holly Hunter is noted for her formidable mane, and her Emmy's look was no exception as her dramatic locks once again turned heads. Movie-star beautiful and naturally elegant, her waved hair was silky smooth and shiny, and absolutely eye-catching. Star stylist Enzo Angileri who created the look, was inspired by the glamorous metallic sheen of her gown. He created a rich texture emphasized by intense waves, smoothness, and shine.
"I wanted her to look glamorous and goddess-like," said Angileri, "and the hair had to look luminous."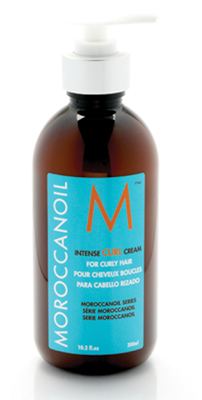 "Holly's hair and color is beautiful," said Angileri, "and I wanted to bring out its deep gold and honey tones for the cameras. Shine was everything in this look since these amazing highlights wouldn't be at all visible in hair that was not shiny enough to reflect the light — especially on camera and in photos.