All Posts Tagged With: "MAC Holiday 2009 Collections"
MAC Magic Mirth And Mischief
Brush Bags
The Magician's tricks are all in the bag – a sleight of hand that provokes the question, "How did you do that?" The answers have been gathered together in three different techniques, with three different effects: Do-the-Trick Buff and Line Brushes, containing 168SE, 187SE, 209SE, 219SE and 252SE tools; Wave Of A Wand Sweep and Define Brushes, holding 129SE, 190SE, 212SE, 227SE, 275SE tools; and finally, Morning, Noon & Knight Everything Eye Brushes with 194SE, 204SE, 224SE, 266SE and 275SE tools. All sparkle with the irresistible spirit and decorative shine of the season.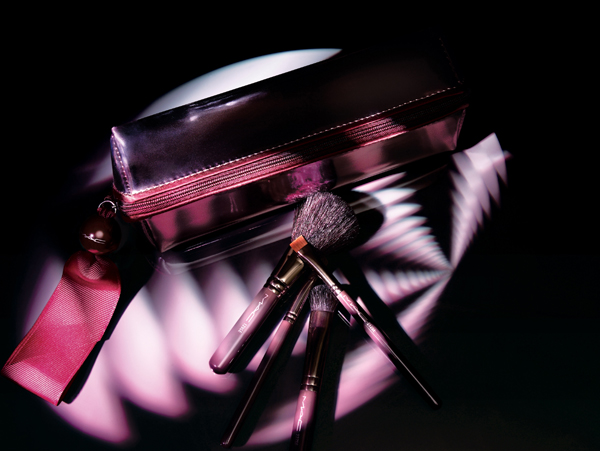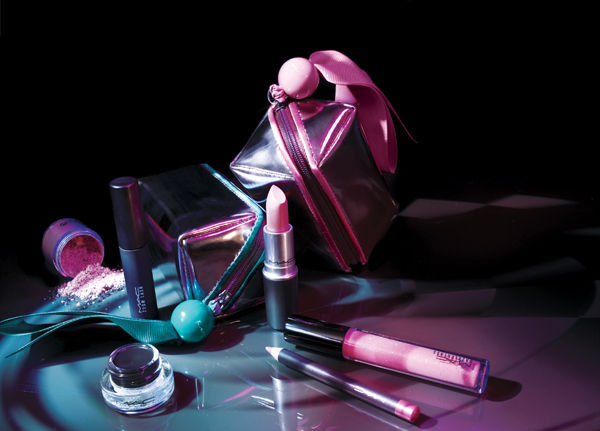 Lip and Eye bags
The Fete Set needs their party favours – little pick-me-ups and help-me-alongs that keep the swish in swing, the glamour going all night long. High-tone metallic bags for Lips and Eyes, everything you need to make mirth, all in one place. Get your hands on Put A Spell On You Pink or House Of Mirth Deep Lip Bags, all with Lipstick, Lip Pencil and Dazzleglass in tow. Add Naughty Noir and Alakazam! Chocolate Eye Bags, both with Fluidline and 209SE Brush, Pigment and Zoom Lash accoutrements. lip eye and face kits Eight precociously pretty new holiday kits, presented and packaged with bubbly optimism, sophisticated and amusing as a New Yorker cartoon. For Eyes: 6 Devil May Dare Warm Eye Shadows, 6 Mystic Cool Eye Shadows, 6 Smoke and Mirrors Eye Shadows, and 6 Sorceress Eye Shadows. For lips: Heavenly Dish Neutral Lip Kit and Possessed by Pink! Lip Kit. Finally for face: Hocus Focus Colourful Face Kit and Fab-racadabra Bronze Face Kit. Each a world of wonder, to collect and give – but only to the most delightful of the deserving.