All Posts Tagged With: "Mason Pearson"
The cast of Sherlock Holmes traveled from Berlin to Madrid then to Paris for three star-studded international premieres for the global blockbuster. Sebastian stylist Thomas Dunkin, who also styled leading lady Rachel McAdams' hair for the world premiere, created three different looks for the actress in these three different cities to complement her gorgeous gowns.
In Berlin, Thomas styled 40's-inspired finger-waves for Rachel that bespoke elegance and grace.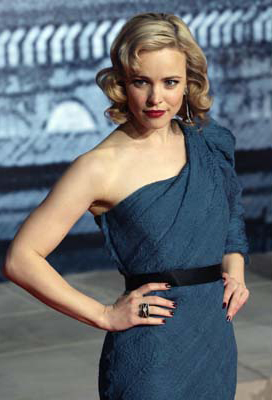 Thomas shares the step-by-step on how to get Rachel McAdams' hairdo at the Berlin Sherlock Holmes Premiere:
1) Begin by saturating damp hair from root to tip with Sebastian Professional Volupt Spray
2) Blow-dry hair with a medium-sized round brush and set whole head in medium-sized Velcro rollers
3) Leave the rollers in hair for about 5-10 minutes to cool down
4) Remove rollers beginning at the bottom, then use a ¼-inch curling iron to curl each section beginning at the root and eventually wrapping the entire section around the iron
5) Brush through hair with a Mason Pearson brush and use large section clips to define the waves where they naturally indent
6) Spray hair with Sebastian Professional Shaper Zero Gravity hair spray over the entire head and leave to set for another 10 minutes
7) Finish by removing the section clips and shaking head for an easy, sexy look
In Madrid, Thomas styled Rachel's unstructured updo with vixen-like volume.
Tippi Shorter, Celebrity Stylist, styled Alicia Keys hair last night for the American Music Awards. Alicia dominated the stage, performing her and Jay-Z's smash hit "Empire State of Mind" while also rocking it solo with her new song "Try Sleeping With a Broken Heart."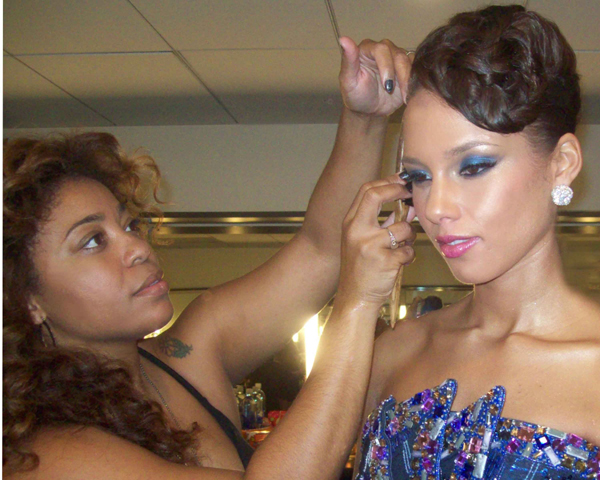 Here's how Tippi gave Alicia her red carpet hairdo:
Alicia recently got her hair colored a few shades lighter with Clairol, so Tippi started off by washing her hair with the Pantene Pro-V Color Revival Shampoo & Conditioner to keep her color looking healthy and vibrant for the camera.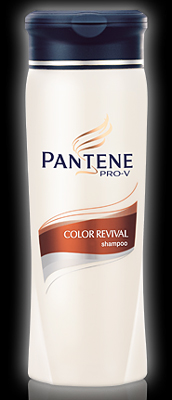 Matrix celebrity stylist Mark Townsend created Amy Adams' beautiful red carpet hairstyles for both the Los Angeles screening and New York premiere of "Julie & Julia."
For the New York premiere of "Julie & Julia," Matrix celebrity hairdresser, Mark Townsend, wanted Amy's hair to be modern and glamorous to match her Carolina Herrera gown. "I've been very inspired lately by hairstyles from the 80s with lots of volume," said Townsend.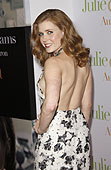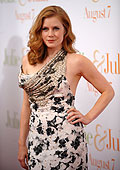 Mark started by spraying Biolage volumatherapie Bodifying Spray Gel into Amy's damp hair…

…and blow dried it with a medium size Spornette Mixed Bristle round brush to get a good deal of volume in her hair. Next, he set her hair with hot rollers, making sure to wrap the hair around the roller from roots to ends to give it a nice wave. Once the hair was cool, he removed the rollers and brushed out her hair with a flat brush, parting it to the side. To add some texture and shine, he sprayed Biolage Shine Endure Spritz into her hair and gave it a scrunch.
The Mason Pearson Brush is not just any other brush, it is made in England with a superb quality.  The Mason Pearson Brush is made so well that it will last you a long time.  This brush cleans the hair and stimulates the scalp increasing the blood flow to the roots.
Talking Makeup's favorite Mason Pearson Brush is: Mason Pearson Large Size 'Large Extra' B1 with 8 rings of extra stiff bristle tufts.  Surely a great beauty investment.  Cost: around $200.