All Posts Tagged With: "Clairol"
Must Have it beauty products for the holiday season. Women don't have to worry about getting caught looking less than fabulous this holiday season. P&G beauty brands like COVERGIRL, Clairol, Olay and Pantene offer dependable products so women know they'll look beautiful for any occasion – planned or impromptu.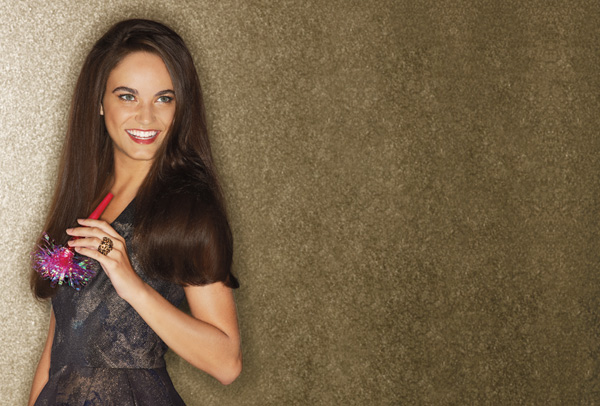 One holiday party after the other can leave women looking less than perfect. Olay Regenerist Anti-Aging Eye Roller immediately reduces under eye puffiness in 30 seconds, so women look fresh and radiant all season long.
Clairol's Perfect 10 has launched their partnership with Jill Stuart during Jill's Spring 2011 show.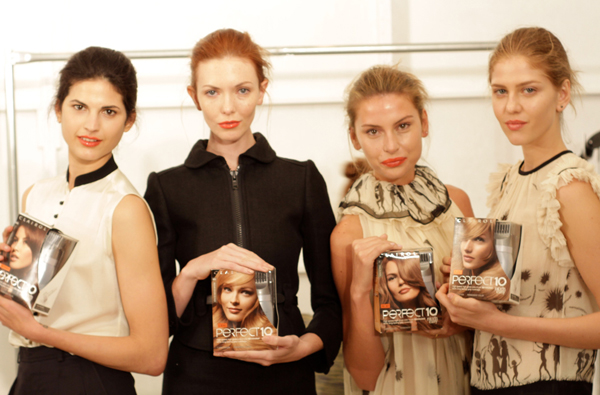 Clairol Color Director, Marie Robinson colored 5 models with Perfect 10, working closely with Jill to stay true to her vision for the show. Four of the models were their "runway to real-way" girls who represented Jill's and Marie's fashion and hair color inspiration for Spring 2011.
Frederic Fekkai's Adir Abergel transformed Kristen Stewart's hair from day to night (for her David Letterman appearance and her New York Premiere of Twilight), and collaborated with Clairol Celebrity Stylist Marie Robinson to change her hair to strawberry blonde.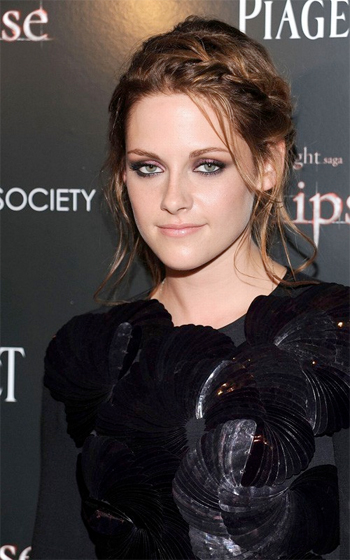 Here's how to get Kristen Stewart's hair at the NYC Eclipse Premiere:
The Hairstyle & Inspiration: Fekkai Celebrity Stylist Adir Abergel created a soft and romantic braid for Kristen Stewart's Premiere in New York for The Twilight Saga: Eclipse
Fekkai's Adir Abergel created a feminine and flirty style for Kristen Stewart's David Letterman appearance and collaborated with Marie Robinson to change her hair color to strawberry blonde.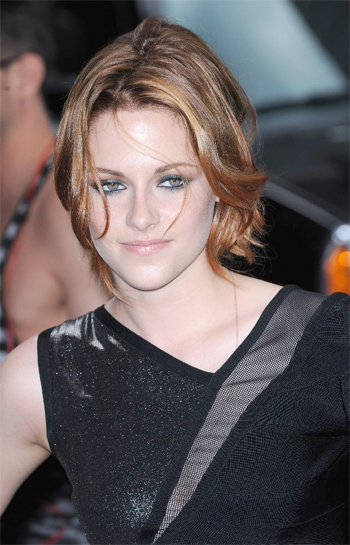 Here's how to get Kristen Stewart's Hair At The Late Show with David Letterman: Abergel started by applying the Fekkai Advanced Full Blown Volume Styling Whip at the roots and working throughout the hair. Using a round brush, he blow-dried the hair straight, and spritzed the Fekkai Advanced Brilliant Glossing Sheer Shine Mist for added shine. Adir curled the hair using a 1-inch curling iron, and sprayed with Fekkai Coiff Ocèanique Tousled Wave Spray to create the flirty texture. He then pulled the hair back loosely and secured it by knotting at the nape of the neck. To finish of the look, Adir sprayed Fekkai Advanced Sheer Hold Hairspray.
Clairol signed Marie Robinson as its Color Director. Marie has worked with a-list celebrities prior to her collaboration with Clairol. Watch and meet Marie in this video she created with Perfect 10 posted on Clairol's Facebook.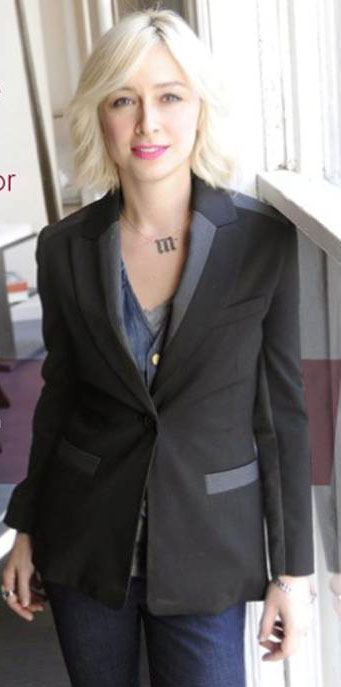 Clairol Professional Beautiful Collection: The unique shape of the African-American hair shaft, partnered with weakened strands from chemical damage, makes hair more susceptible to breakage. This leaves many women feeling as though they're faced with a trade off – they can have either relaxed or colored hair, but not both. However, Beautiful Collection goes to the root of the problem and delivers a semi-permanent, no-ammonia hair color product that allows you to relax and color on the very same day.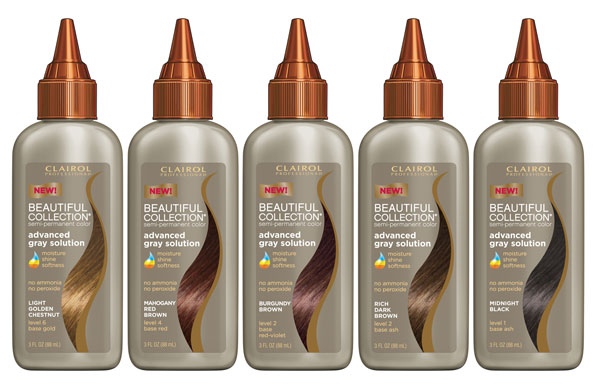 Watch Marta's Vlog and enter to WIN Talking Makeup's Jazzing by Clairol Professional Giveaway!!! I'm picking 5 lucky winners. In your comment let us know: Which Jazzing by Clairol Professional are you? Choose from: Cherry Cola, Spiced Cognac, Black Cherry, Bluest Black, and, Ebony. Good luck:)
*Products in this giveaway vlog were provided by Clairol Professional
Tippi Shorter, Celebrity Stylist, styled Alicia Keys hair last night for the American Music Awards. Alicia dominated the stage, performing her and Jay-Z's smash hit "Empire State of Mind" while also rocking it solo with her new song "Try Sleeping With a Broken Heart."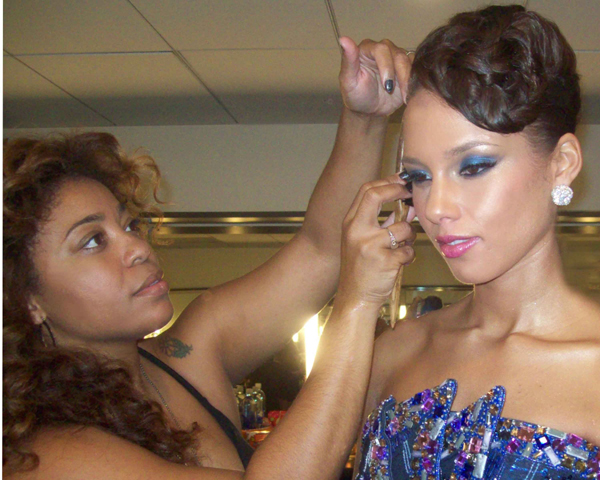 Here's how Tippi gave Alicia her red carpet hairdo:
Alicia recently got her hair colored a few shades lighter with Clairol, so Tippi started off by washing her hair with the Pantene Pro-V Color Revival Shampoo & Conditioner to keep her color looking healthy and vibrant for the camera.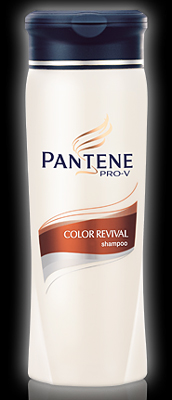 The Clairol Professional Jazzing Facebook Fan Page went live on Friday 11/20/09 with: tips from Clairol's celebrity stylist Tippi Shorter, information on hair trends, weekly sweepstakes to win prizes such as FlipCams, American Express Gift Cards, Digital Cameras, and concert tickets, and daily prizes to win Jazzing product samples. One lucky winner will win the Grand Prize – a trip to NYC for a hair makeover with Tippi! Tippi styles the likes Rihanna and Alicia Keys.

Tippi Shorter
Clairol Professional Jazzing is sheer temporary or semi-permanent haircolor for relaxed or textured hair. The fun, vibrant shades – Spiced Cognac, Ebony, Bluest Black, Cherry Cola, or Black Cherry – are a perfect way to make a dramatic statement and add trendy style to your weekend look (applied without heat, it lasts 1-2 shampoos so you'll be back to your natural color by Monday morning). Plus, it is so easy to do and really spices up your hair.