All Posts Tagged With: "Braids"
Dove Celebrity Stylist Mark Townsend's Holiday Hair Tips & Tricks. Happy Holiday season to you!
Tip 1: Braids are all the rage these days, so try a festive fishtail for this year's family holiday party! Keep it simple and sophisticated, or pull some pieces out around your face and loosen the braid for a more laid back look.
·         Part dry hair to one side and gather in front of the shoulder; create two even sections.
·         Begin the braid by taking a small piece of hair from the outside of the first section, crossing it over and adding to the inside of the opposite section.
·         Continue until the braid is complete and secure with an elastic.
*Bonus Tip! For next-day texture, remove the braid and shake hair out. Apply Dove Invigorating Dry Shampoo to roots and lengths to absorb oil and refresh and revive hair
Tippi Shorter, Celebrity Stylist, styled Alicia Keys hair last night for the American Music Awards. Alicia dominated the stage, performing her and Jay-Z's smash hit "Empire State of Mind" while also rocking it solo with her new song "Try Sleeping With a Broken Heart."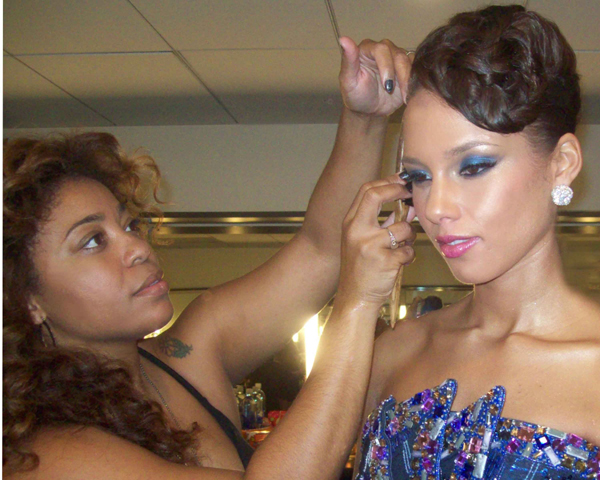 Here's how Tippi gave Alicia her red carpet hairdo:
Alicia recently got her hair colored a few shades lighter with Clairol, so Tippi started off by washing her hair with the Pantene Pro-V Color Revival Shampoo & Conditioner to keep her color looking healthy and vibrant for the camera.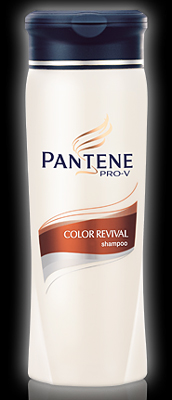 Avon Hairstyle Trend Report Spring 2009 by Avon Global Stylist Advisors.
Hairstyle: Braids…This Season's Accessory! Instantly give your style a girlie glam look with these playful, yet sophisticated braids.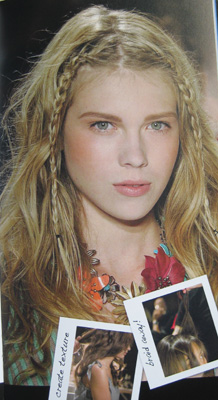 How to create this look:
1. Create weightless texture with Advance Techniques Volumizing Mousse.