Vanessa Paradis and Kate Bosworth wearing CHANEL Rouge Coco Hydrating Crème Lip Colour at a dinner in honor of Vanessa Paradis, celebrating the launch of CHANEL Rouge Coco. Tuesday, February 9, 2010 at The Mark Hotel, New York, NY.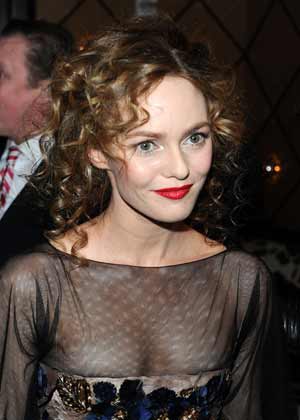 CHANEL celebrity makeup artist Fulvia Farolfi worked with Vanessa Paradis, CHANEL beauty muse and the face of CHANEL Rouge Coco, for the event. Fulvia lined her lips with CHANEL Lip Definer in Rouge, and applied CHANEL Rouge Coco in Gabrielle, a gorgeous true red shade. Fulvia prepped Vanessa's skin with CHANEL Ultra Correction Lift Day Cream. For her complexion, she used CHANEL Long Lasting Concealer in Beige Clair, and CHANEL Pro Lumiere Foundation in Nude. Her cheeks were sculpted with CHANEL Powder Blush in Fandango. On Vanessa's eyes, Fulvia used CHANEL Intense Eye Pencil in Noir along the top lashes, and on the lids she combined the shades from CHANEL Quadra Eye Shadow in Mystic Eyes. To make her eyes pop, she applied two coats of CHANEL Inimitable Mascara.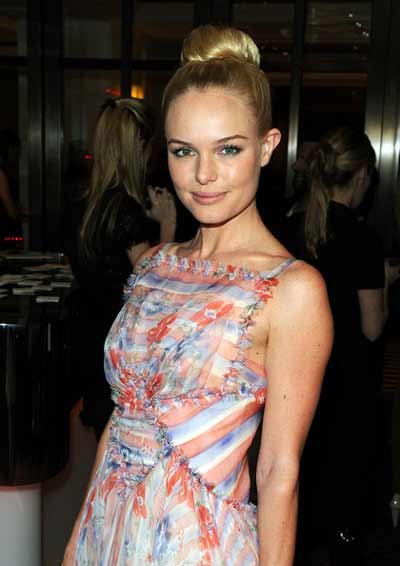 CHANEL Celebrity Makeup Artist Angela Levin worked with Kate Bosworth, who was also in attendance at the dinner. Kate wore CHANEL Rouge Coco in Ruban Rose, a beautiful warm pale pink shade. On Kate's complexion, Angela used CHANEL Vitalumiere Fluid Makeup in Beige. For her eyes, she combined shades from two CHANEL Quadra Eye Shadows, Mystic Eyes and Reflets D'Ombre. She then topped her lashes with two coats of CHANEL Inimitable Mascara. Finally, she dabbed a bit of CHANEL Rouge Coco in Rose Comète on the apples of Kate's cheeks – one of Angela's signature makeup tricks!
CHANEL Rouge Coco Hydrating Crème Lip Colour Iconic lipstick has been part of the CHANEL mystique since 1924, the year 'Coco' Chanel introduced her first lip colour. In 1955, she went so far as to design a secret pocket in her classic '2.55' handbag, as she believed a woman should never be without her favorite lipstick. Now, CHANEL introduces a modern interpretation of classic crème lip colour as an homage to the rich life and legacy of the legendary designer: ROUGE COCO Hydrating Crème Lip Colour.