On my last trip to Sephora I fell in love with Gucci perfumes! It was Flora By Gucci. I also loved Gucci By Gucci Eau de Parfum.
Did you know? The inspiration for the Flora By Gucci fragrance originates from an iconic design from the Gucci archives that was rediscovered by Gucci Creative Director Frida Giannini and has been the catalyst for several of Gucci's most popular products.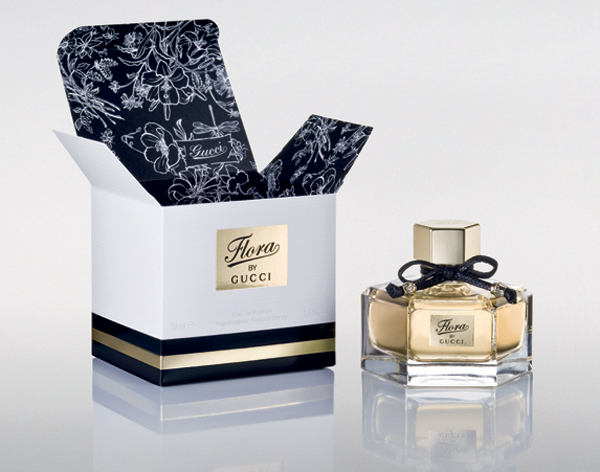 From its original incarnation as a silk scarf specifically designed for Princess Grace in 1966, to the sought-after accessories and ready to wear designed by Giannini in the 21st century, Flora has proven to posses a timeless allure. The Flora world today includes sunglasses as well as the expanding fragrance collection. Fragrance Notes: Citrus Accord, Peony, Rose, Osmanthus Flower, Pink Pepper, Sandalwood.
The Flora By Gucci product line will be available globally starting January 2010. It will be supported in traditional retail outlets as well as sold online at the new Flora micro website, www.florabygucci.com  . The microsite is dedicated to the entire world of Flora and allows for an interactive exchange of ideas and imagery for Flora fans globally.
The range
Eau de Parfum 1.0 fl.oz $60.00
Eau de Parfum 1.6 fl.oz $80.00
Eau de Parfum 2.5 fl.oz $100.00
Flora by Gucci Eau de Parfum is available February 2010 at Bloomingdale's and Saks Fifth Avenue stores nationwide.